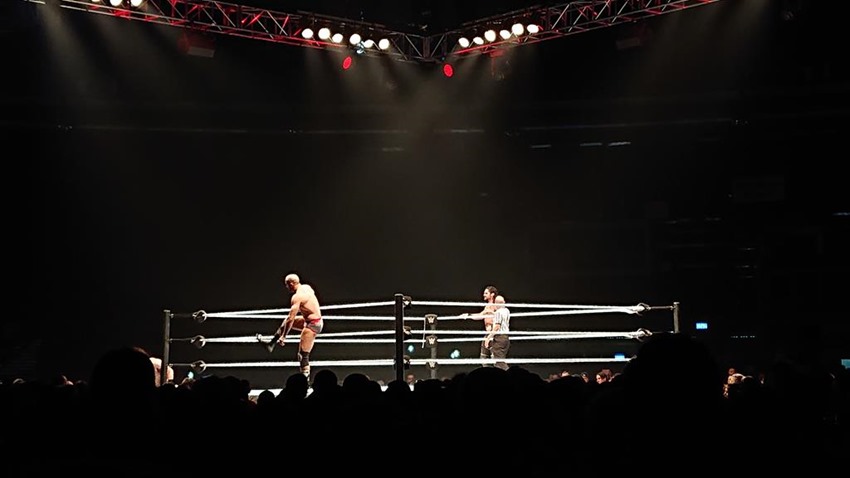 Sports entertainment. It really is a soapie for the action crowd isn't it? There's nothing wrong with that though, because professional wrestling is a unique experience. It's the only form of media wherein an undead mortician can summon lightning and clobber a ageing rap artist, or where a mountain of Contra cheat codes and muscles can legitimately try to murder his competition by bleeding him dry with elbows to the face.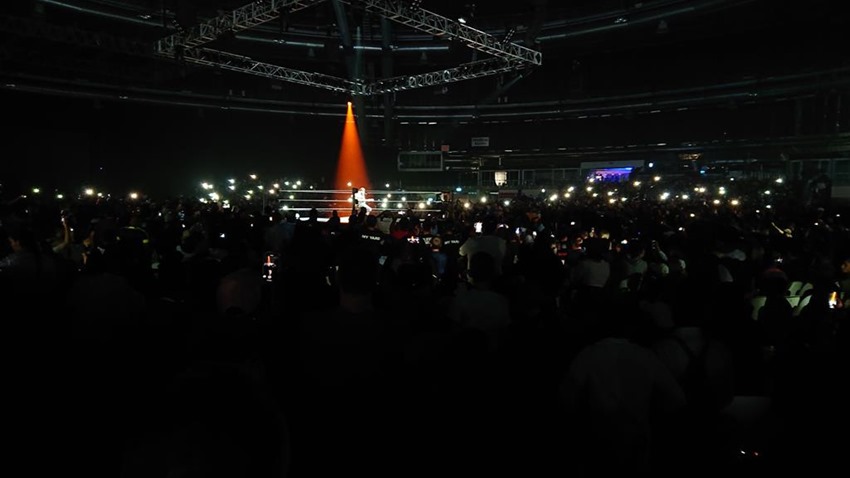 Three times a week, good versus evil. What more could you ask for? Seeing it up close and personal, that's what. Last week, South Africa got the chance to do just that.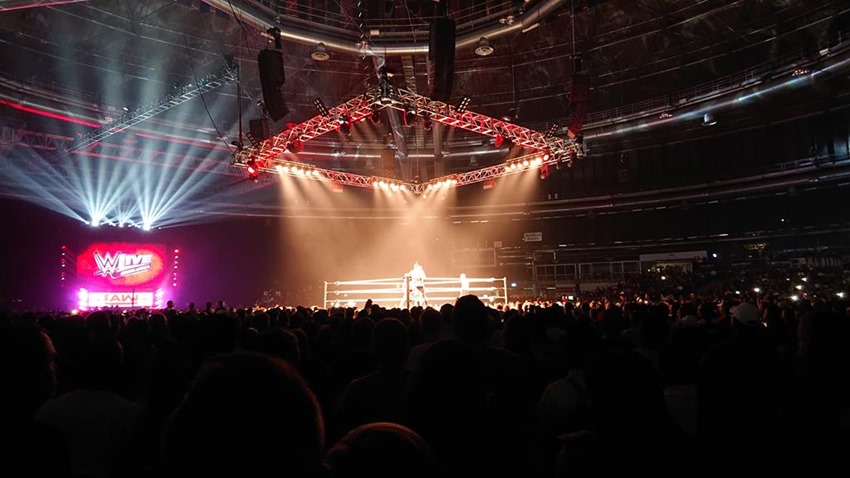 Picture the scene: Intercontinental champion Seth Rollins. Finn Balor, Sheamus and Cesaro of The Bar. Apollo Crews and Titus O'Neil, Bayley, Asuka and Sasha Banks. Roman Reigns, Braun Strowman, Woken Matt Hardy and Bray Wyatt. Last week saw some of the heaviest hitters on the RAW roster pre-Superstar Shake-up arrive in South Africa, kicking off a show that began in Cape Town and ended in Cape Town.
A show that was packed with fans, creating the most electrifying audience in sport entertainment. Half the fun of a WWE show comes from seeing your favourite heroes and villains battle one another. The other half? Knowing that the guy next to you is just as emotionally invested in the action going down.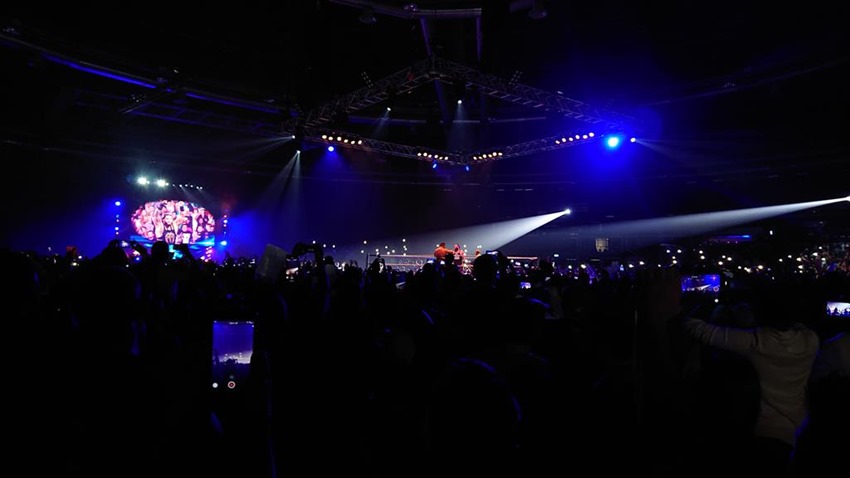 When you think about it, professional wrestling has a carnival atmosphere. It's not a sideshow populated by bearded ladies and other oddities of humanity, but rather by eccentric personalities and story-tellers. Every punch thrown, every slam delivered and every top rope jumped off of, it all tells a story that never gets old.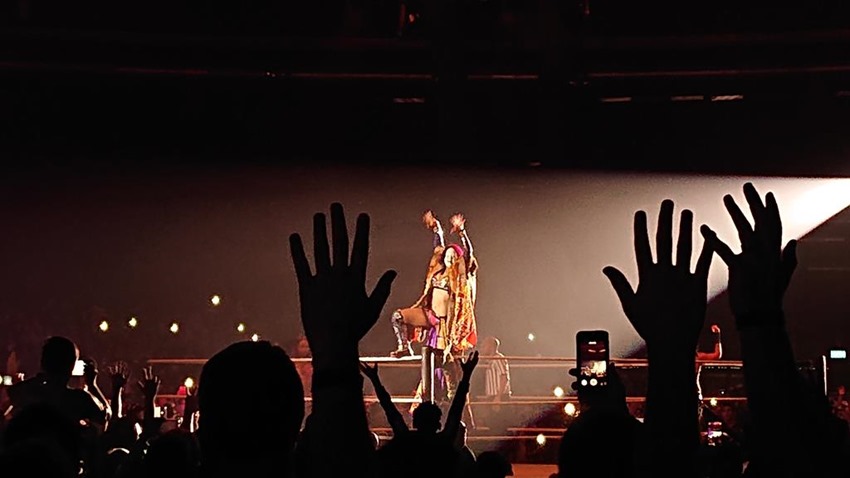 Of the ultimate struggle between the nefarious and the heroic, the last-ditch effort of a partner in the corner rushing to save the day and the crowd feeding those icons the energy to stand up again. It was all that and more this week, an experience that rolls around once every few years and quickly sells out. Just being in the same arena, it made you feel like part of the action. I swear, when Braun Strowman delivered a running powerslam, I felt its vibrations in my bones.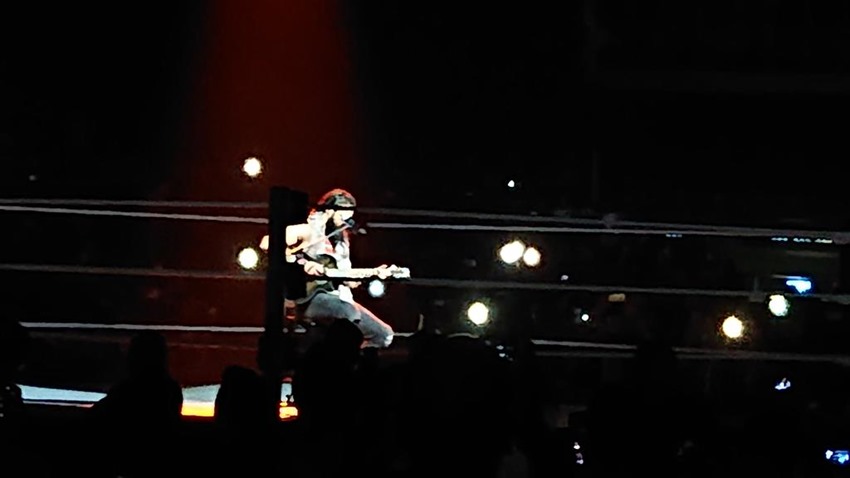 When Asuka locked in her dreaded submission move I jumped for joy. When Apollo Crews told the audience to hush before he delivered a slap to the chest of Curtis Axel, we heard it resonate throughout the TicketPro Dome. Pure magic. The next time the WWE return to South Africa? I'll be ready and waiting for them, as seeing the WWE's greatest superstars risk life and limb in the ring is a once in a lifetime experience.
Assorted WRASSLIN' musings: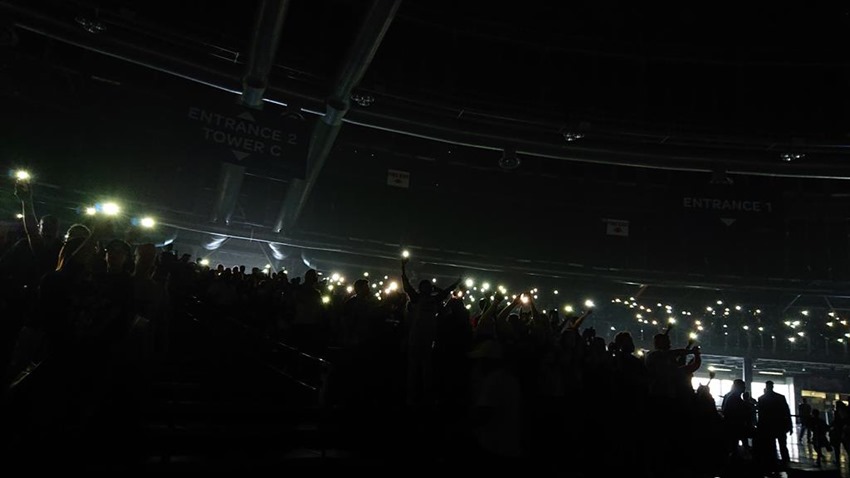 Elias may just be my favourite heel at the moment, as the entire Walk With Elias gimmick is masterfully performed
SuperVenga's interruption of Elias was a nice touch of local flavour from the WWE
Roman Reigns is over as f**k locally
Braun Strowman is impossibly massive
If you're as short as me, avoid ringside seats that are near the back. DAMN MY LACK OF HEIGHT
Seeing Bray Wyatt's entrance music met by the local audience transforming their phones into "fireflies" was simply wonderful
Speaking of wonderful, Woken Matt Hardy is as delightfully bizarre in the ring as you'd imagine him to be
Asuka got a MASSIVE pop from the audience
Asuka's entrance is also still the best entrance and yes I'm bias as hell here
Watching Seth Rollins have his mouth guard superkicked out of his face was an amazing moment
Hot damn, Samoa Joe is a master at controlling the audience
I'm starting to think that Finn Balor will be arrested soon for flagrantly breaking the laws of gravity
Note to self: Take ear plugs with to the next show because my head was still ringing long after the event was over
I almost paid R350 for an Elias T-shirt. But they were sold out, dammit
Seeing thousands of kids go berserk when they saw real-life heroes take to the stage? Inspiring stuff
Were you at the WWE Live event last week? Let us know what you thought of it.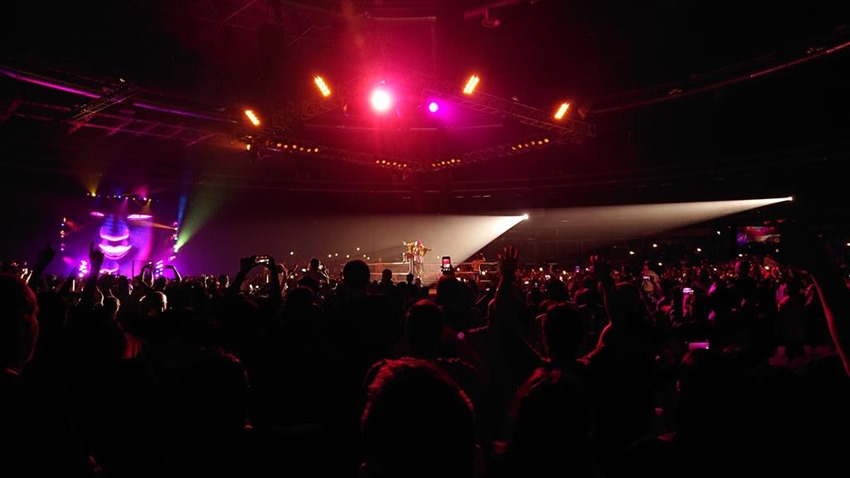 Last Updated: April 23, 2018