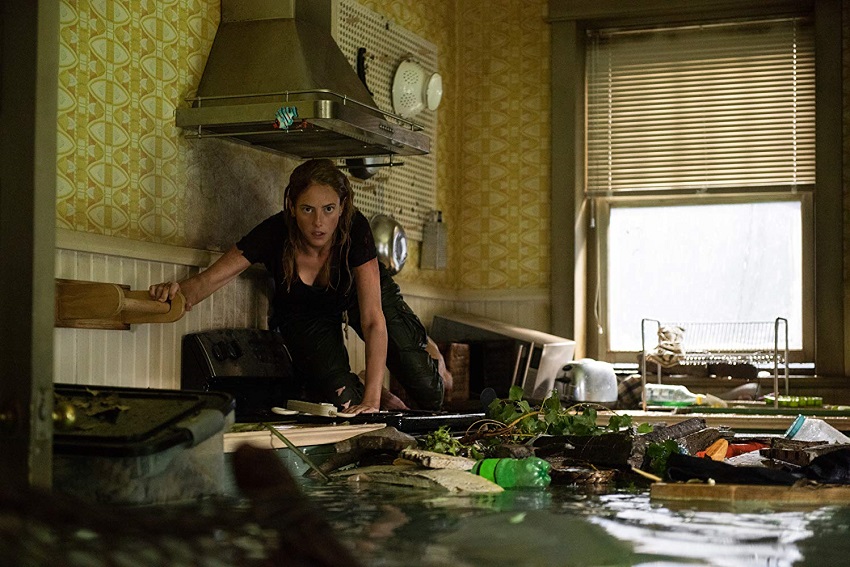 While you might want to catch the alligator later, sometimes the alligator doesn't want to wait to catch you.
Crawl is the upcoming horror film directed by Alexandre Aja (The Hills Have Eyes, Horns), written by the pair of Michael and Shawn Rasmussen (The Ward, The Inhabitants), and starring Kaya Scodelario (Pirates of the Caribbean: Dead Men Tell No Tales, the Maze Runner franchise) and Barry Pepper (True Grit, Saving Private Ryan).
Scodelario stars as a young woman searching for her father (Pepper) on the eve of a massive hurricane making landfall over her Florida town. She finds him gravely injured and trapped beneath their home, with floodwater swiftly filling up the space. But that's not all she has to deal with: a congregation (yes, that's the real collective noun so you've learnt something today) of alligators has taken advantage of the rising waters to venture into a new hunting ground, and she and her father are their prey.
The official plot synopsis is as follows:
When a massive hurricane hits her Florida hometown, Haley (Scodelario) ignores evacuation orders to search for her missing father (Pepper). Finding him gravely injured in the crawl space of their family home, the two become trapped by quickly encroaching floodwaters. As time runs out to escape the strengthening storm, Haley and her father discover that the rising water level is the least of their fears.
Gravely injured? More like crocked! Heyo! Let's take a look:
Some ropey special effects aside, this looks like an intense horror thriller that's pretty well made overall – with all the water involved I don't even want to imagine how tricky this was to shoot. I really like that this seems to mostly play out in the tightly enclosed family home, which leads to some intricate cat-and-mouse games between the alligators and their prey, and really ratchets up the tension.
What do you think?
Crawl is due for release in the US on 12 July.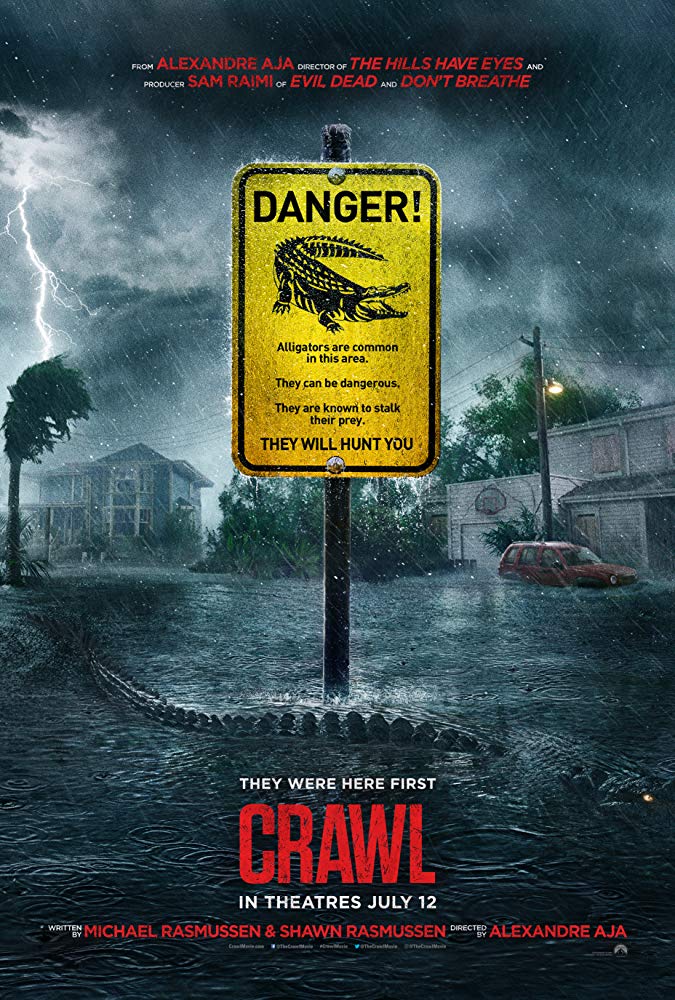 Last Updated: May 3, 2019