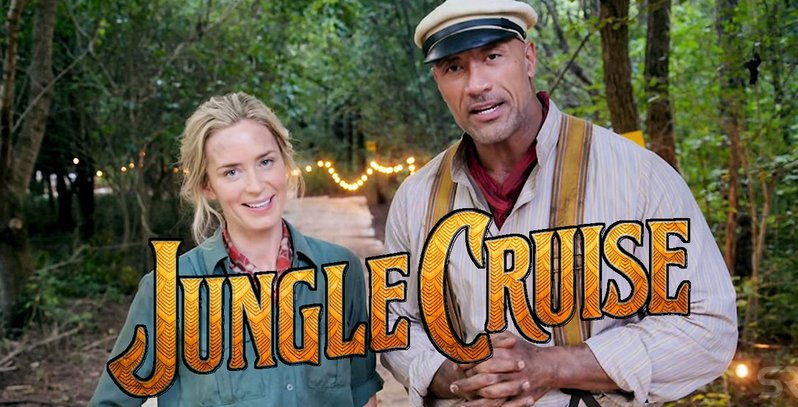 Disney has already been able to turn one of its big theme park rides into a massive blockbuster franchise with Pirates of the Caribbean and now they're at it again with Jungle Cruise, another movie inspired by a popular ride at their beloved Disneyland.
And to bring this next big adventure to the big screen they are relying on two of the biggest stars in movies at the moment with Emily Blunt and Dwayne Johnson. Disney has been trying to make a Jungle Cruise movie since 2006 but never quite able to find a story idea to make it work before they landed on this current version which sees Johnson play the role of Frank, a charismatic American riverboat captain, and Blunt play determined British explorer named Lily who journey into the Amazon jungle in search of a mythical tree with incredible healing powers. It's a plot which doesn't tell us too much about what to expect from the movie but thankfully we now have a trailer for the film which unlocks a world of adventure:
I must say, while the story and its characters aren't wholly original, it definitely looks like a lot of fun as it captures much of the similar swashbuckling adventure and fantasy elements that made the Pirates of the Caribbean movies such a success while also giving off an Indiana Jones vibe with Blunt's character's exploits. There's also a very neat touch in having Jack surprise his riverboat passengers with traps and set-pieces, just like the actual Disneyland theme park ride. The film's two charismatic leads should be able to hold this movie together and entertain even if the plot will descend into ridiculous levels at times.
Jungle Cruise is directed by Jaume Collet-Serra (Non-Stop, The Shallows) and is set for release on July 24th next year and offers a wholesome adventure that should serve up some decent pop-corn entertainment amidst all the Marvel and Disney live-action remakes that are also set to dominate the box office during that period.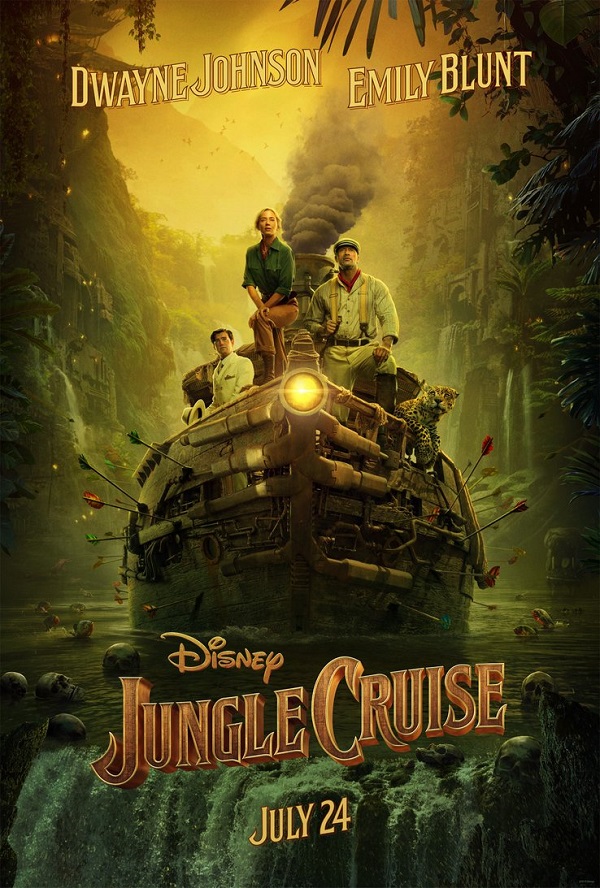 Last Updated: October 14, 2019