In the war against terror what if the biggest enemies turned out to be your closest allies. It's a clichéd storyline which is pretty much what this new action thriller, Unlocked, from director Michael Apted and writer Peter O'Brien appears to run on. The beauty of this film though appears to not be in the originality of its premise though, but rather the solidity of its execution which it appears to deliver on just fine. It is also built around enough real world fears that it is likely to be very relevant to audiences, perhaps being its biggest draw card.
Unlocked tells the story of CIA Agent Alice Racine (Noomi Rapace) who is forced to live in London as a caseworker after failing to apprehend a terrorist behind a deadly Paris attack. She is unexpectedly called back into action by her mentor, Eric Lasch (Michael Douglas), when the CIA discovers intel of another imminent attack. While "unlocking" the suspect, Alice discovers that the classified information she has uncovered has been compromised. Running for her life, Alice turns to ex-soldier Jack (Orlando Bloom) to prevent a lethal biological attack on the citizens of London. Toni Collette and John Malcovich round out this already impressive ensemble.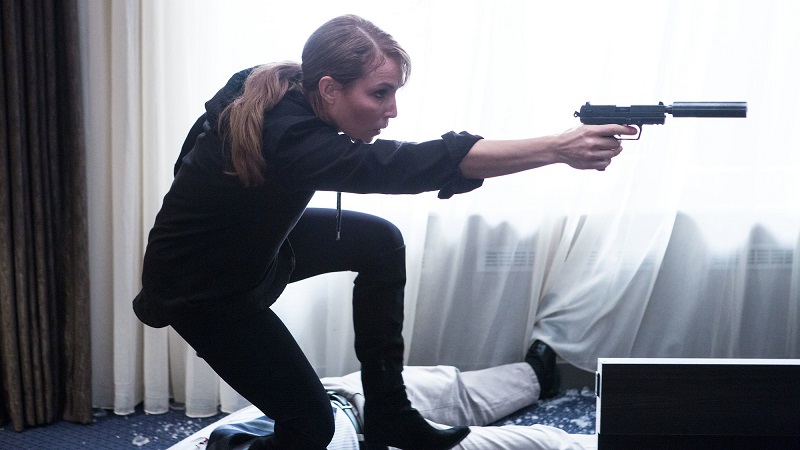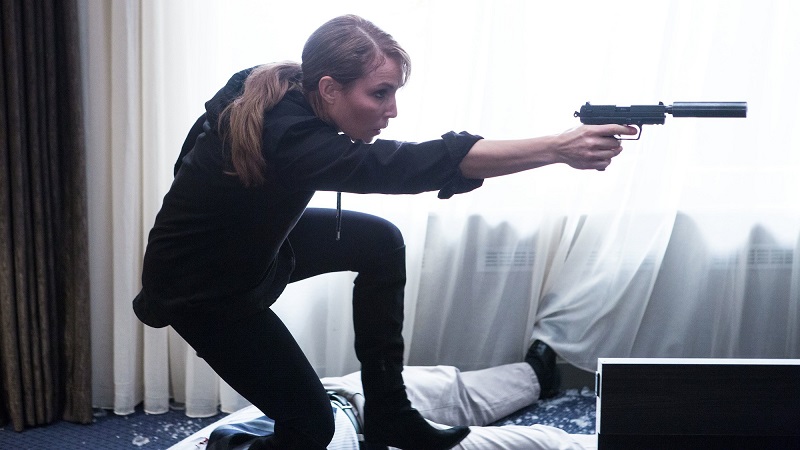 There is more than meets the eye though and if this trailer is anything to go by, this thriller is likely to offer up various twists and plots that will either be completely unexpected and mind-blowing or hopelessly predictable leaving you bitterly disappointed. It's difficult to gauge which way this one is going to go, but I'm hopeful that its strong cast and capable execution, could make this a film worth watching.
Perhaps the biggest indication of the quality of this film though lies in its release schedule, as the film is hitting theatres in the US on September 1st and then being made available on Video-On-Demand service that same day. An indication that the studios are not too confident the film will be a success and perhaps that's the sign to avoid it right there. Though, with its incredible cast, you hope it ends up to be so much more.
Last Updated: July 20, 2017