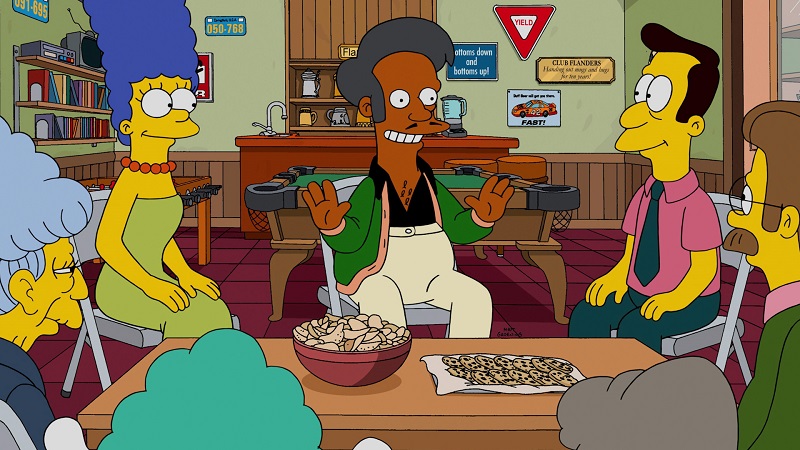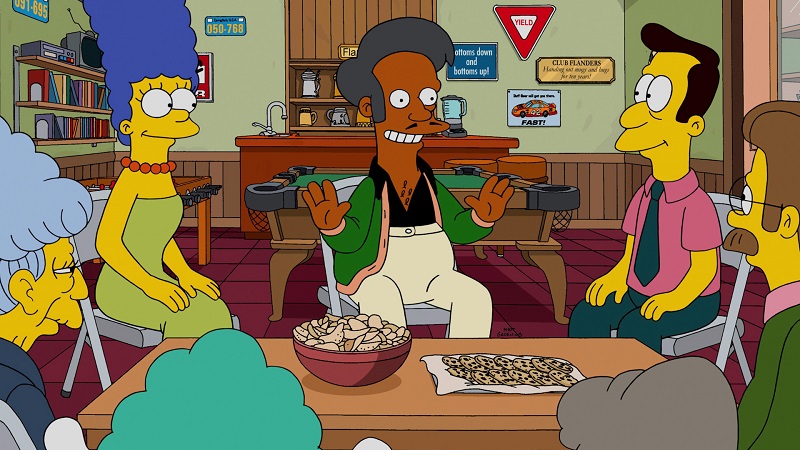 We might not realise it, but Simpson's character Apu Nahasapeemapetilon – bet you didn't know his last name – the popular convenience store owner has been the longest running Indian-American character on TV by some margin. He might be seen as a minor character in the series, but he has actually had quite a significant impact on the American viewing public and in particular, the mostly negative stereotypes that they have towards the Indian-American population. At least, that's what this new documentary The Problem with Apu will have us believe.
The documentary, which is set to air on truTV later this year is hosted by comedian by Hari Kondabolu, who will be exploring the origins of the character and its impact with a rotating panel of American-Indian celebrities including Kal Penn (Harold & Kumar), Aasif Mandvi (The Daily Show), Hasan Minhaj (The Daily Show), and Sakina Jaffrey (House of Cards) and will feature thoughts of several other prominent and regular Americans and their thoughts on the character.
In particular, the trailer seems to take offence to the voicing of the character by long-time Simpson's voice artist Hank Azaria who was apparently told to bring a stereotypical approach to the voice of Apu. It's a documentary that is likely to stir a lot of controversy as it will probably upset a lot of people who feel Kondabolu is perhaps not understanding the humour behind the character or forgetting that Apu has also brought a lot of positive influence to the culture through his 29 years of existence on the Simpsons show.
Hank Azaria has so far refused to appear in the documentary which I guess is understandable as he appears to be the unwitting target for much of the angst in it, but that hasn't stopped Hari from trying to launch a twitter campaign to get the actor to appear in it.
Dear @HankAzaria, I would really appreciate an interview for my new Apu documentary. I come with an open heart & an open mind. #Apu2016

— Hari Kondabolu (@harikondabolu) August 3, 2016
I don't personally like the overall style of the documentary and the way it (perhaps rightfully!) targets Azaria and the show's creators, but it's probably fair to give Kondabolu his due and see where he takes The Problem with Apu when it eventually comes out.
Last Updated: August 1, 2017