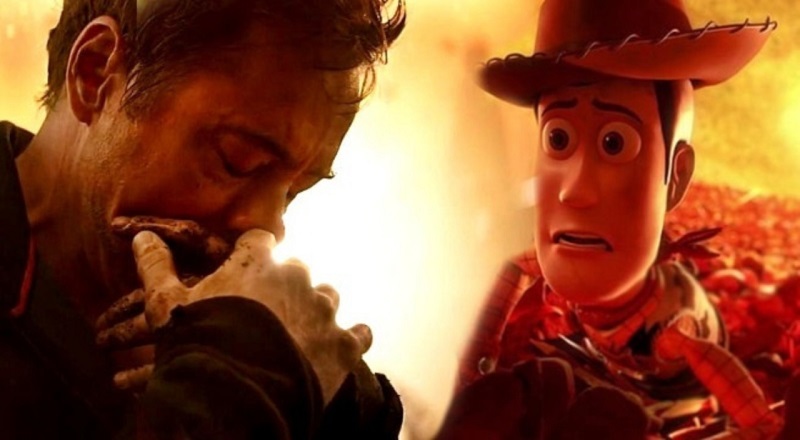 When you think of movies like Toy Story and The Avengers, they probably couldn't be further apart. Yes, both are kid-friendly and made by studios owned by Disney, but that's pretty much where the similarities end. Tim Allen however, who provides the voice for Buzz Lightyear in Pixar's iconic Toy Story franchise, believes that the upcoming Toy Story 4 is best compared to the most recent Avengers: Infinity War.
Does that mean that we could see the entire Universe coming to an end and that it's up to a gang of toys to coming and save the universe? Well, not quite, but in a recent interview on The Talk, the actor made the connection and revealed that the next Toy Story movie is filled with laughs and big moments, but also some incredibly emotional ones too:
I gotta resist getting emotional because I don't wanna give it away, but this is an incredibly great story. If you're at all a superhero fan, Infinity War – I'm a big superhero fan – that didn't seem like it was going to work but, it was a lot of vignettes that all made sense. This Toy Story 4, we've only been through it once, there will be several more incantations, but it is so emotional, it's so funny, it's so big the idea what they've come up with. I'm startled. 3 was I thought amazing. This one, I couldn't even get through the last scene, ok? I'd love to be a Washington leaker. I just can't do it. I can't give any more away. They've got great characters, but a couple of scenes towards the end were really hard to get through.
Now, if there was one way to describe the recent Avengers: Infinity War, it would be "emotional rollercoaster". Few movies have been able to take its fans on such a journey and make them laugh, filled with awe and shocked repeatedly through its entire run-time, which is part of what made the movie so good. It also contained an ending that packed a massive punch. So, I can definitely see from Allen's description how he can make the connection between the two movies.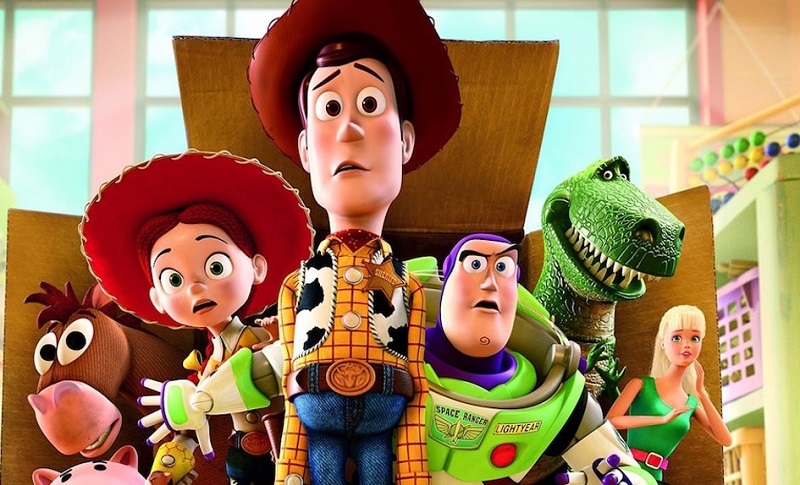 We don't know much about what's in store yet for Toy Story 4 and it is clear Allen is not trying to give any details away, but Pixar is also masters of controlling those emotions and have made many incredible scenes, including in Toy Story 3, that pull heavy on the heartstrings. It shouldn't be too much of a surprise that this next one is only going to up the emotional ante. One of the other things which Infinity War did so well was balancing its diverse cast of action heroes well, where you felt each still got a chance to shine. With Toy Story typically introducing new toys every movie, they will likely need to do the same thing here to ensure the growing number of toys each get their moments of onscreen glory.
Toy Story 4 has been quite a long journey for Pixar. They initially wanted to get the movie out in 2017, but needed more time to get things right and the studio decided to prioritise The Incredible 2 for its 2018 release instead. Toy Story 4 though is going to the big Pixar movie for 2019 and with a June 21 release date, should take a massive chunk out of the summer holiday movie slot in the US.
Most of the voice cast is returning for the next Toy Story film, though sadly Don Rickles, who provided the voice for Mr Potato Head, passed away in 2017 – so it will be interesting to see if they will get another actor to replace him or perhaps write him out of the movie entirely. I've always been a big fan of the Toy Story movies, though not sure it should get a fourth iteration after I felt the third film did the franchise justice. Still, if it is as good as Allen describes, then sign me up.
Although, perhaps a mash-up of the two franchises is not such a bad idea:
Last Updated: September 28, 2018