THIS REVIEW IS BASED ON THE FIRST THREE EPISODES OF TOM CLANCY'S JACK RYAN WHICH WAS MADE AVAILABLE TO LOCAL PRESS ON AMAZON PRIME VIDEO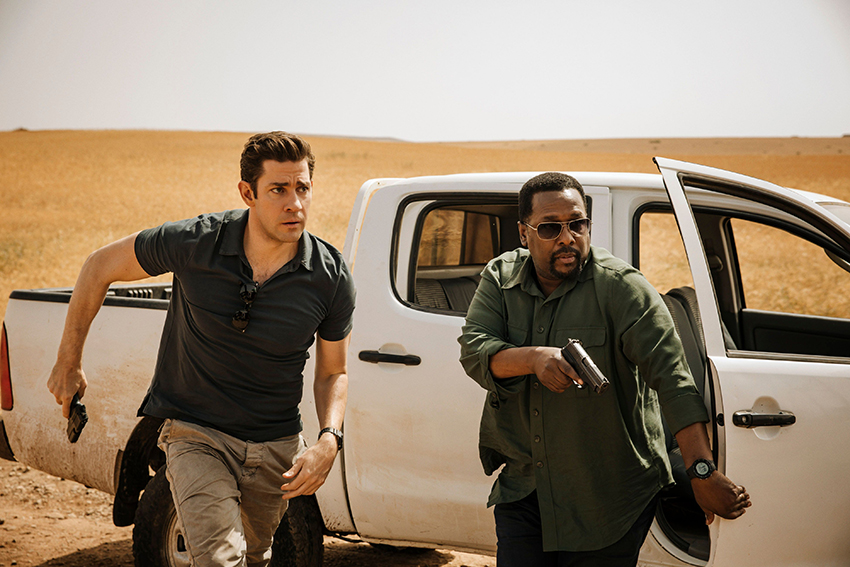 On the surface, it's easy to mention Jack Ryan in the same breath as James Bond. After all, Tom Clancy's literary hero also works in the clandestine services and stops international terrorist threats, and he's even been played on screen by a string of actors in seemingly unrelated movies for the most part. But whereas Bond is all Martinis, tuxedos and gadget-filled high-speed chases, Jack Ryan kept things extremely grounded, putting the "intelligence" in "intelligence services". That was, in fact, his earthy charm. His was the world of research papers and algorithms uncovering global threats – with just the odd bit of punching or shooting required.
Well, at least that was until 2014's Jack Ryan: Shadow Recruit which saw Chris Pine become the fourth actor at the time – after Alec Baldwin, Harrison Ford, and Ben Affleck – to play the character. The youngest Ryan to ever hit the screen, Pine's CIA analyst was turned into more of a straight-up action hero, engaged in motorcycle chases and explosive shootouts. It didn't work – Shadow Recruit was a dud of a film. Now Amazon Prime Video is reinventing Jack Ryan again, this time for the TV screen, but showrunners Carlton Cuse and Graham Roland (of Lost, Fringe and Bates Motel fame) are crafty enough to know that there were some things about Pine's Ryan that had its modern appeal, it just strayed a dash too far from the original concept.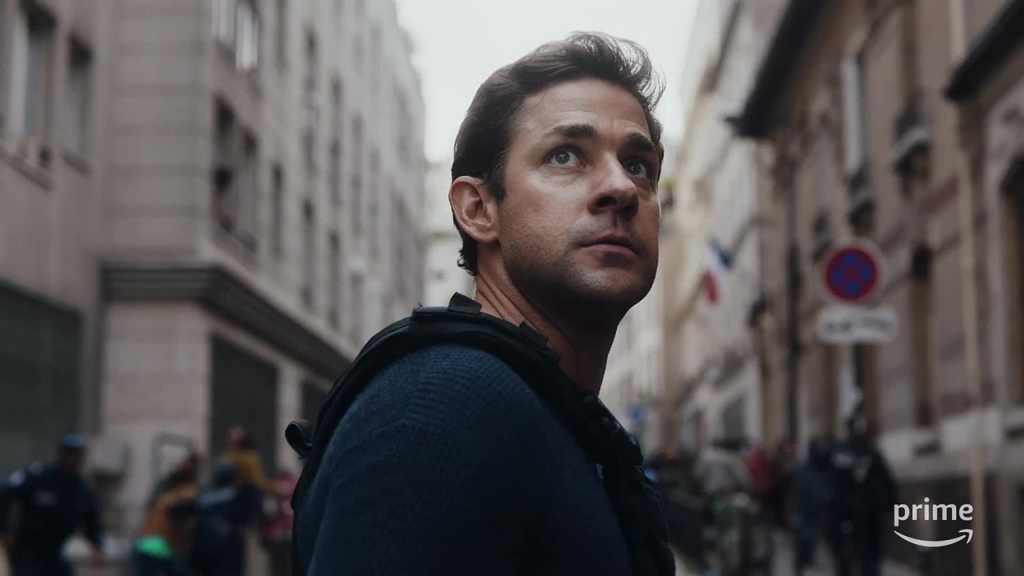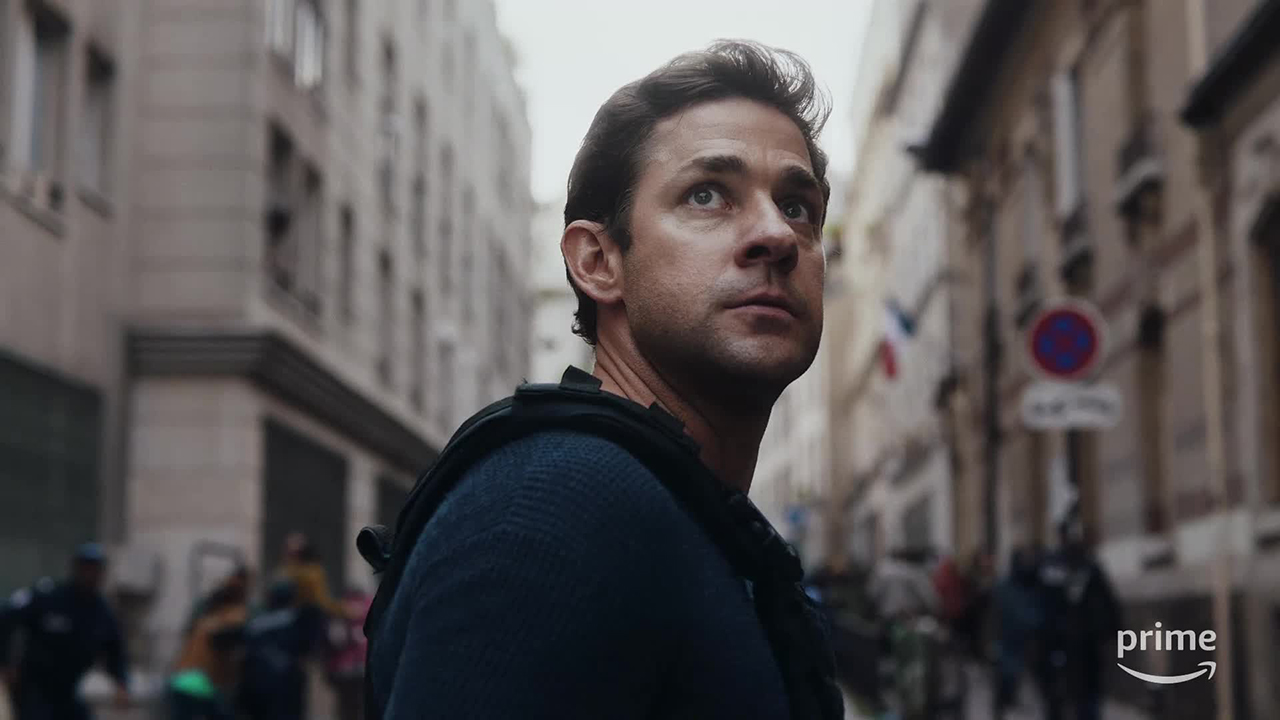 Enter John Krasinski – although fresh from the hype of A Quiet Place, it's probably his role as lovable cubicle-bound pleb Jim in American sitcom The Office that he's best known for. That bit of meta-casting lends Krasinski's Jack Ryan an instant air of pencil pushing nerdy authenticity that is undeniably likeable. But this new Ryan is also an ex-Marine (he left the service after an incident left him injured) who can handle himself if needs be. This fits in perfectly with Krasinksi himself, who somehow manages to put out a vulnerable everyman air despite his action-hero-ready 1.91m frame.
His failed geeky attempts to impress his new boss at the CIA Terror Finance and Arms division with custom SQL queries doubles down on this office worker vibe. Said boss is James Greer (played with serious combustibility by Wendell Pierce), an ex-Station Chief who has been demoted to desk duty among Ryan's ilk thanks to a past controversy in the field. Greer doesn't want to be there and makes sure Ryan knows it when the latter claims that his analysis of banking patterns in the Middle East has seemingly uncovered the next Bin Laden in the mysterious Suleiman (Ali Suliman).
Nobody else has even heard of Suleiman, who at first appears to be nothing but a ghostly outline of numbers in Ryan's algorithms but then resolves into a family man – an unlikely candidate for a terrorist mastermind. When Ryan's research proves out to be correct though – much to his chagrin as he is whisked away from a meet-cute with Abbie Cornish's Dr. Cathy Muller via military helicopter to a sweaty black site in the Yemen desert – it triggers a series of explosive revelations the effects of which could reverberate around the world.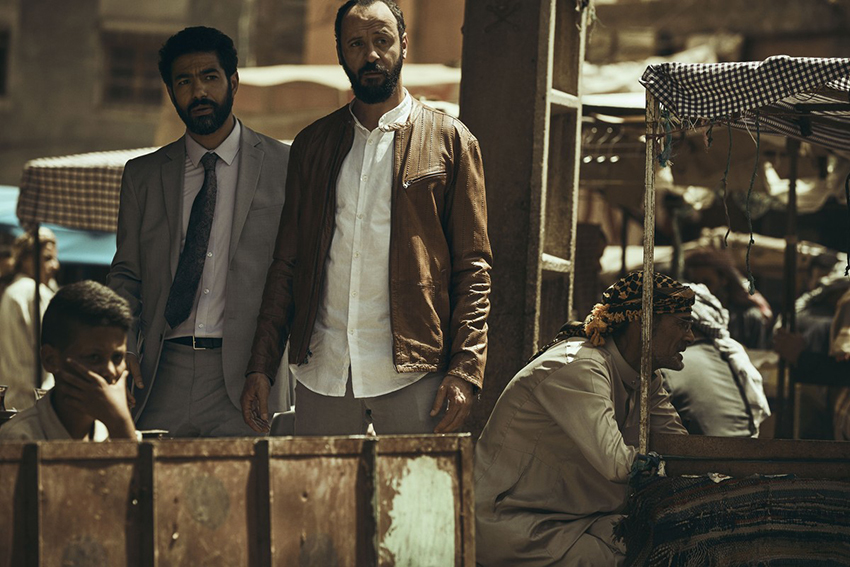 Actually, correction, it's not Ryan's discovery that stands as the incendiary event here as this show may star an iconic American hero but he has no qualms in showing his country un-heroic light. The Imitation Game's Morden Tyldum keys us into the series unflinching politics from the opening scene as two young boys playing innocently have their childhood games interrupted by a bombing run from US planes. America is creating its own devils here. Much like how the show doesn't waver from its opening aversion to jingoistic flag-waving, so too a very high a standard for production workmanship and authentic attention is maintained throughout the trio of episodes we got to see. This is a show that is most definitely dressed for the occasion.
Sometimes that occasion involves a bunch of shooting of guns, and here Tom Clancy's Jack Ryan does not disappoint with Krasinski even reminding us that he once played a pretty convincing special forces soldier in Michael Bay's 13 Hours. Luckily, it's not all high-calibre action though, as Cuse and Roland maintain that balance of firepower and brainpower pretty handily. All in all, there's nothing of major significance to really point to in the show where you can say somebody dropped the ball. Ryan's budding romance with the pretty doc and the struggles of Suleiman's wife Hani (Dina Shabi) feel very much like the B-stories that they are, but they're definitely not enough of a distraction to denounce the show.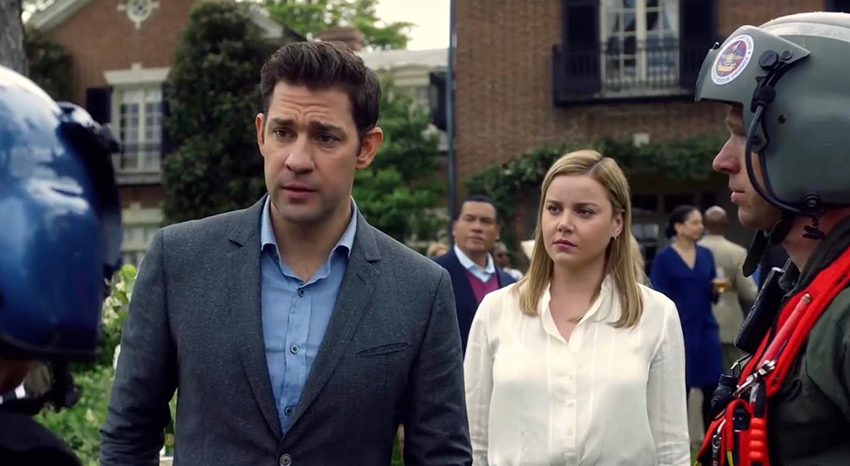 No, the problem with Tom Clancy's Jack Ryan is not that it does anything wrong, but rather just that what it does has mostly been done before. I guess that is a bit unavoidable when you have a lead hero who's been standing as a template for this type of thing since the Cold War, but even the show's modern grey morality is ground well-trod before by the likes of 24 and Homeland. Events may eventually pivot into completely unexpected directions after this opening salvo of episodes, but I certainly couldn't tell this early. That being said, led by the great casting and tight production valeues, there was definitely more than enough there to make me want to come back see how it turns out though, and that's pretty much all any TV series asks of you.
The 10-episode first season (it's already been confirmed for a second season, with Noomi Rapace joining the cast) of Tom Clancy's Jack Ryan premieres on Amazon Prime Video tomorrow, 31 August 2018.
Last Updated: August 30, 2018