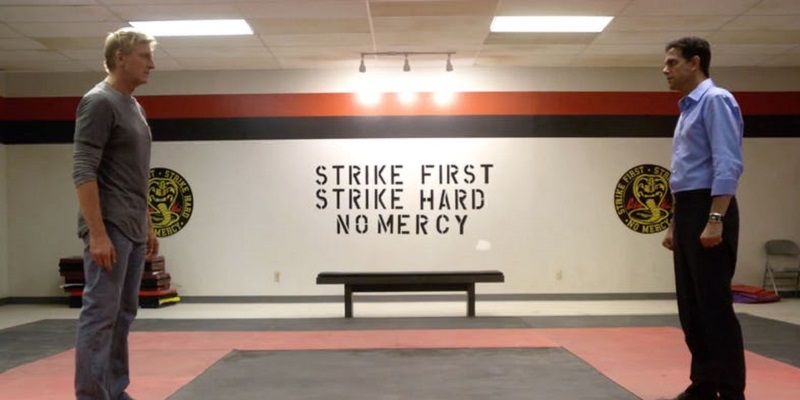 Some things don't age well. Specifically, actors Ralph Macchio and William Zabka neither of whom were able to live up to their glorious box office hit of their youth, Karate Kid and have since led lives that are a lot more out of the limelight. Which is the same thing you can say about their characters Daniel LaRusso and Johnny Lawrence, who 34 years on, have moved past their famous karate feats and are now faced with normal life challenges like family life and work.
That's all about to change though in their new series, titled Cobra Kai which sees the two find their love for karate once again and renew their rivalry as well. Despite both being well into their 50's, it appears that they are unable to forget that highlight from the past and want to once again let their hands and feet do the talking. Or let the kids they train up do it on their behalf.
To be honest, this series looks like nothing but a gimmick to give people a nostalgia fix and perhaps resurrect the careers of both actors. Hopefully, it is able to achieve this for the latter, but I'm doubtful it's going to be able to live up to the fun of that first Karate Kid movie, Especially considering it was the late Pat Morita's Mr Miyagi which really made the movie and not either of their characters.
Still, in a world of reboots this is perhaps not the worst idea out there. Hopefully, it can prove to be a little bit better than what this trailer suggests though and YouTube Red has a hit in their hands when it launched on May, 2. Don't forget to watch it with pizza though, because I suspect there will be a lot of cheese with this one.
Last Updated: March 22, 2018