What do you do when you see a criminal get shot? You run far, far away. At least that's what I would do. Hayden Christensen's character Will in this new movie First Kill, has a better heart than I do and decides to help the man instead and lands up in all sorts of trouble. Can't say he couldn't see it coming, because instead of taking the man to a hospital or phoning the cops, he decides to take the person to his cabin instead. Yip, this supposed Wall Street broker is not too bright.
First Kill tells that story of Will who gets tangled up in a bank heist that went all wrong and tries to help the criminals evade the cops in return for his son (Ty Shelton) who has been kidnapped. Thankfully Bruce Willis, as the police chief, offers help – if only Will would be looking to accept it rather than taking everything upon himself.
While the actions of Christensen's character appear a little dubious, the film written by Nick Gordon and directed by Steven C Miller looks passable at least in this new trailer and could offer up a fair amount of suspense. It's unlikely to be a clever movie given the daft actions by the lead character, but it could still be an entertaining experience. At least I hope so, I may be pushing my optimism a little as I really want both actors to succeed in their roles here.
First Kill also stars Gethin Anthony, Megan Leonard, Tyler Jon Olson and Shea Buckner and is due for release in US theatres on July 21st. the film is also scheduled for an on-demand release on the same date which is likely how we are going to get it in South Africa. At least that mans the wait shouldn't be long to watch it on our TVs. And to be fair, this is one of those movies that might be best viewed from home as it might not be worth the bigger cost of watching in cinemas.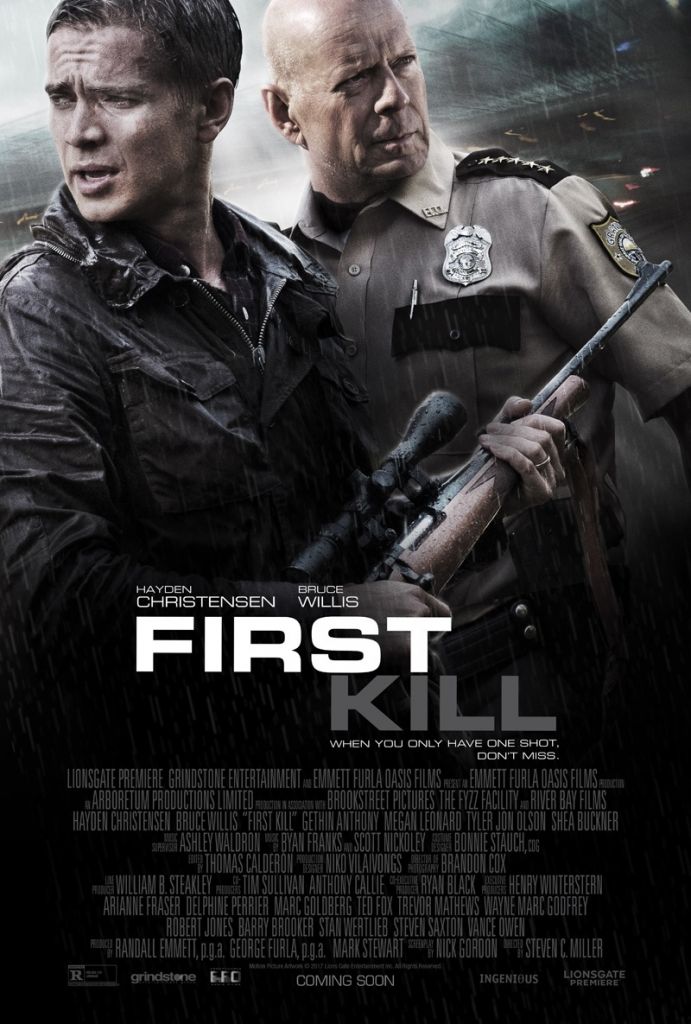 Last Updated: June 9, 2017