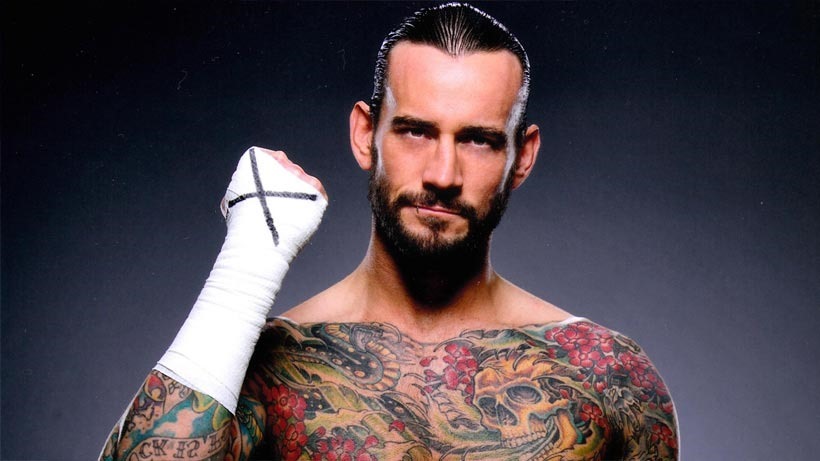 Right now, former WWE superstar Phil "CM Punk" Brooks is boasting an impressive win-loss record of 0-0 in the UFC octagon. Ever since he ditched World Wrestling Entertainment for the UFC, people have been waiting to see if the outspoken performer has it in him to actually survive a different kind of competition, a contest of individuals that can't be stopped by the sudden appearance of a steel chair in the ring or a Kendo stick left under the mat.
That WWE departure was back in 2014 however, when the straight-edged one decided to ditch his tights over the wrestling management creatively stifling him. Since then, the UFC has only been too happy to promote Punk as a viable ring warrior. On paper, he's got all the tools necessary to actually throw down in the ring. He's in good shape, has a background in Kenpo and Gracie Brazilian Jiu Jutsu. All good weapons in an arsenal needed to survive a few rounds in the octagon.
But that debut isn't going to be happening anytime soon, as CM Punk is currently getting ready for some much-needed back surgery. According to MMAFighting, Punk needs to have a herniated disc fixed before he can get serious:
My back has always bugged me. Figured it was just wrestling shit. Turns out it was. It got bad enough to the point where I couldn't do anything the week before I went to train with the New Jersey Devils last month. One day I could manage, the next day I couldn't.

I've been in agony for almost a month. Chiropractor, acupuncture, massage, cryotherapy … nothing worked.
CM Punk was originally meant to face Mickey Gall in his debut match, although Punk says that he was informed that he needed surgery before this match was announced. Gall is also coming in fresh off of a recent win, having beaten Mike Jackson with a first-round rear-naked choke. CM Punk is staying positive, saying that his back surgery is "just a bump in the road," which will keep him out of action from the UFC 199 and UFC 200 events.
Beyond that, Punk still expects to get into the ring this year.
Last Updated: February 11, 2016