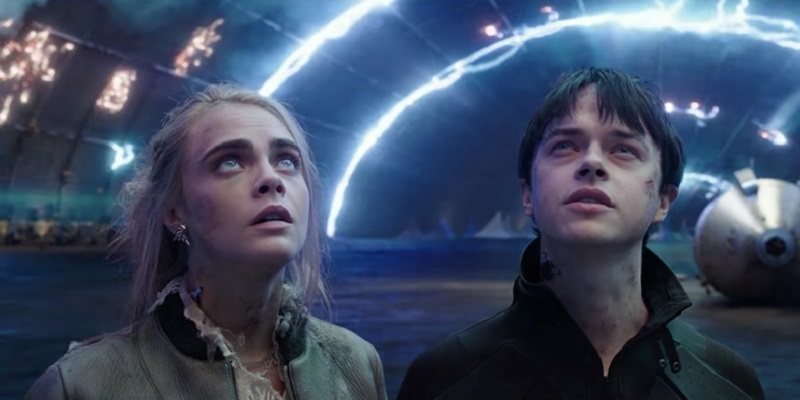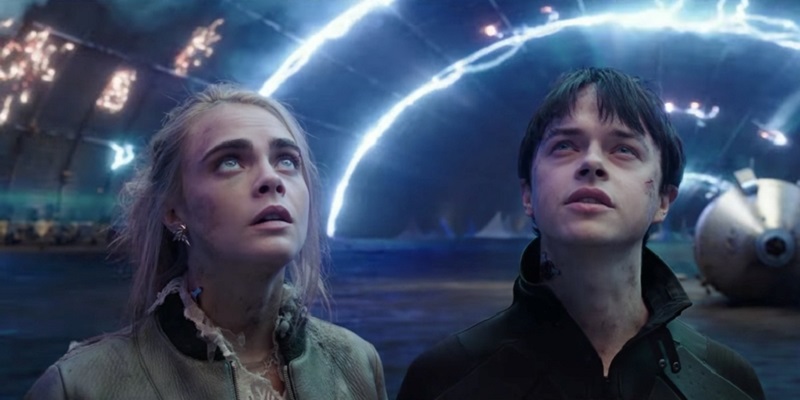 I have been looking forward to this movie since I first found out that Director Luc Besson was going ahead with it. I was intrigued because he was once again returning to the space opera genre and the last time he did that he made Fifth Element, a cult classic. So would he manage to pull it off? This time his leading actors are Dane Dehaan and Cara Delevingne, noticeably younger than the characters from the comics the movie is based on. Would this unusual selection work in Luc Besson's favour? Well let's go to Craig and see what he thought.
Craig Risi
Most sci-fi geeks have extremely fond memories of Luc Besson's epic masterpiece The Fifth Element. It was the perfect balance of an epic and original story taking place in a completely unique sci-fi world that had the right amount of strong characters and tense action scenes to leave an indelible mark on the genre. It's a film that lives on so fondly in cinema history that even Luc Besson himself wants to recreate it. That is part of the problem with Valerian and the City of a Thousand Planets and where the film starts to fall apart.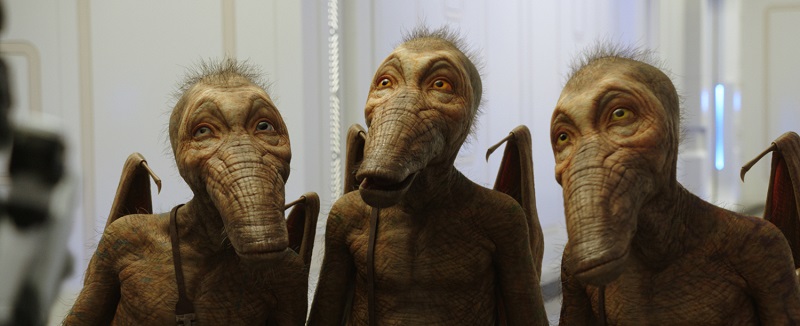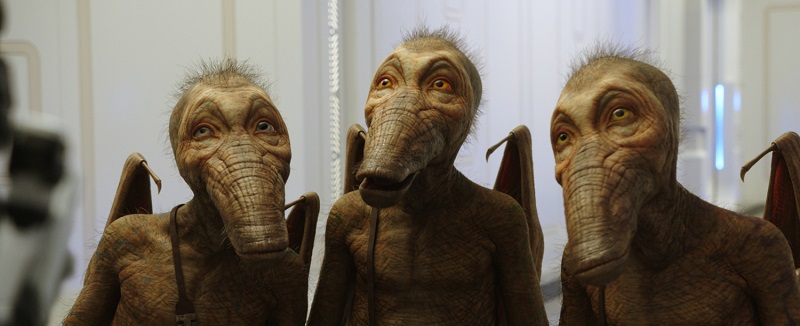 To be fair to the film and Besson, the film truly sets up a vast and imaginative universe that is varied and wonderful as it is pretty to look at. For the first half of the movie, I was left in wonderment at the exciting characters and the world that Besson and his team had created and how they so effortlessly portrayed some inventive action sequences onto the screen in a way that keeps you entertained. That initial sense of wonderment wears off though and you quickly realise that underneath the colourful exterior is a story that leaves a lot to be desired with writing that is at best, painfully laughable. Only, the jokes aren't funny and you're laughing at how awkward they seem instead.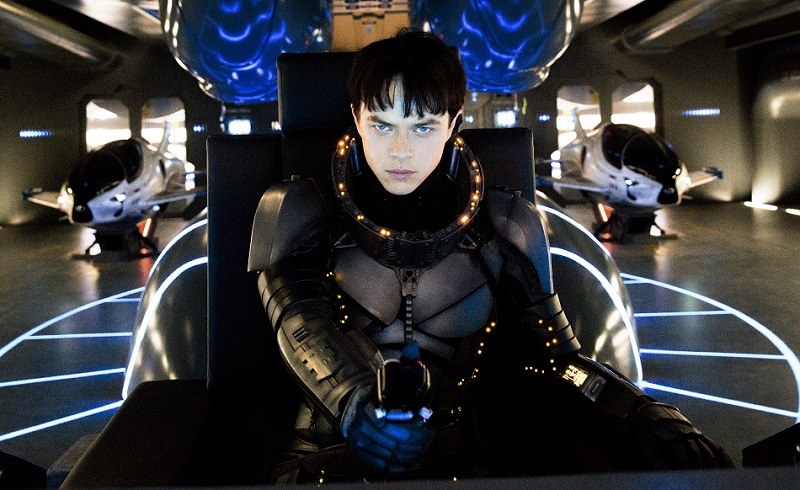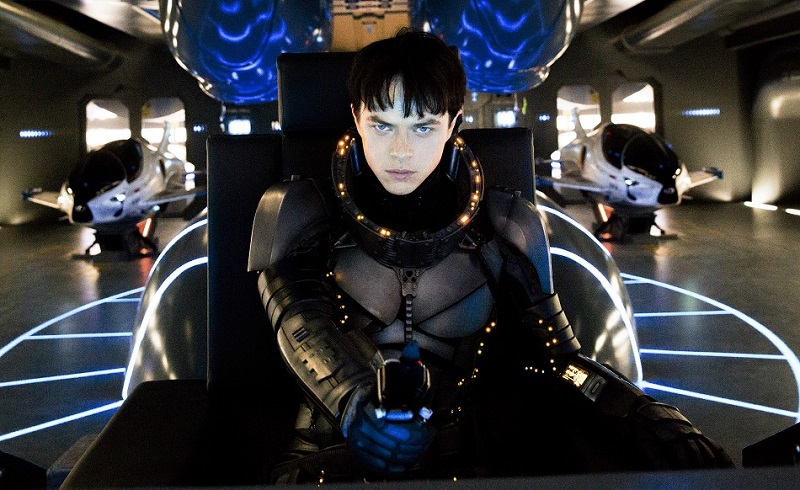 A lot of the reason for this awkwardness is how many of the sequences and characters almost appear like deliberate knock-offs of characters from the Fifth Element. I won't go into detail of which characters these are as it might tread into spoiler territory, but I left the film feeling a sense of Deja-vu because too many aspects of the film were trying too hard to replicate aspects of that movie rather than tread new waters and take us in a completely unique and original direction.
That the dialogue or the two leads in Dane DeHaan and Cara Delevingne lacked any sense of chemistry certainly didn't help matters as did the plot which sadly didn't have the same sense of apocalyptic dread that The Fifth Element had going for it. Additionally, while the story does a solid job at throwing events and action scenes your way, it does little in exploring the motives of its character or in explaining the many plot holes it creates along the way. Needless to say, it's a film best enjoyed the less you think about it.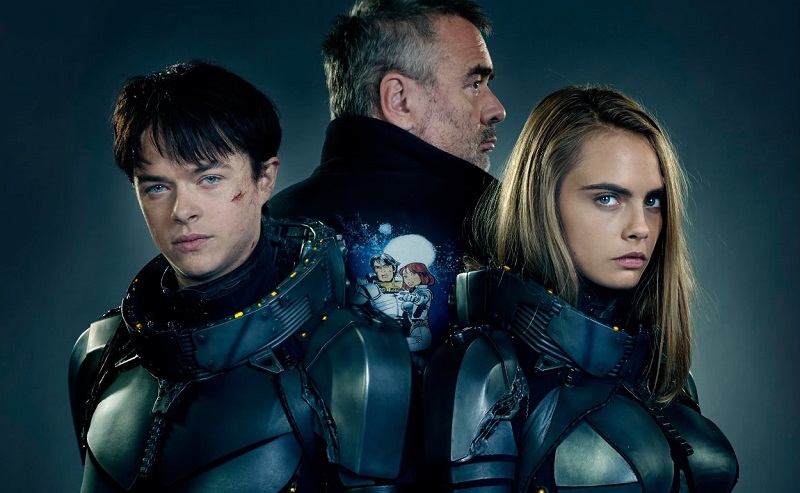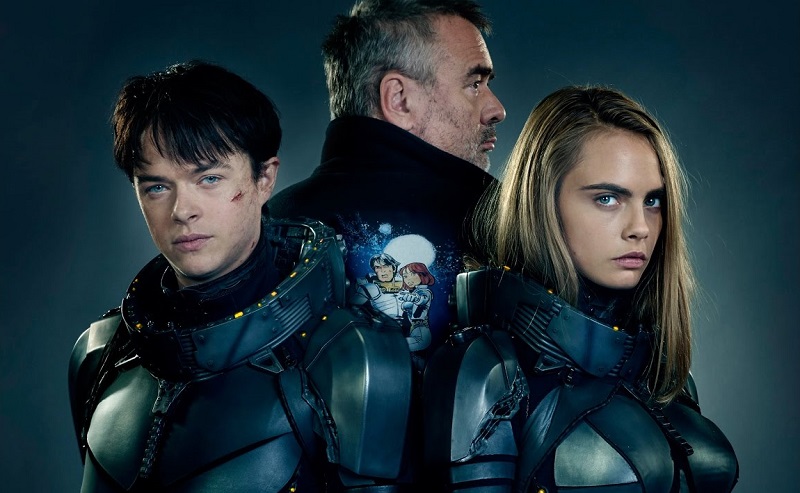 In the end, Valerian and the City of A Thousand Planets is a fun and imaginative journey into a new and exciting world, but it is only that and nothing more. You are unlikely to think about this film too much once it's done or necessarily want to watch it again – except to maybe watch an early multidimensional action scene that was exceptionally well done. Having said that though, as much as I was not enamoured with the story crafted by Besson here, I would definitely welcome another journey into this world to explore it further if the dialogue and characters can be tightened up a little more and some of the plot gets put through a logic test.
Besson should be applauded for his vision with this film that is certainly a visual spectacle and warrants to be seen on as big a screen as possible but has otherwise created a forgettable film that could easily have been so much more.
Rating: 6/10
Wow, I think Craig was a little disappointed with the film. But was I? Have a watch and see!
It is an aesthetically fantastic looking movie with a great sound score that is sadly marred by a nonsensical narrative, poor character chemistry, and actors that don't quite pull off the roles of their characters. I must say I am rather disappointed. It feels like Besson was trying in many ways to recreate the Fifth Element, even with some characters. The Fifth Element, with its quirky humour, tight dialogue and easy-to-like characters still towers above Valerian the City of a Thousand Planets because of its charm. Something sadly lacking in this epic space opera.
Last Updated: July 18, 2017
Valerian and the City of a Thousand Planets

Valerian the City of a Thousand planets is as bold as it is directionless. Credit needs to be given to Luc Besson for his imaginings of a truly beautiful universe. From the fantastic aliens to the outlandish costumes he not only meets expectations from Fifth Element fans, but supersedes them. Sadly this comes at the expense of a narrative so devoid of logic and cause and effect and a leading cast that has no chemistry it ends up being quite forgetful.