If you know our Editor-in-chief Geoff, then you know that he's a rather grumpy son of a gun. Quick! Think of anything pop culture related that you love… Got it? Yeah, well there's a good chance that Geoff hates whatever you just thought of. And he especially hates "garbage" comic book superhero movies. You know what he didn't hate though? What he actually enjoyed a fair bit? Marvel's Ant-Man. I don't care about Rotten Tomatoes scores or box office totals – that right there is in fact the biggest endorsement I could ever give Marvel's 2015 solo superhero movie!
Yes, we all know the rather unfortunate history with Ant-Man's production that resulted in British auteur Edgar Wright walking away from the project at the eleventh hour despite having put eight years of work into it, but replacement director Peyton Reed did a pretty bang-up job, if you ask me, of introducing one of the Marvel Cinematic Universe's more unconventional superheroes. Paul Rudd was great as the titular shrinking ex-con turned hero Scott Lang, and he even shared some great chemistry with Evangeline Lilly's Hope Van Dyne, who in the comics is equally beloved superhero The Wasp.
Well, the sequel to the formic film is upon us in just under five months time, and it will see Janet van Dyne taking top billing right beside Scott Lang in Ant-Man and the Wasp. We've heard before now that this follow-up will be sticking to the relative standalone nature of the first film (which is one of the reasons Geoff loved it as he could not give an insects ass about universe crossovers). But we've also recently heard some rumblings that Ant-Man and the Wasp, through its exploration of the Quantum Realm first introduced in the first film and then briefly visited in Doctor Strange, will lead to some massive repercussions further on down the line in the MCU. So which is it?
Well, the first trailer for Ant-Man and the Wasp just dropped online and it doesn't really answer that question, but it does showcase how badass Lilly's Wasp is. It's also a trailer that feels unexpectedly serious when compared to the often offbeat and silly first film. I personally hope they haven't shelved that quirky charm. But that could just be the trailer edit though. We'll know more when we see more!
Ant-Man and the Wasp also stars Michael Douglas, Michelle Pfeiffer, Michale Peña, Laurence Fishburne, Judy Greer, Bobby Cannavale, Hannah John-Kamen, Walter Goggins, Randall Park, Abby Ryder Fortson, Tip "T.I." Harris and David Dastmalchian. It is scheduled for 6 July 2018. Here's the recently revealed official plot synopsis:
From the Marvel Cinematic Universe comes Ant-Man and The Wasp, a new chapter featuring heroes with the astonishing ability to shrink. In the aftermath of Captain America: Civil War, Scott Lang grapples with the consequences of his choices as both a super hero and a father. As he struggles to rebalance his life with his responsibilities as Ant-Man, he's confronted by Hope van Dyne and Dr. Hank Pym with an urgent new mission. Scott must once again put on the suit and learn to fight alongside the Wasp as the team works together to uncover secrets from the past.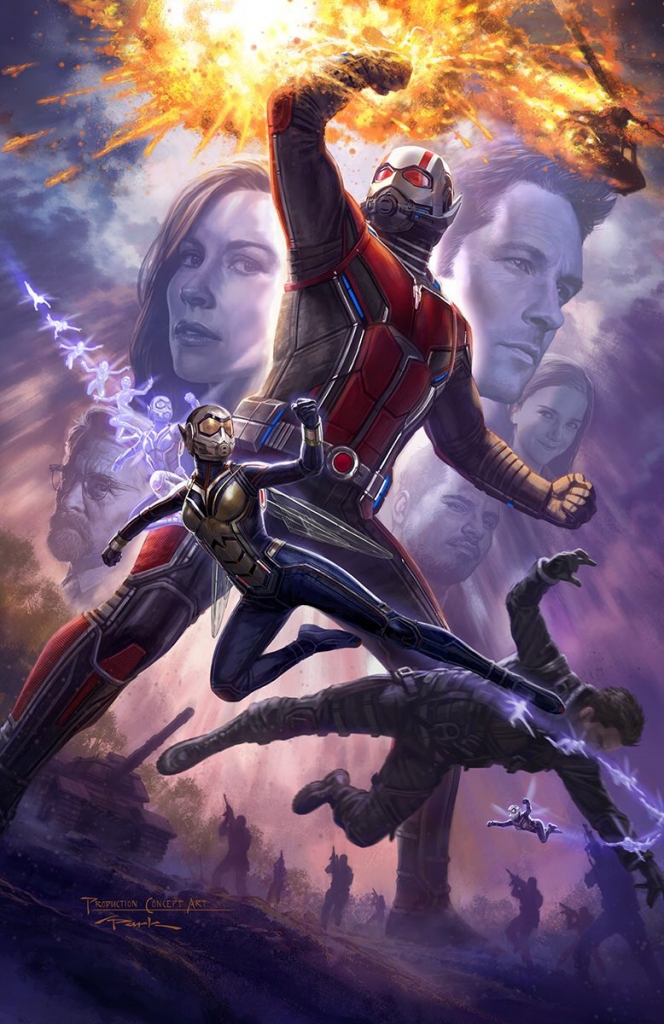 Last Updated: January 30, 2018