Some movies just can't seem to escape controversy, which is exactly what is happening with the Netflix film First They Killed My Father, directed by Angelina Jolie. The movie, which deals with Cambodia's devastating Khmer Rouge era, has received a lot of negative publicity over the way they purportedly did their casting. Jolie was quoted in Vanity Fair a short while ago saying that to cast the film, they placed money in front of local Cambodian children and then took it away as a test to see how they responded emotionally. This approach received a lot of criticism from people who don't want Netflix to release the movie – except that according to Jolie, it is actually a scene in the movie and not the audition process.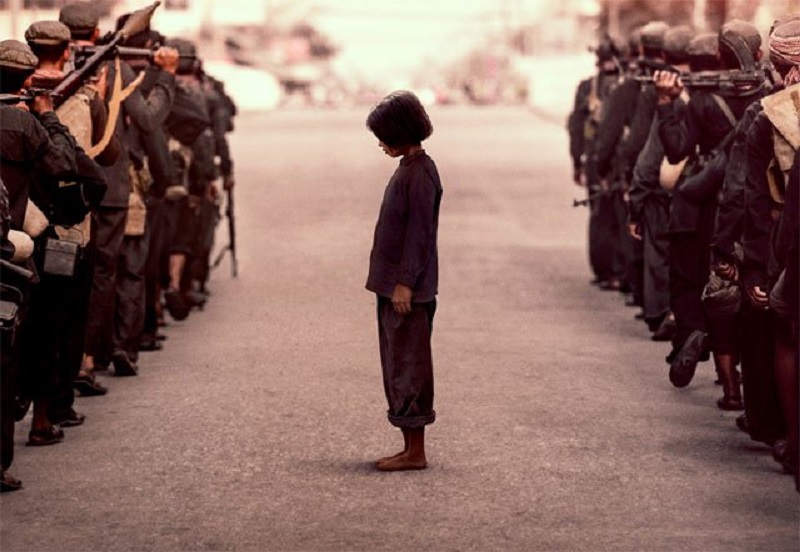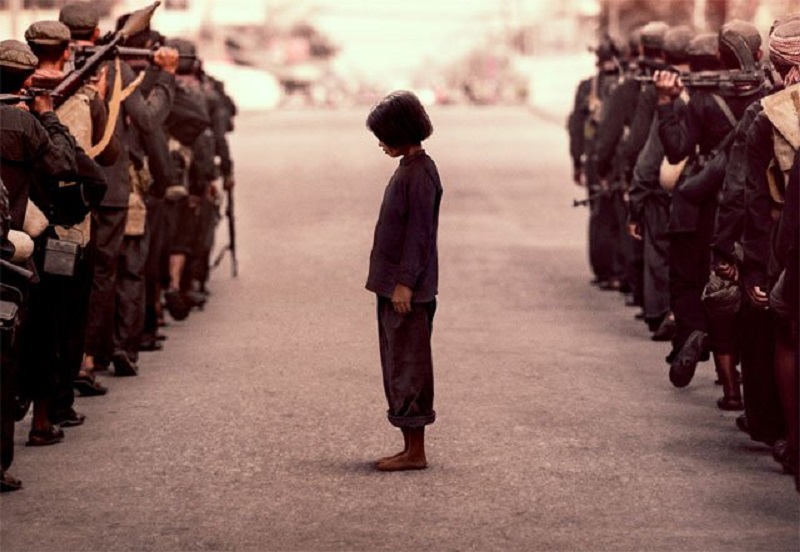 It's a pity because by the looks of this trailer, the film actually looks very good and I hope people can judge it on its merits when it comes out and not on what is apparently something misquoted. It's a deep, emotional film that will deal with an intense topic – so probably not a film for everyone, but one that appears powerful nonetheless. One of the film's producers, Rithy Pahn spoke to Deadline about the importance of the film to the people of Cambodia in highlighting many of the atrocities, which is what you would prefer the focus of the film to be on:
This film is important to the people of Cambodia because it is the first time that one of the most crucial periods of our history has been told on such a major scale and shot in our country and in our Khmer language. This is all thanks to the strength of character of Angelina Jolie, who was able to convince, bring together, and unite the talent and energy of the actors, technicians, workers, and all the other people involved in the film, in order to present the historical facts as accurately as possible, in a way that respects our memory. A film is a viewpoint, a personal narrative; it does not answer all the questions, but it contributes to a dialogue and to the passing on of knowledge from one generation to the next.

This film has also been an opportunity for us to show that 40 years after the disaster and the destruction of the lifeblood of our country, we have been able to rebuild a vibrant and competitive film industry, which is capable of creating, organizing, designing, and producing a film that carries our story across borders and across the whole world.

It is a homage to those who were lost. They did not die in vain, and the world will not forget them.

Many Cambodians cried when they watched the film. Cinematic fiction incorporates individual stories and finds a particular resonance with each individual's story. Looking through the eyes of others enables us to confront our own history, to recognize ourselves in that history, to regain our dignity, and to reconcile ourselves with an irreparable loss.
Adapted from Loung Ung's memoir, First They Killed My Father recounts Ung's harrowing survival story under former Cambodian leader Pol Pot and the Khmer Rouge regime. Once her hometown capital of Phnom Penh was overtaken, Ung's family was separated — the young girl was forced to become a child soldier while her siblings were sent to labour camps. The genocide included the deaths of one-quarter of the country's population.
The film though features a cast of mostly nonprofessional and young actors, but despite that still looks to have some remarkable performances and the cast only seems to add to the authenticity of the overall experience.
The film is set to screen at the upcoming Toronto Film Festival but will be released on Netflix on September 15 in keeping with Netflix's tradition of skipping the usual box office release in favour of releasing it directly to their subscribers.
Last Updated: August 3, 2017