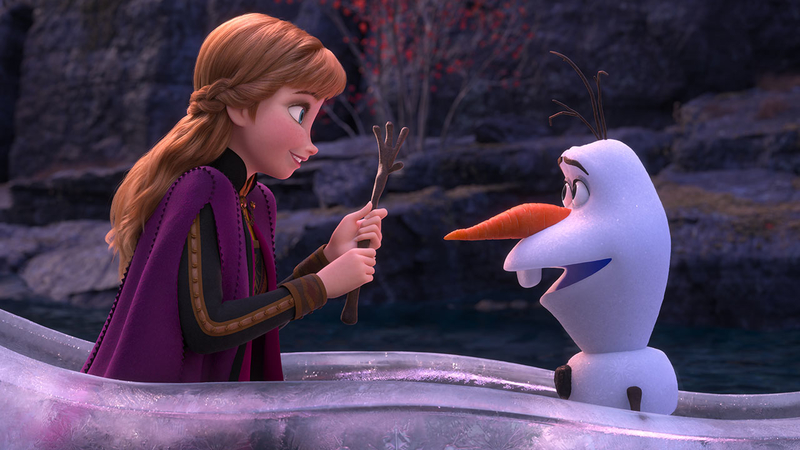 Disney has a whole to be thankful for on the Thanksgiving holiday weekend. One hundred and twenty-three million things to be thankful for, to be precise. Boasting a very impressive holdover, dropping just 34% since its debut last week, Frozen II took in amazing $85.2 million at the US box office over the traditional three-day weekend. That number climbs to $123.7 million for the five-day Thanksgiving holiday weekend, besting 2013's The Hunger Games: Catching Fire to post the biggest total ever for both the three and five-day weekend. That means that after 10 days, the film has a very impressive domestic total of $287 million, already making it Walt Disney Animation Studio's biggest animated sequel ever.
On the international front, Frozen II has kept up the heat as well, adding another $163.8 million with China still leading the way (it's claimed $53 million total in the Asian market). That pushes the film's global total to a staggering $738.6 million after just 10 days. At this current pace, Frozen II will almost certainly hit the billion-dollar mark. The question though, is whether it can eclipse the $1.274 billion its predecessor pulled in in 2013. If it does, then it will just be the $1.655 billion all-time animated record that The Lion King set earlier this year that would still be outstanding.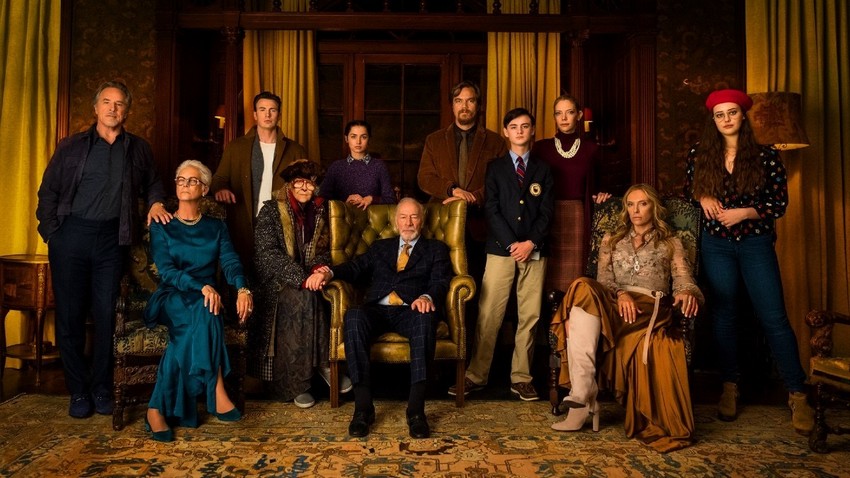 While Frozen II owned the Thanksgiving weekend, there was still plenty of leftovers to go around, Rian Johnson's Knives Out made sure to carve itself the biggest piece. Fueled by fantastic reviews and strong word of mouth, the star-packed whodunnit nearly doubled studio expectations as it opened to $41.7 million over the five-day weekend period. Even just looking at the three-day figures, its $27 million take was still enough to net Knives Out the runner-up spot in the US. Internationally, it's added another $28.3 million to put its global tally at $70 million. It will be interesting to see if it can match genre compatriot Murder On the Orient Express' massive $352 million haul from 2017.
In third and fourth place respectively, Ford v Ferrari and A Beautiful Day in the Neighbourhood continued to do good business in their holdover weekends. Both films had incredibly low drop percentages. That meant that the other newcomer this weekend, Queen & Slim, had to be content with rounding out fifth place. That sentiment sounds a lot more negative than it actually is as the indie thriller actually made pretty good money for a smaller production. Buoyed by very good word of mouth, Queen & Slim earned $11.7 million over the three-day and an estimated $15.8 million over the five-day opening. With a budget of $17 million, it's already well on its way to turning a decent profit.
Let's see what the rest of the US box office chart looks like:
| No. | Movie Name | Weekend gross | Percentage change | US Domestic gross | Worldwide gross | Last Week's Position |
| --- | --- | --- | --- | --- | --- | --- |
| 1 | Frozen II | $85.2 million | -34% | $287.5 million | $738.5 million | 1st |
| 2 | Knives Out | $27 million | NE | $41.7 million | $70 million | NE |
| 3 | Ford v Ferrari | $13.2 million | -16% | $81 million | $143.3 million | 2nd |
| 4 | A Beautiful Day in the Neighborhood | $11.8 million | -11% | $34.3 million | $34.3 million | 3rd |
| 5 | Queen & Slim | $11.7 million | NE | $15.8 million | $15.8 million | NE |
| 6 | 21 Bridges | $5.8 million | -37% | $19.4 million | $22.1 million | 4th |
| 7 | Playing With Fire | $4.2 million | -7% | $39.2 million | $45.3 million | 6th |
| 8 | Midway | $3.9 million | -14% | $50 million | $99.2 million | 5th |
| 9 | Joker | $2 million | -26% | $330 million | $1.048 billion | 9th |
NE = New Entry
Last Updated: December 2, 2019