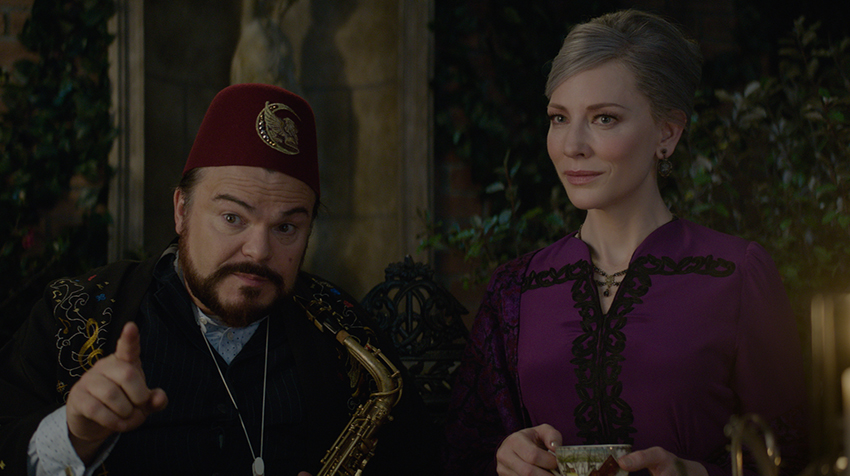 Welcome to a special edition of the weekend box office report. Special is of course just a nice way of saying "late". To be fair though, it's not my fault that our entire country decided to have a public holiday yesterday, which is why this is going only out today. Don't worry though, it appeared that over in the US of A that they were on a bit of a go-slow as well. At least when it came to watching movies as this weekend past notched up some of the worst figures for 2018.
You wouldn't know it looking at The House With a Clock in its Walls though. The Eli Roth-directed PG-13 family horror flick exceeded studio predictions as it notched a relatively good $28.8 million domestic debut. It's still a way off from its $42 million production budget, but it's a solid start. Internationally, the film had only a limited opening (which included South Africa, but for which we have no numbers thanks to the public holiday) so we'll have to see how it holds up when it expands to more markets in the coming weeks.
In second place, we have some more good news as director Paul Feig's A Simple Favor rode good word of mouth for the thriller and the appeal of stars Anna Kendrick and Blake Lively to hold on strongly in its sophomore frame. Dropping just 36%, A Simple Favor earned an impressive $10.2 million. Not hanging on as impressively but still doing decent work is The Nun, which earned $10.2 million as well in 3rd place, pushing its domestic earning past the $100 million milestone. More importantly than that, the horror prequel expanded its international market share making it the top film overseas for the third weekend running as it as it edged its global total to just under $300 million.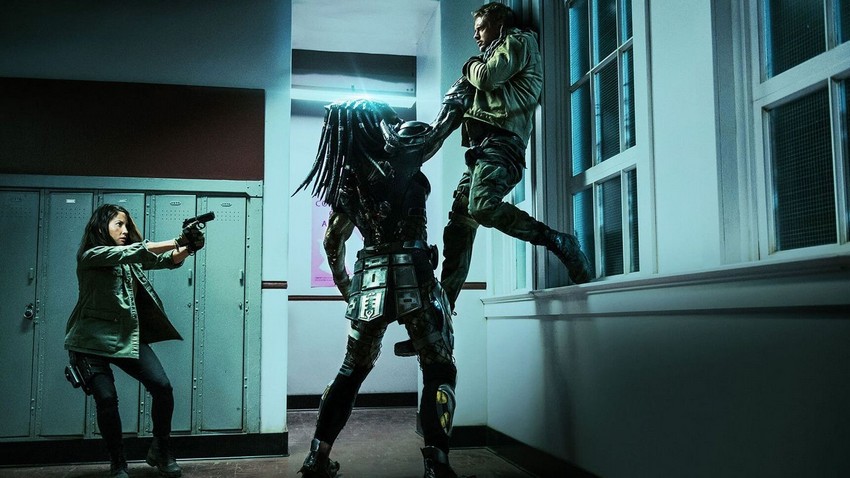 That is unfortunately where any good news ends though. The first casualty is The Predator which followed up its already soft opening with a huge 65% drop as it earned just $8.7 million. Internationally, it couldn't even manage double that. We'll have to skip over a number of titles all the way down to 8th place to find Michael Moore's new documentary Fahrenheit 11/9, which ended up being barely worth mentioning with its $3 million debut.
But while it was just a blip on the radar, at least it was on the radar! Amazon Studios' Life Itself absolutely TANKED with its opening in 11th places with just $2.1 million from over 2500 locations. That makes it the second-worst film ever for an opening of that size and gives it an embarrassing per-theatre average of just $807.
If Life Itself had one thing going for it though, is that at least it did better than Assassination Nation. The controversial R-rated thriller could only scrounge up an average of $733 per location as it $1 million. It did open more than 1000 fewer cinemas than Life Itself, but debuting in 15th position is still a huge bomb.
Let's see what the rest of the US box office chart looks like:
| No. | Movie Name | Weekend gross | Percentage change | US Domestic gross | Worldwide gross | Last Week's Position |
| --- | --- | --- | --- | --- | --- | --- |
| 1 | The House With a Clock in its Walls | $26.6 million | NE | $26.6 million | $35.6 million | NE |
| 2 | A Simple Favour | $10.2 million | -36% | $32.4 million | $42.6 million | 3rd |
| 3 | The Nun | $9.9 million | -45% | $100 million | $292.7 million | 2nd |
| 4 | The Predator | $9.1 million | -62% | $40.9 million | $95.8 million | 1st |
| 5 | Crazy Rich Asians | $6.3 million | -27% | $159.2 million | $206.6 million | 5th |
| 6 | White Boy Rick | $4.8 million | -45% | $17.2 million | $17.2 million | 4th |
| 7 | Peppermint | $3.6 million | 38% | $30.2 million | $36.2 million | 6th |
| 8 | Fahrenheit 11/9 | $3 million | NE | $3 million | $3 million | NE |
| 9 | The Meg | $2.2 million | -37% | $137 million | $517.7 million | 4th |
| 10 | Searching | $2.1 million | -32% | $23 million | $54.1 million | 8th |
Last Updated: September 25, 2018