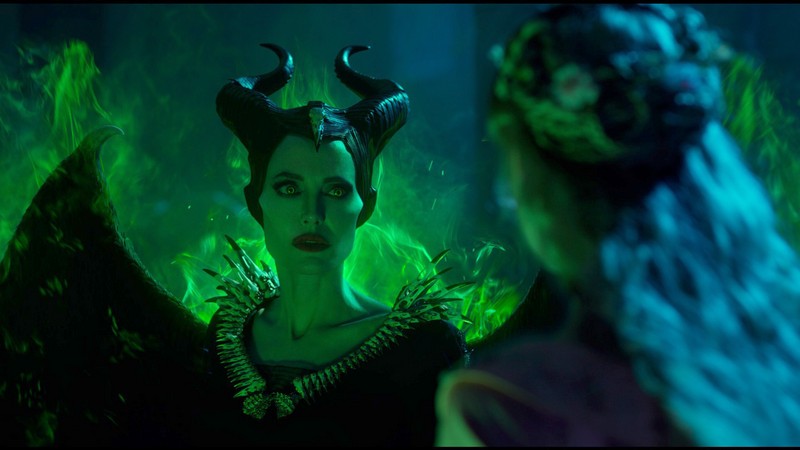 This weekend past's box office was the battle of two types of evil: Fairy tale vs comic book. And the fairy tale won as Maleficent: Mistress of Evil managed to dethrone Joker after the latter ruled the US box office charts for two weeks. This is Disney's seventh no.1 debut of the year as the sequel to 2014's Maleficent opened with $36 million. This was actually quite a bit softer than expected, especially in comparison with the first film which debuted to $69.4 million. Helping to bump up its numbers though, Mistress of Evil opened in all major international markets as well and pulled in an additional $117 million, with China leading the way with a $22.4 million take.
Joker, meanwhile, stayed strong and added another $29.2 million to bring its domestic total to just shy of $250 million and leave it in second place domestically. With another $77.8 million coming from international markets this weekend past, that pushes the R-rated DC Comics drama to a whopping $737.5 million worldwide total. That means that on the overall R-rated charts, Joker has now leap-frogged It ($700.3 million) and leaves it breathing down the necks of The Matrix Reloaded ($742.1 million), Deadpool 2 ($738 million, once you remove the $47 million of its PG-13 re-release), and Deadpool ($783.1 million). At its current pace, Joker won't just surpass these films to become the biggest R-rated film of all time, but may just end up breaking the $900 million mark.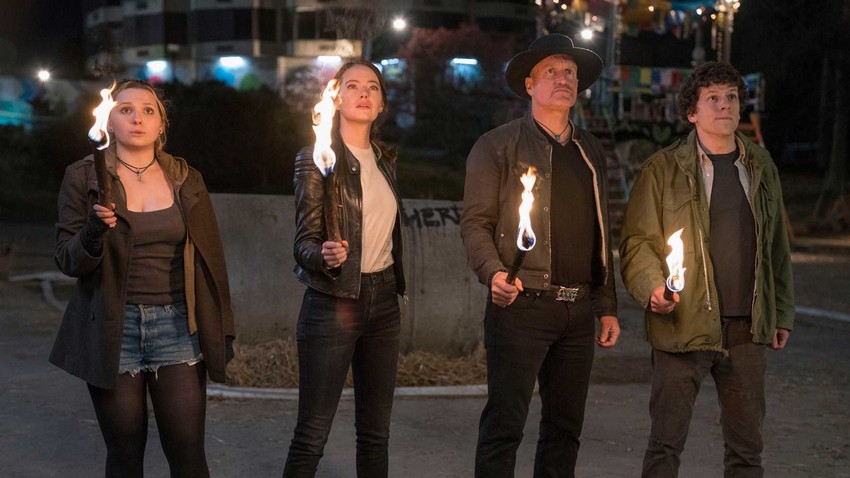 Besides for Maleficent, there was another sequel that debuted on the charts this week in Zombieland: Double Tap. The R-rated zombie comedy follow-up did pretty well as it rounded up the top three in the US with $26.7 million, which was above most expectations. It still needs to open in most international markets, which it will be doing via staggered release over the coming month.
With most of the rest of the top ten not doing much (Gemini Man dropped nearly 60% in its sophomore frame – Ouch!), we look to outside the top ten where limited releases were making big waves. Palmes d'Or winner Parasite continued its strong performance as it expanded to 33 locations and notched up a per-theatre-average of $37 616. So too The Lighthouse put up fantastic number as it debuted in just eight locations but earned an average of $52 471 from each of them. Both of those were blown out of the water though by Taika Waititi's Jojo Rabbit which opened in just five locations, earning an estimated $350 000. That gives it a whopping PTA of $70 000! In comparison, Maleficent: Mistress of Evil only boasts a PTA of less than $10 000.
Let's see what the rest of the US top ten looks like:
| No. | Movie Name | Weekend gross | Percentage change | US Domestic gross | Worldwide gross | Last Week's Position |
| --- | --- | --- | --- | --- | --- | --- |
| 1 | Maleficent: Mistress of Evil | $36 million | NE | $36 million | $153 million | NE |
| 2 | Joker | $29.2 million | -47% | $247.2 million | $737.5 million | 1st |
| 3 | Zombieland 2: Double Tap | $26.7 million | NE | $26.7 million | $32 million | NE |
| 4 | The Addams Family | $16 million | -47% | $56.8 million | $56.8 million | 2nd |
| 5 | Gemini Man | $8.5 million | -59% | $36.5 million | $118.7 million | 3rd |
| 6 | Abominable | $3.5 million | -42% | $53.9 million | $128.7 million | 4th |
| 7 | Downton Abbey | $3 million | -36% | $88.6 million | $164.1 million | 5th |
| 8 | Judy | $2 million | -36% | $19 million | $19 million | 7th |
| 9 | Hustlers | $2 million | -47% | $101.8 million | $125.4 million | 6th |
| 10 | It: Chapter Two | $1.5 million | -52% | $209.6 million | $449 million | 8th |
NE = New Entry
Last Updated: October 21, 2019