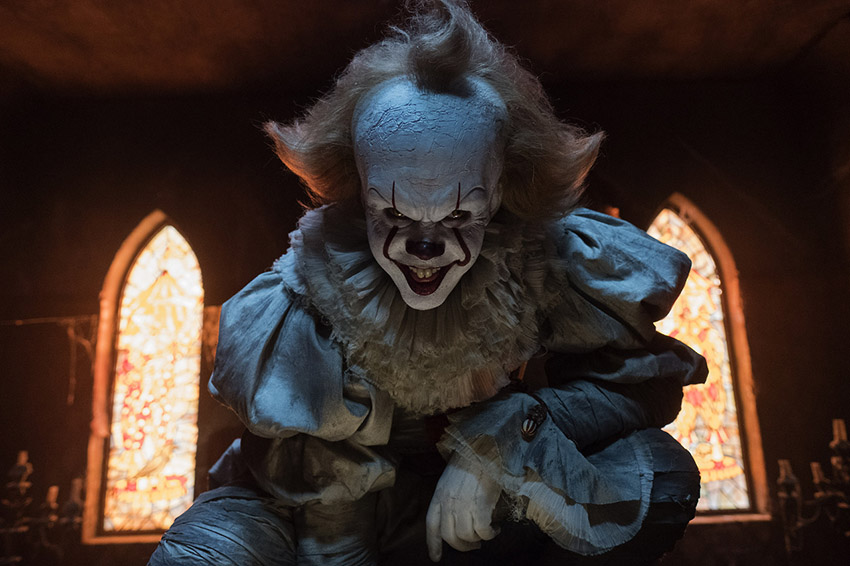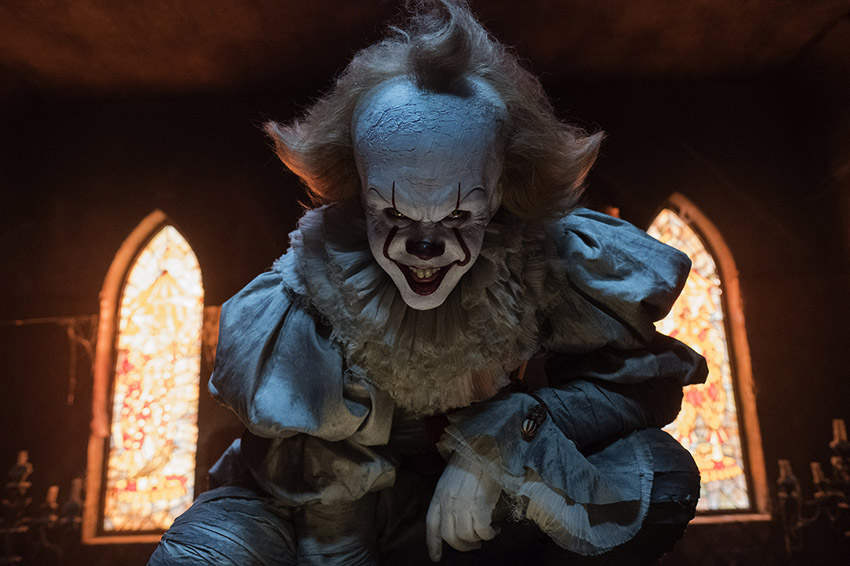 Pennywise the clown is king of the world right now, as director Andy Muschietti's adaptation of Stephen King's It remains top of the box office for a second week running with a $60 million sophomore weekend take. After its record-breaking debut last weekend, that brings the horror film's domestical total to $218.7 million after just ten days. However, It was already entering its name into the record books again after just eight days, as it bested the 31-year old record set by Crocodile Dundee in 1986 to become the highest-grossing September release in the US ever.
It: Part 1 – The Losers Club is now also just $14 million shy of the record set by classic The Exorcist in 1973 for the highest-grossing R-rated horror film in the US. Expect that milestone to be reached in the next couple of days. And if domestic dominance wasn't enough, It is also racking up the cash in the rest of the world, as it pulled in an additional $60 million for a $152 million international total. Added to its domestic efforts, that means that It is now sitting on a global tally just short of $370 million. Not bad for a movie made for just $35 million.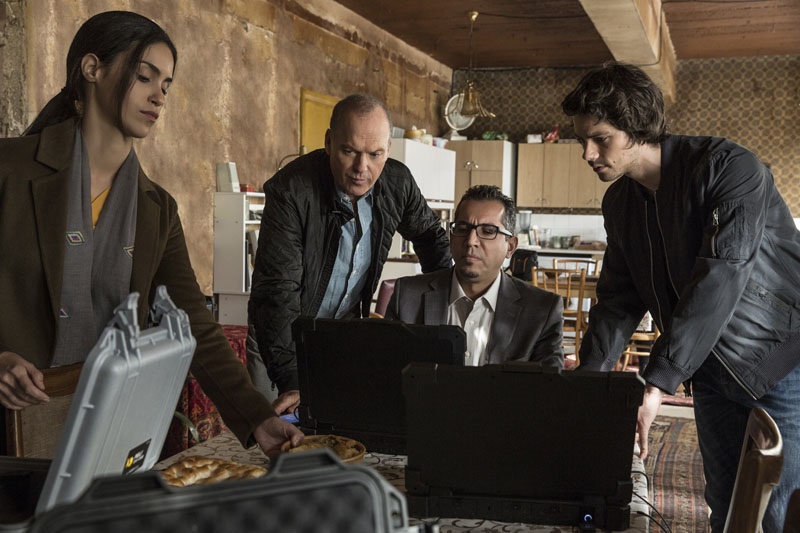 Unfortunately, I can't say the same about American Assassin. The spy action thriller starring Dylan O'Brien as popular literary hero Mitch Rapp has not found a lot of critical love, but audiences are seemingly enjoying its dumbed-down-Bourne appeal a lot more, giving it a B+ Cinemascore. That audience appeal has not translated to box office success though, as American Assassin opened to an underwhelming $14.8 milllion.
Not even its international efforts could help it, as the film could only add another $6 million from 41 markets. Lionsgate had hoped for this to be the start of a new franchise, but as this film cost a reported $33 million to make – before adding in promotional costs – I don't see that happening at all.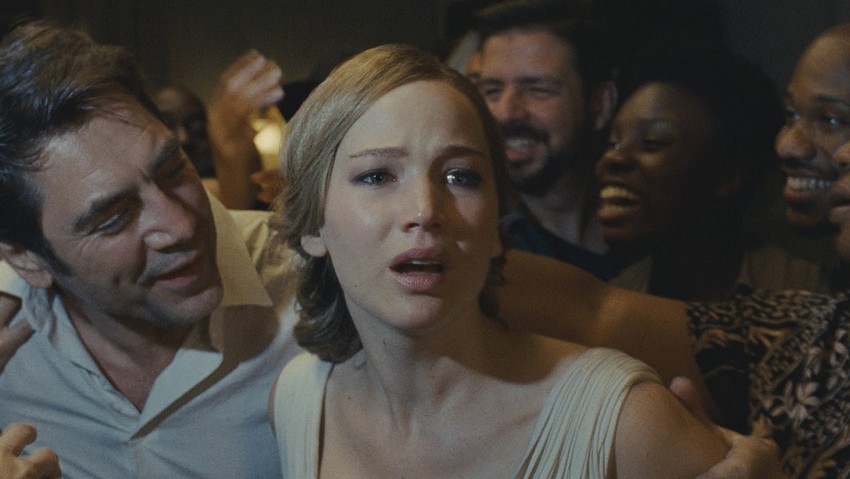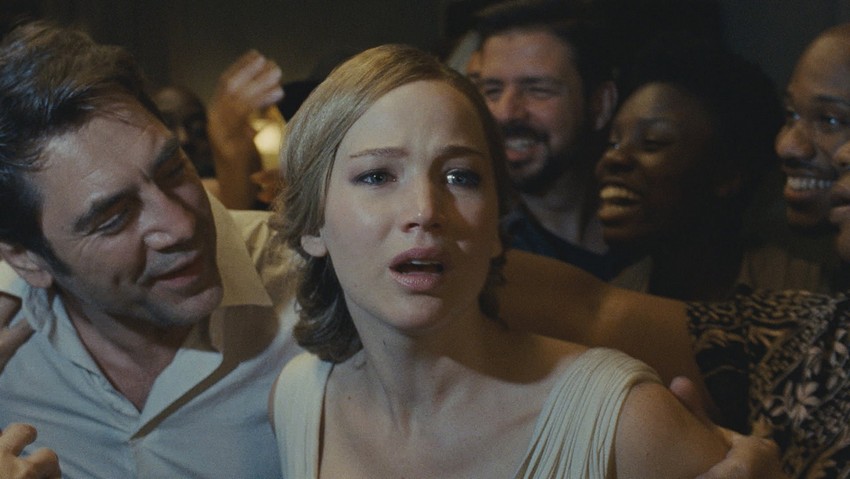 And keeping the poor box office performance thing going is mother! (capitalization and punctuation fully intended), but it's not really a surprise. The latest film from auteur Darren Aronofsky is apparently a bat-shit crazy and uncomfortable experience – which is admittedly par for the course for several of his films like Noah and Requiem for a Dream. But whereas these efforts have merely divided critics – most have still praised it precisely for being challenging – audiences clearly are not as appreciative.
Despite a cast stuffed full of favourites like Jennifer Lawrence, Javier Bardem, Ed Harris and Michelle Pfeiffer, the film earned a very rare F Cinemascore, which totally reflected its very low $7.5 million third place opening. This may become a cult hit, but it certainly won't a commercial one.
Those were the only new additions to the US box office chart, and pretty much everything else just shifted down two spots accordingly. However, they weren't the only noteworthy titles on the list though. War for the Planet of the Apes may have already been out for more than two months and dropped all the way down to eighteenth place on the charts, but it finally opened in China this weekend past. And it was a big one! Director Matt Reeves' critically praised trilogy closer pulled in $62.3 million from the Asian market, boosting its global tally to $433.7 million.
Let's see what the rest of the US box office chart looks like:
| No. | Movie Name | Weekend gross | Percentage change | US Domestic gross | Worldwide gross | Last Week's Position |
| --- | --- | --- | --- | --- | --- | --- |
| 1 | It: Part 1 – The Loser's Club | $60 million | -51% | $218.7 million | $371 million | 1st |
| 2 | American Assassin | $14.8 million | NA | $14.8 million | $21 million | NE |
| 3 | mother! | $7.5 million | NA | $7.5 million | $14.5 million | NE |
| 4 | Home Again | $5.3 million | -37% | $17.1 million | $17.1 million | 2nd |
| 5 | The Hitman's Bodyguard | $3.5 million | -26% | $70.3 million | $125.5 million | 3rd |
| 6 | Annabelle: Creation | $2.6 million | -35% | $99.9 million | $291.1 million | 4th |
| 7 | Wind River | $2.5 million | -18% | $29.1 million | $29.1 million | 5th |
| 8 | Leap! | $2.1 million | -13% | $21.5 million | $102.5 million | 6th |
| 9 | Spider-Man: Homecoming | $1.8 million | -6% | $330.2 million | $861.2 million | 7th |
| 10 | Dunkirk | $1.3 million | -29% | $185.1 million | $508.3 million | 8th |
Last Updated: September 18, 2017