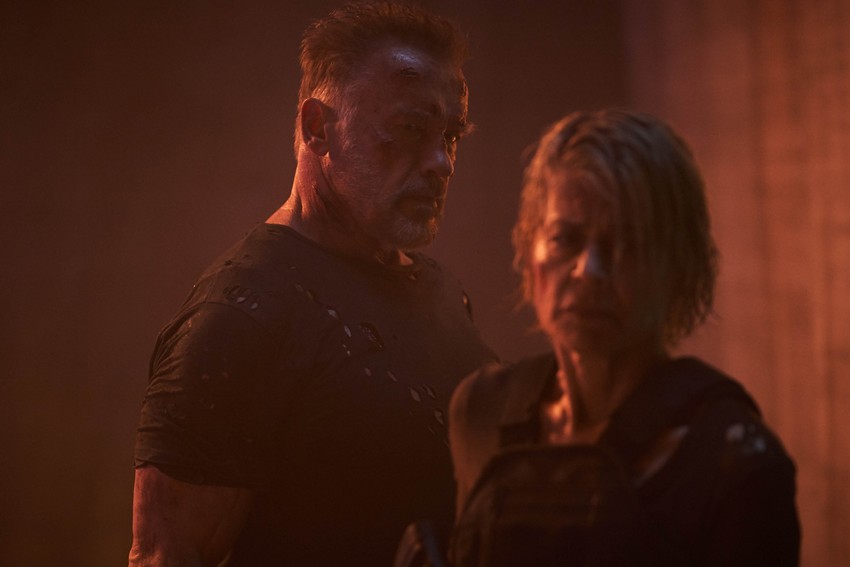 I mentioned in my review of Terminator: Dark Fate that the sequel is appreciably not just a blatant first chapter of a bigger story it hopes to tell in the future. And it's a good thing that it has that standalone nature because based on its weekend debut numbers, Dark Fate probably won't be seeing any more follow-ups.
The Tim Miller-directed blockbuster landed in the top spot in the US but could only pull in a soft $29 million, falling short of expectations. Traditionally, Halloween weekend is a very low-earning period in the US, so it's uncertain why Paramount chose to release it then. Perhaps they felt that with no other big releases, they would get an easy win. Alas, it didn't work out that way. Of course, Dark Fate's international numbers could still help the film turn a big enough profit… Could but didn't.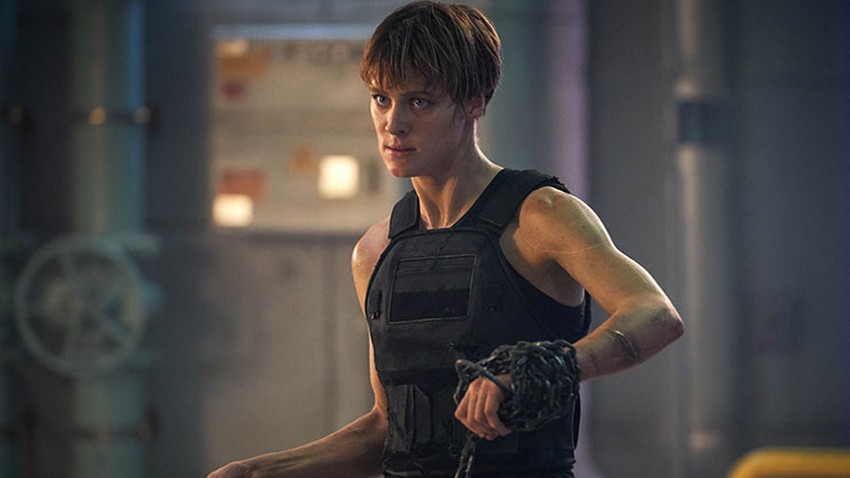 The film earned a disappointing $72.9 million from the major international markets (only taking $28 million in China), and on its current trajectory will probably end its run with around $180 million worldwide. With a production budget upwards of $200 million and another $80-100 million spent on advertising costs, Dark Fate could end up losing Paramount around $100 million. Ouch. I think it's safe to say that the Terminator franchise won't be back.
As for the rest of the domestic chart, we have to first look back to last weekend where Joker narrowly beat Maleficent: Mistress of Evil. Except it didn't. As we suspected might happen, when the actuals started coming through on Monday night, it turned out that Maleficent had earned a little bit more than initially estimated and had, in fact, knocked Joker to third place. It was a short-lived victory though as this weekend Joker easily reclaimed the first runner-up position as it earned $13.9 million to Maleficent's $12.1 million.
Internationally though, things were reversed as Maleficent earned $40 million as opposed to Joker's $37 million, however the latter is still the big winner. With a global tally of $934 million, Joker is on the cusp of joining the $1 billion club.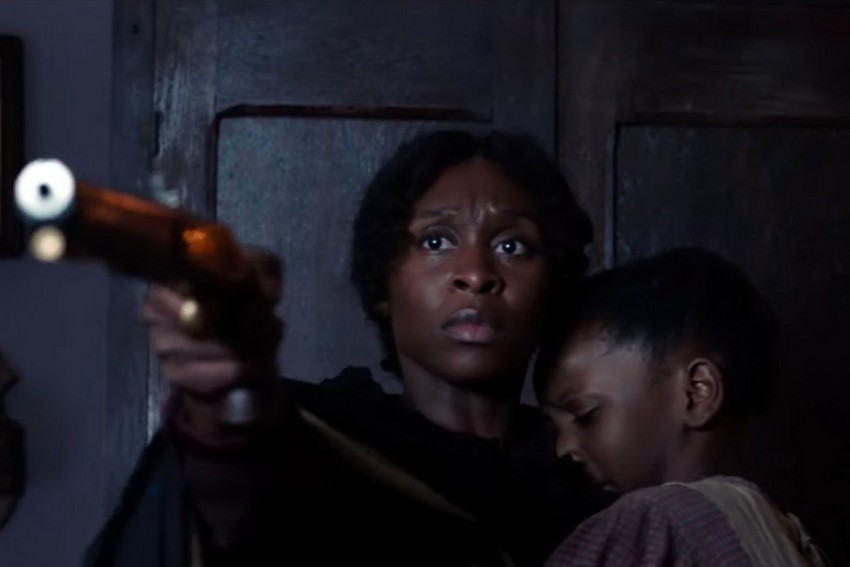 In fourth, we find the first of the other newcomers in historical drama Harriet which debuted with $12 million. With this being a biopic about Harriet Tubman, the American abolitionist and political activist, it probably won't have much international appeal. With just a $17 million budget though, it's still sure to turn a profit easily. The same can most certainly not be said for the remaining two newcomers on the charts though which make Terminator: Dark Fate's opening look positively euphoric in comparison.
The Edward Norton-directed/starred neo-noir crime drama Motherless Brooklyn had to settle for ninth place as it earned a paltry $3.6 million. Its relatively cheap price tag of $26 million and a small release being its saving grace. There was nothing saving Arctic Dogs though. The star-studded animated film brought up the very rear of the top ten as it debuted with a pathetic $3.1 million. Not only did the film cost $50 million to make, but with it being released in over 2 800 cinemas in the US, it had one of the worst per-theatre-averages for a wide release ever.
Let's see what the rest of the US box office chart looks like:
| No. | Movie Name | Weekend gross | Percentage change | US Domestic gross | Worldwide gross | Last Week's Position |
| --- | --- | --- | --- | --- | --- | --- |
| 1 | Terminator: Dark Fate | $29 million | NE | $29 million | $123.6 million | NE |
| 2 | Joker | $13.9 million | -27% | $299.6 million | $934 million | 2nd |
| 3 | Maleficent: Mistress of Evil | $12.1 million | -37% | $84.3 million | $383.2 million | 1st |
| 4 | Harriet | $12 million | NE | $12 million | $12 million | NE |
| 5 | The Addams Family | $8.4 million | -29% | $85.2 million | $129.2 million | 3rd |
| 6 | Zombieland 2: Double Tap | $7.3 million | -37% | $59.3 million | $87.1 million | 4th |
| 7 | Countdown | $5.8 million | -34% | $17.7 million | $21.4 million | 5th |
| 8 | Black and Blue | $4 million | -51% | $15.4 million | $15.5 million | 6th |
| 9 | Motherless Brooklyn | $3.6million | NE | $3.6 million | $3.6 million | NE |
| 10 | Arctic Dogs | $3.1 million | NE | $3.1 million | $3.1 million | NE |
NE = New Entry
Last Updated: November 4, 2019