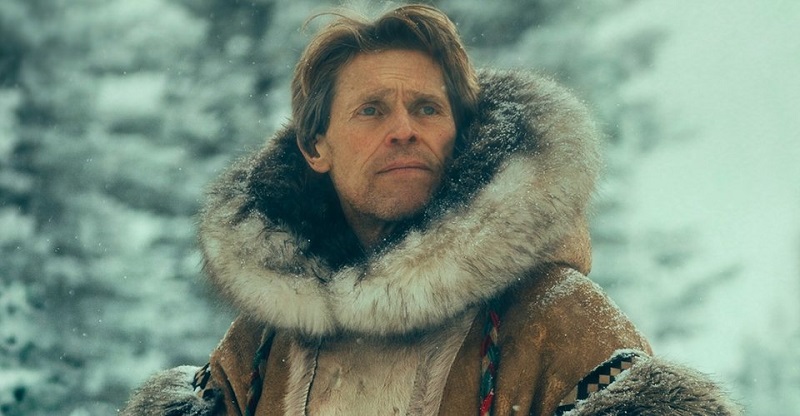 We see trailers coming out for new Netflix moves on a weekly basis, so now it's time for Disney to get into the mix as they start to showcase their own slate of original moves made directly for Disney+. They'll be starting their original content push with Togo, a new holiday movie that is bound to get the emotions pumping as only a dog can.
Starring Willem Dafoe, written by Tom Flynn (Gifted) and directed by cinematographer-turned-director Ericson Core, Togo is based on the 1925 serum run to Nome, Alaska. Known as the Great Race of Mercy, this was a real-life event that previously inspired the 1995 animated movie Balto. Dafoe stars as Leonhard Seppala, a champion dogsled trainer who discovers an unexpected companion in Togo, an undersized and mischievous Siberian husky with the determination and grit to lead his dogsled team. When a deadly epidemic strikes the town of Nome, it falls to Leonhard and an ageing Togo to risk death and make the run to retrieve the cure, 600 miles away. It's the perfect setup for a pulsating action movie and with dogs in tow, its probably going to chug at the heartstrings too:
As someone who has spent some time with Husky dogs in the snow and has come to admire their affectionate demeanour but remarkable strength, I am certainly looking forward to this movie. Yes, it looks over the top with its CGI scenes and features a predictably generic story. But it has Huskies and Willem Dafoe in it. That should be enough, right?
The only problem is that with it launching on Disney+, there is a good chance we are not going to get to see it anytime soon down here (legally grey VPN methods excluding, that is) unless Disney somehow has other plans to release this movie in territories it deems not worthy enough for Disney+. Let's hope they do so that more people get to see this fun family movie that should be good enough to keep everyone engrossed once they have grown tired of watching Star Wars yet again.
Last Updated: December 5, 2019