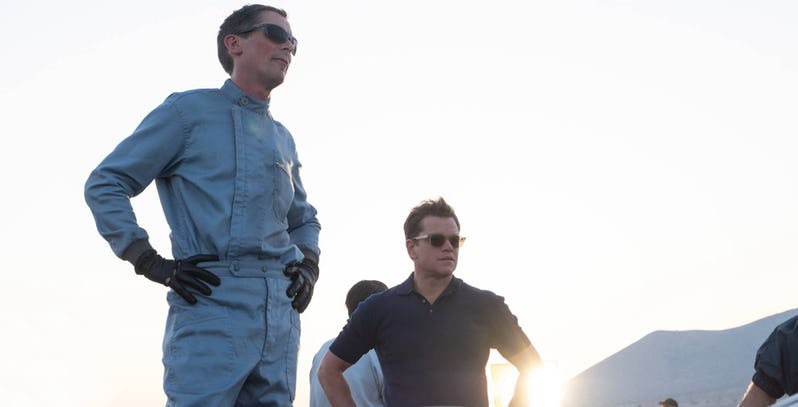 When it comes to the US, their desire to be the world's greatest lies far beyond just the walls of Congress and has become an endemic culture that has filtered into everything they do. This trailer for the upcoming movie Ford v Ferrari tries to capture that spirit as it follows the true story of automotive visionary Carroll Shelby (Matt Damon) and his attempt to finally beat Ferrari in the 1966 Le Mans with their hot-headed driver Ken Miles (Christian Bale).
Ford v Ferrari s a film that has been long in development, initially with the intention of Tom Cruise and Brad Pitt filling the starring roles for the movie, but it was only when James Mangold (Logan) was hired as the director last year that the development started gaining speed and that the two leads were cast. Unlike the rapid development of its fast cars, was the long wait and desire to tell the story is worth it? Thankfully the first trailer has come out so that we can finally see for ourselves.
I think the answer is yes. Shelby was tasked by Henry Ford II (Tracy Letts) to create a Ferrari beater in as little as 90-days. This movie may have taken longer to get made, but it certainly looks triumphant in bringing the story across, even if purely evidenced by the magic of its performances particularly Bale, who once again disappears into a role.  
It's the acting performances (which also include Catriona Balfe, Noah Jupe, Jon Bernthal and Josh Lucas) that definitely grab your attention, but the film also looks set to feature some remarkable high-speed racing and inspired direction from Mangold that makes me believe this could be one of the movies that people will be paying attention to come awards season early next year. A gem that Disney got hold of after they acquired 20th century Fox earlier this year.
I may not be a huge Ford fan (I'm team Ferrari all the way here), but I'm captivated to see how this movie pans out when it releases in November this year.
Last Updated: June 3, 2019