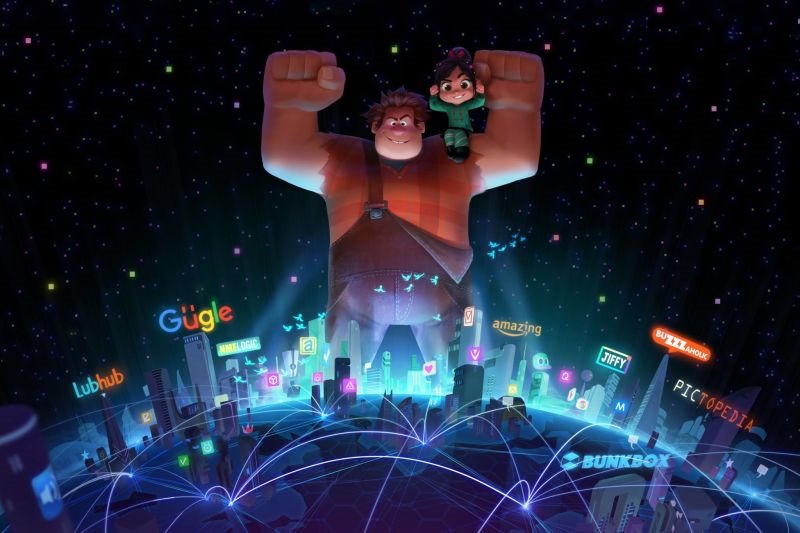 I'M GONNA WRECK-IT! The year is 2014 and finally, finally, one movie manages to understand the love of video games and the culture that grew up with 8 bits of mushrooms and a need for speed. That film was Wreck-It Ralph, a glorious romp into video game insanity from none other than Disney and featuring the voice of John C. Reilly as the title character who may or may not have sawn his brother in half in a machete fight.
I adore Wreck-It Ralph. It's a film which I think is a prime example of the latest Disney Renaissance which has produced magnificent films such as Tangled, Zootopia and Big Hero 6. It's also the film that has made me tell people that just because I'm a bad guy in real life, it doesn't mean that I'm a bad guy. Da? Point is, if there was any Disney movie deserving of a sequel right now, it's Wreck-It Ralph. And the extra-point is, is that Wreck-It Ralph is getting that sequel.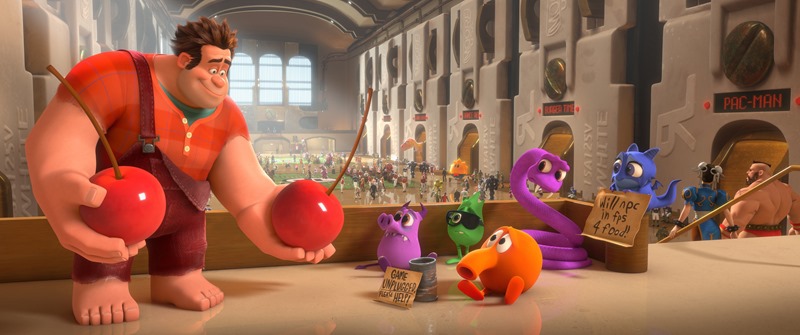 That's according to Wreck-It Ralph himself, as John C. Reilly made the announcement on Facebook. And then his father came in and told him that the wrong kid died. Rich Moore, who co-directed the original film will return to co-direct again with Phil Johnston, who helped Moore out on writing duties for the first film and Zootopia. Sarah Silverman will also be back as Vanellope, but the sequel isn't sticking to the arcade.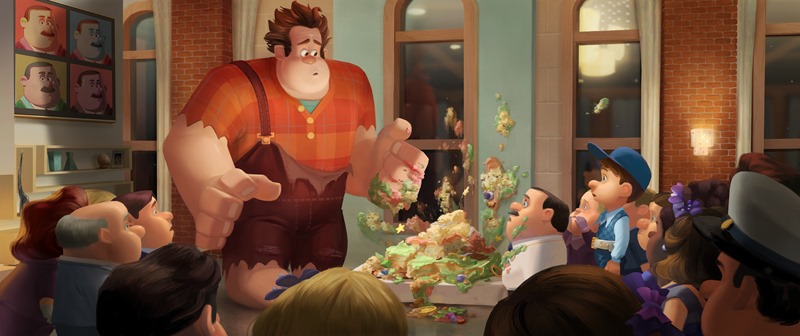 This time, Ralph is going to wreck the internet. "This time, Ralph's wrecking wreaks havoc on the Web—as only he can do. Characters we loved in the first film are back and we are ecstatic to be working with them—and the actors who voice them—once again," Moore said to Collider.
We're really trying to find that balance of how can we have those great kind of references to retro arcade culture but also have it feel that this is also a contemporary world with newer games, [and] everything you can find on the internet.
Wreck-It Ralph 2 will be out in 2018, which now moves the Jack and the Beanstalk movie Gigantic to the later date of November 21 of the same year. If you're a tad bit concerned that Wreck-It Ralph is pulling a Cars 2 and acting as a fast-rushed sequel, don't be. Moore says that the Disney team has been working on this film since the original wrapped up production. "We've been working on it for about two years now. I had started on it pretty much right after the first one, to tell you the truth," Moore explained.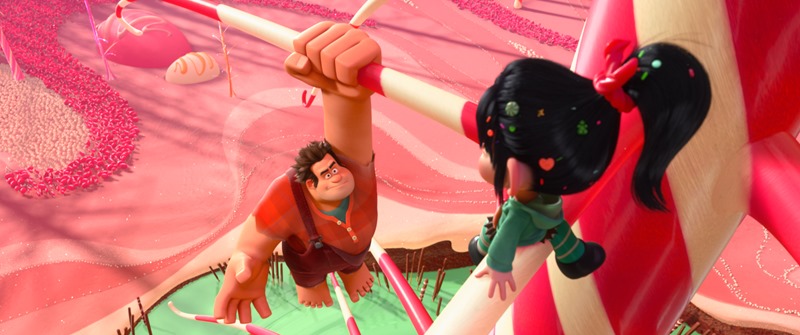 Maybe it took about a year just to kind of collect my thoughts on it, but working in earnest on it, I would say it'd be two to two and a half years. And before a little film called Zootopia came into my life, we were working on the screenplay. And we had actually written a first draft of the script. And that was with myself and with Phil Johnston who's our writer from the original Wreck-It Ralph and co-writer on Zootopia.

Phil is actually coming on board as my co-director on this one because so much of the first movie was from his voice, I felt like it's a good match for the two of us to be directing the second one together. So we had a script, a first draft of a screenplay right before I jumped onto Zootopia in the fall of 2014, and after Zootopia was done we did a table read like last December. And we've been working on the story process right now.

We're boarding the movie. We've been doing that since around the time that Zootopia was released. So we're right in the thick of storyboarding the film right now.
Now if you'll excuse me, I'm going to go watch the first film and wonder why Bob Dylan sounds just like Wreck-It Ralph.
Last Updated: July 1, 2016