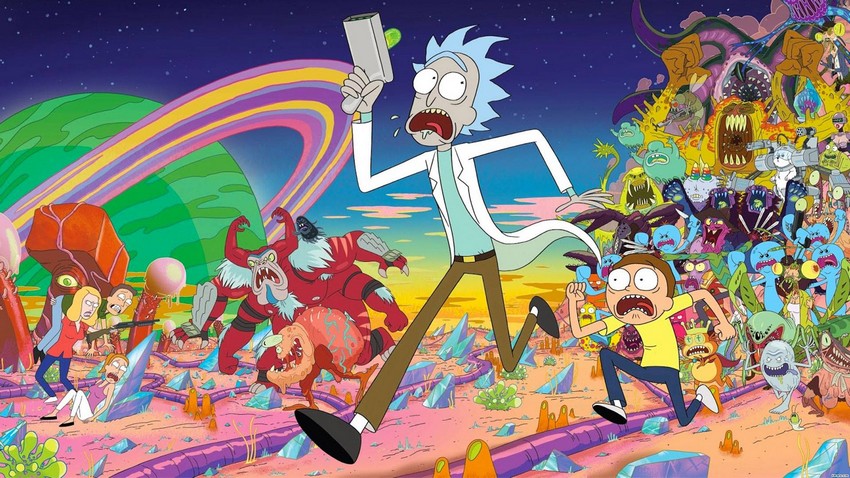 October 4, 2015 to April 1, 2017. Just shy of 19 months which to many a Rick and Morty fan was nothing short of the Dark Times as not a single episode of Dan Harmon and Justin Roiland's award-winning animated satirical sci-fi masterpiece aired. When season 3 did premiere though, it was utterly brilliant and it kept up that streak throughout the following 10 episodes.
Well, it's now been just over 7 months since that season ended and we still haven't heard anything official yet about season four. Correction: Still hadn't heard anything up until last night when Harmon took to Twitter to drop the bomb that not only has broadcast network Adult Swim seemingly finally given the green light for the fourth season but also to way more than that!
More Rick and Morty coming. Looking forward to all the tweets asking where it is! #theydrawingit pic.twitter.com/KZild3B9rP

— Justin Roiland (@JustinRoiland) May 10, 2018
WUBBA LUBBA DUB DUB!!! Harmon had previously stated that they wish for potential upcoming seasons to expand beyond the current 10 episodes per season, but if the original count holds then we're looking at an additional seven seasons of everybody's favourite alcoholic, dimension-hopping sociopathic genius and his mild-mannered nephew. AND I CAN NOT BE HAPPIER!
You may recall that in that now classic scene in the season 3 opener, Rick's absolutely deranged speech predicted that it would take him another nine seasons of adventures to finally complete his overall arc of finding the McDonald's Szechuan chicken nugget dipping sauce which is the actual reason he's doing all of this. Well, this announcement puts Harmon and co within striking distance of actually playing out this insane plan. Of course, Harmon's other cult-favourite comedy, Community, infamously never achieved their often-repeated mantra of "six seasons and a movie", but if there's any show that could do it, it's Rick and Morty.
Season 3 proved that the show still has incredible creative depths to plumb as it layered some absolutely absurd sounding stories (PICKLE RICK!) on top of really meaty drama that delved into issues most live-action shows don't even want to touch on. Of course, the third season overall had an especially dark tone as some of Harmon excised some personal issues (he had just been going through a divorce) through the characters. Who knows what shape further seasons, whenever they actually get here, will take. All I know is that we're definitely getting more Rick and Morty and that's all the reason I need to get schwifty!
Last Updated: May 11, 2018