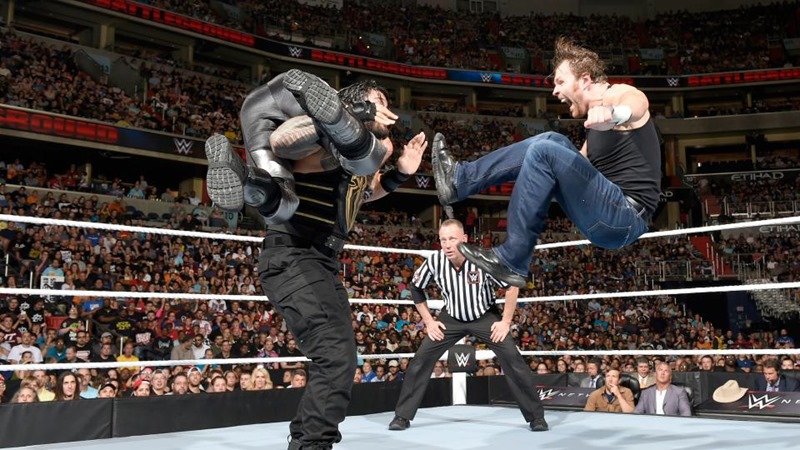 WWE Battleground took place at at the Verizon Center in Washington DC, the first PPV after last week's big brand Split between RAW and Smackdown. Here's all the action that went down.
Sasha Banks and Bayley defeated Charlotte and Dana Brooke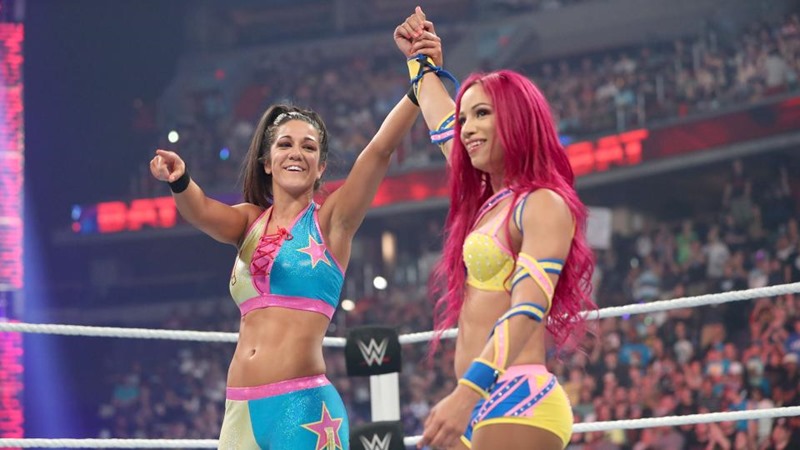 Bayley! One of the most popular stars of WWE NXT jumped into the main event at Battleground, taking on Charlotte to kick the match off properly. After a small scerfluffle at ringside before, of course. The ladies put on a solid show of hot tags and high impact moves for some near-falls, but victory went to Sasha Bnks when she locked in a Banks Statement finisher on Charlotte as Bayley kept Dana Brooke away from the ring.
The Wyatt Family defeated The New Day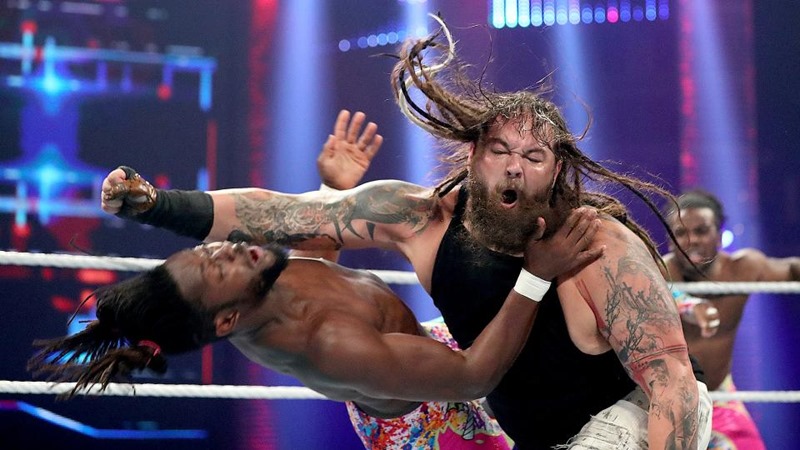 The New Day decided to open this match with a promo, declaring that the recent WWE Draft has split the Wyatt Family. Xavier Woods and Bray Wytt were in the ring once the opening bell had rung, but Kofi decided to tag himself in after watching his partner freeze up. Bray then tagged in Braun Strowman, and off we went with some strong offense from the big man.
Big E and Rowan tagged in, with the big man dropping bigger splashes and suplexes on his opponents. Xavier Woods managed to finally snap out of his fear-funk when he saw Bray Wyatt unleash a Sister Abigail on Kofi, jumping the Wyatt leader with a top-rope splash and kicks. Bray would get the last laugh however, as some interference from Braun gave him the chance to lock Sister Abigail onto Xavier for the Battleground win.
United States Champion Rusev defeated Zack Ryder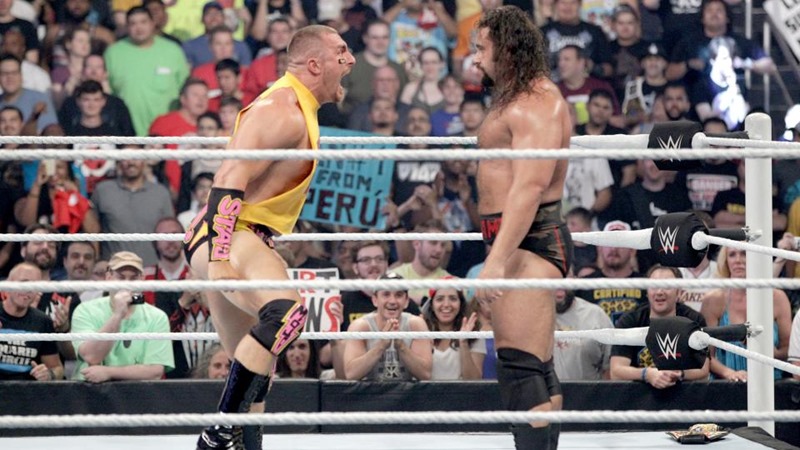 Shock. Horror. Surprise. Zack Ryder lost. An otherwise exciting match at Battleground with both men throwing big offense at one another. But it was US Champ Rusev who retained his title after locking Ryder into the Accolade and keeping him in it until Mojo Rawley saved him.
Sami Zayn defeated Kevin Owens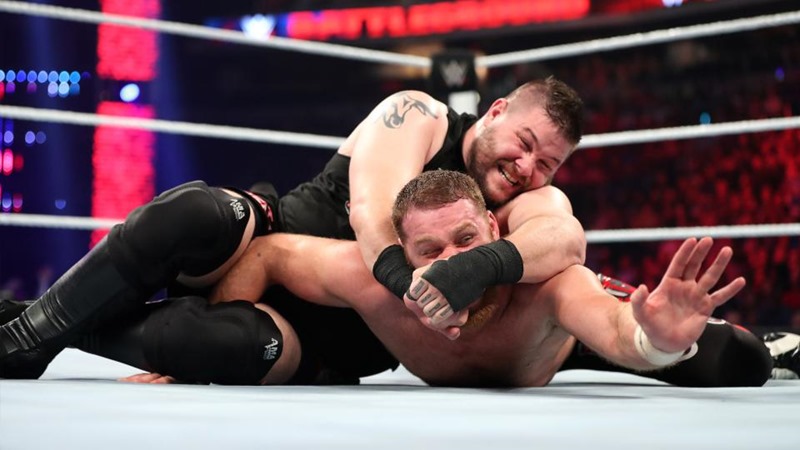 Hey, did you think this match would start with both men brawling away around the ring like they have been doing for several weeks now? DING SING WE HAVE A WINNER! When Zayn and Owens were finally back in the ring, there was some magic on display as the two men were dipping into their full arsenal of moves. Brainbusters, headbutts and running Senton splashes were just some of the moves on show, but it was Zayn who emerged victorious at Battleground.
With two T-Bone suplexes and big boots in the corner, Zayn finally (PLEASE MCMAHON LETS END THIS ALREADY) ended this rivalry for good. Hopefully. Please?
Natalya defeated Becky Lynch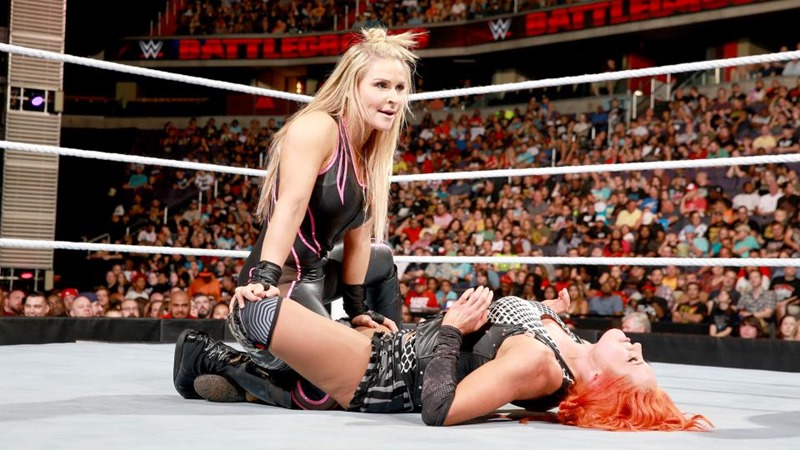 Solid match as Natalya worked with several submissions, making Becky tap out to the Sharpshooter. NEXT!
Intercontinental Champion The Miz vs. Darren Young ended in a No Contest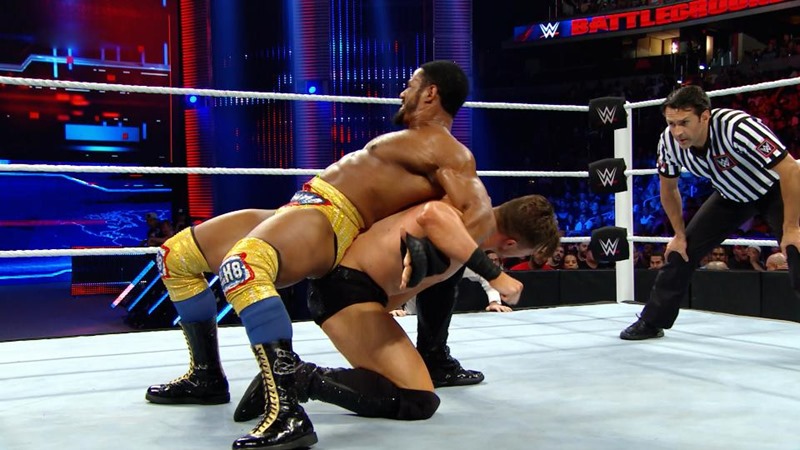 The Miz and Darren Young went back and forth on this bout, s his life coach Bob Backlund shouted encouragement at him from the corner. Young managed to get The Miz into the Chicken Wing lock at one point, but he managed to squeeze himself out. The match derailed when The Miz decided to attack Bob Backlund at ringside, with Young applying his new finisher to his opponent outside of the ring and the ref calling for the bell to be rung. No contest, which means that The Miz is still Intercontinental Champion.
John Cena, Enzo Amore and Big Cass defeated The Club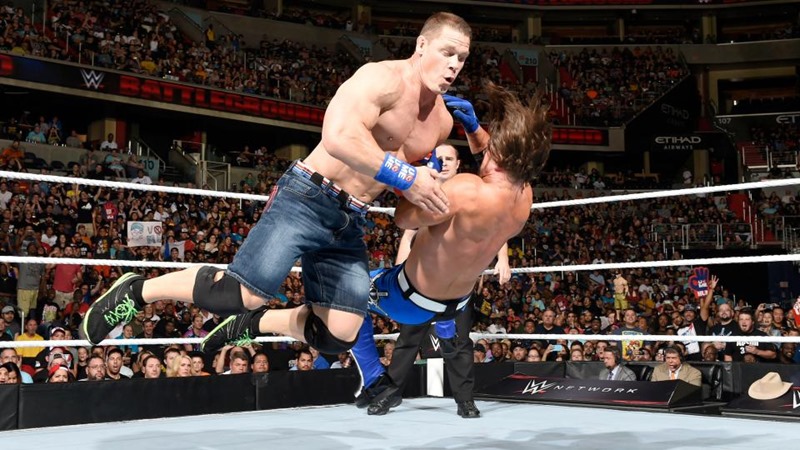 A great match here, from some big men and some big mouths. Hot tags aplenty, as the teams brawled with Enzo being targeted for a beatdown by The Club. Cena had his usual moves of doom when tagged in, while Big Cass took out both Anderson and Gallows at one point. AJ Styles was on fire as always with some excellent ring-work, but a middle-rope Attitude Adjustment from Cena cut off his dreams for a win at Battleground.
'The Highlight Reel' with Randy Orton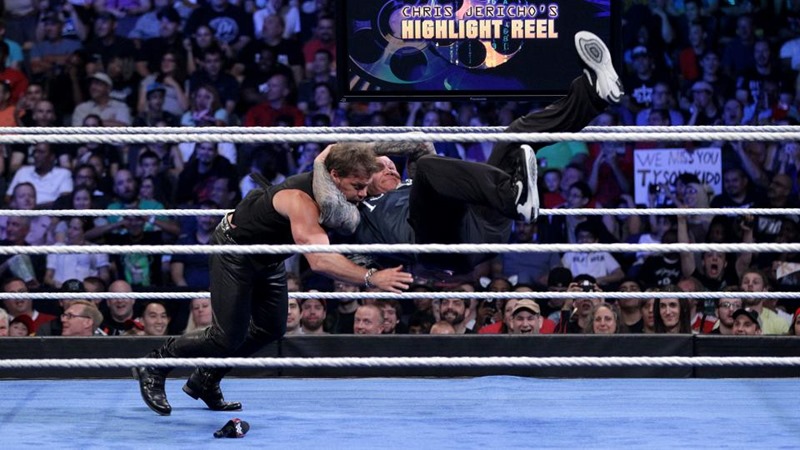 After nine months away from the ring, Randy Orton is back and he's not happy that he has to share his return with Chris Jericho and his so-called Highlight Reel. Orton is now a member of Smackdown, and it looks like he wants a piece of Brock Lesnar as he claims that he'll take the beast to Viperville with "no enhancement needed," as the irony double-dips with this reference to Brock's recent failed UFC drug test.
Jericho of course, runs his mouth a little too much and gets an RKO from Orton as this segment ends to make way for the Battleground main event.
WWE Champion Dean Ambrose defeated Roman Reigns vs. Seth Rollins (Triple Threat Match)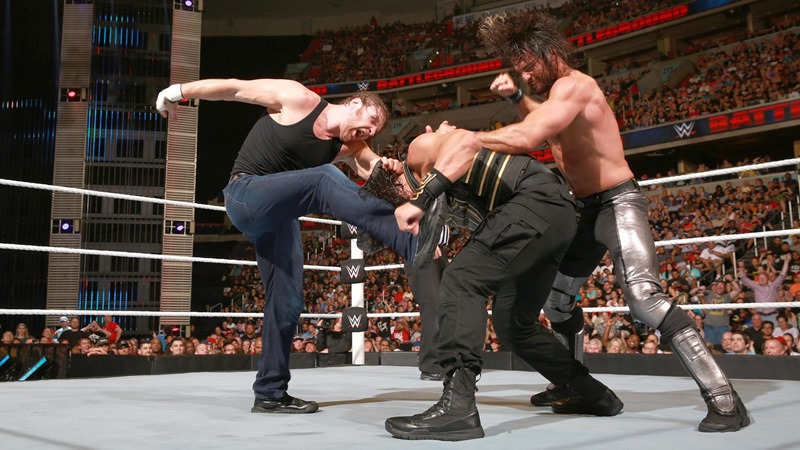 And we're on! Dean Ambrose, Roman Reigns and Seth Rollins for the WWE Championship, with both Smackdown and RAW commissioners present with their general managers for this bout! Reigns started nailing Rollins with some blows, while Ambrose attempted to end the match quickly with a sneaky pin. Reigns and Ambrose, trading blows and going back and forth. Samoan drops! Knees to the face! SO MANY MOVES!
The match went on and on with the intensity dialled up, claiming an innocent announcers table in the process as Rollins and Ambrose powerbombed Reigns through it. Reigns attempted to end the match with a Superman punch to Ambrose that sent him flying, but got caught with a Pedigree from Rollins that earned a two-count. Rollins got countered with a Spear and another Superman Punch from Reigns, leaving Roman open to Dirty Deeds from Ambrose and a clean pin at Battleground.
Your winner and still WWE Champion, Dean Ambrose! And that was Battleground!
Last Updated: July 25, 2016