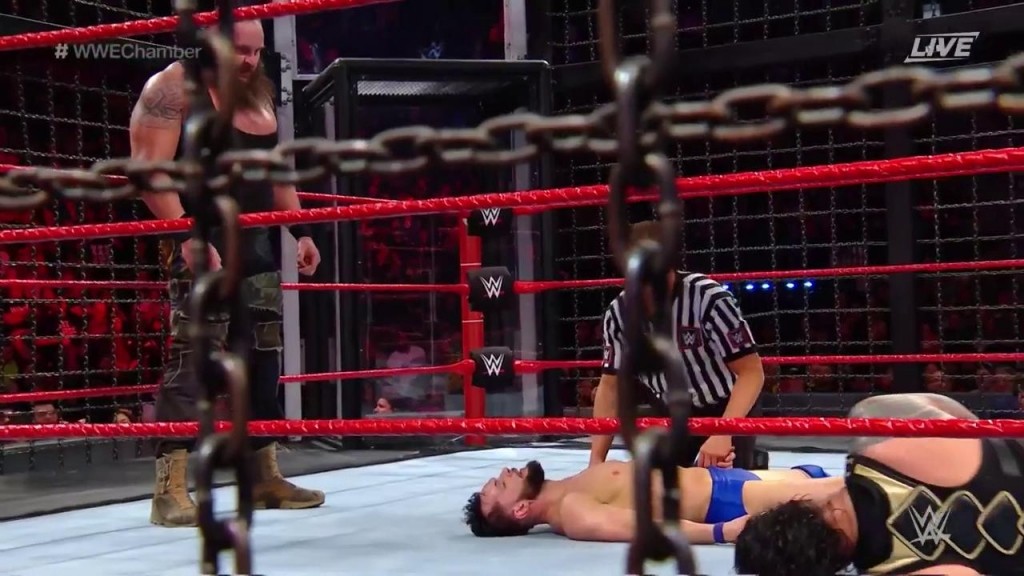 WWE Elimination Chamber took place from the T Mobile Arena in Las Vegas, Nevada. Here's all the action that went down last night.
Luke Gallows and Karl Anderson def. The Miztourage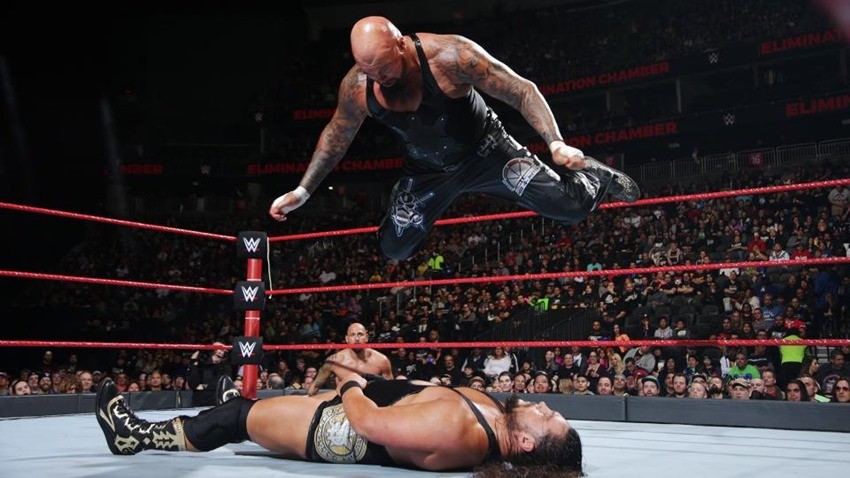 In a quick kick-off match, it was the Good Brothers facing the followers of the A-Lister as Luke Gallows and Karl Anderson dialled up some pain for Bo Dallas and Curtis Axel. Despite some solid teamwork that left Gallows and Anderson constantly facing two-on-one odds, the Balor Club members managed to pull a win out when they trapped Axel in a Magic Killer.
Raw Women's Champion Alexa Bliss won the first-ever Women's Elimination Chamber Match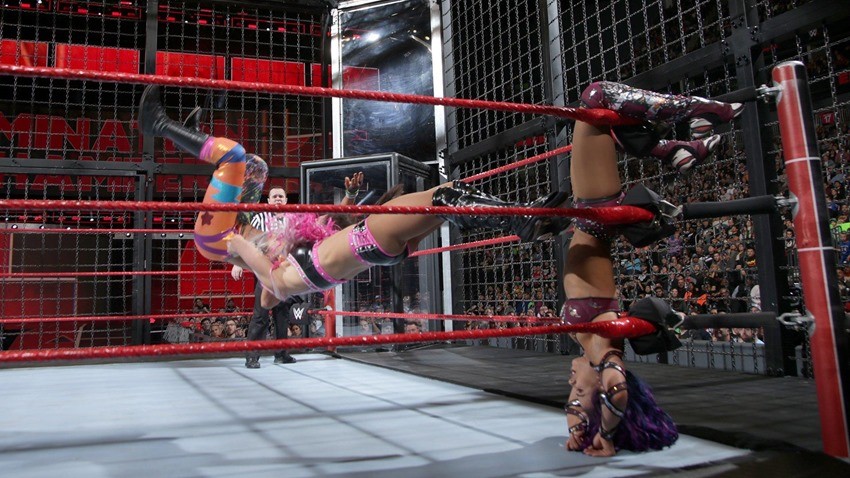 Stuck inside a cage of hungry challengers, the odds looked stacked against RAW Women's Champion Alexa Bliss. Well ignorance may truly be Bliss, as the champ managed to not only secure her title but also bragging rights as the winner of the first ever women's Elimination Chamber match thanks to luck favouring her and making Bliss enter the cage last.
The bout started with Bayley and Sonya DeVille slugging it out, with Sasha Banks and Mandy Rose entering the fray eventually. Banks would earn the first elimination of the night by removing Rose from the match, while Mickie James would enter and eliminate DeVille. Banks and Bayley joined forces to chuck James out of the match, leaving Bliss to face the impromptu tag team on her own.
Attempting to run from the duo and climbing atop the cell, Banks and Bayley turned their attentions towards each other in a mutual game of backstabbing, with Bliss capturing the doctor of huganomics in a quick pin. With just Banks left in the ring, Bliss managed to capitilise on some risky in-ring moves and catch the boss in a match-ending top-rope DDT for the win.
Raw Tag Team Champions Cesaro and Sheamus def. Titus Worldwide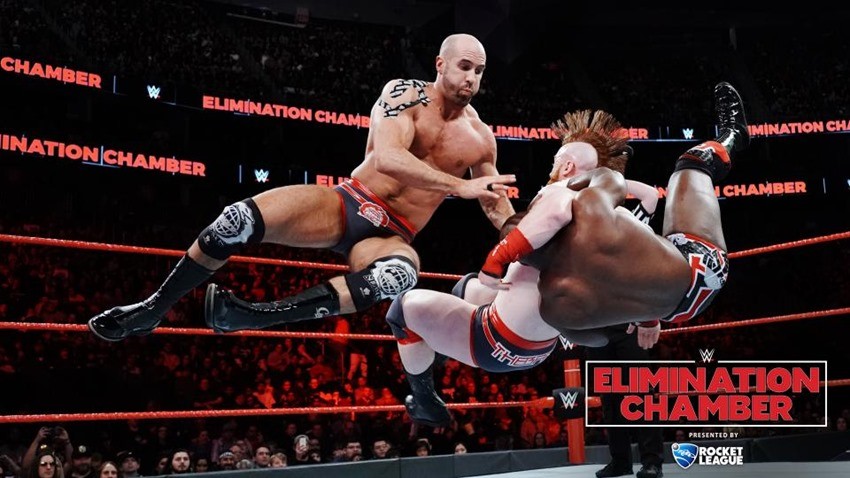 Titus Worldwide may have secured some huge victories over The Bar, but the tag team gold dreams of Titus O'Neil and Apollo Crews proved to be no match for the sneaky loopholes of Sheamus and Cesaro when they executed their springboard White Noise combo on Crews to retain their titles.
Asuka def. Nia Jax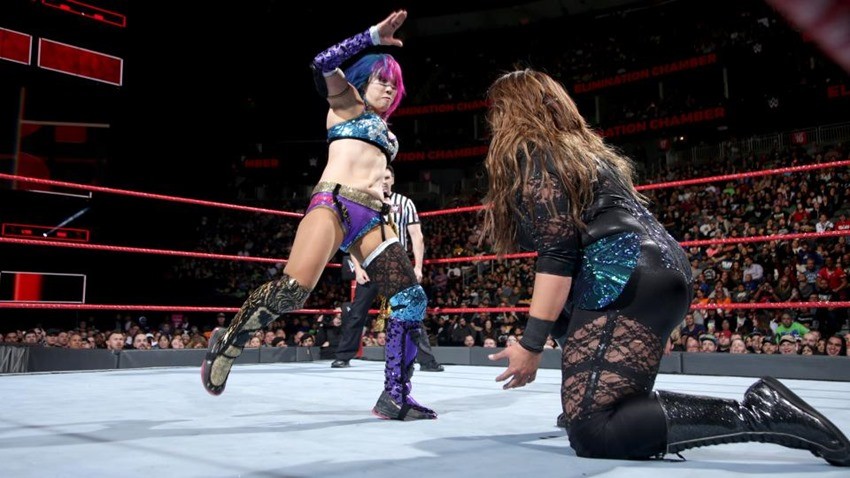 Move over Undertaker, there's a new streak in town. Asuka's battle against Nia Jax looked to be entirely one-sided, as the Irresistible Force seemed to always be one step ahead of the Empress of Tomorrow. Undaunted, Asuka fought back with every submission in her book to drain Jax of her power. In a last-ditch effort, Asuka managed to reverse a powerbomb into an almighty pin, trapping Jax for the three-count and retaining her streak.
Next stop, Wrestlemania as Asuka still has to pick which champion she wants to face. It's safe to say, that whoever faces Asuka won't be ready for her.
Ronda Rousey's Contract Signing turned into chaos as she took out Triple H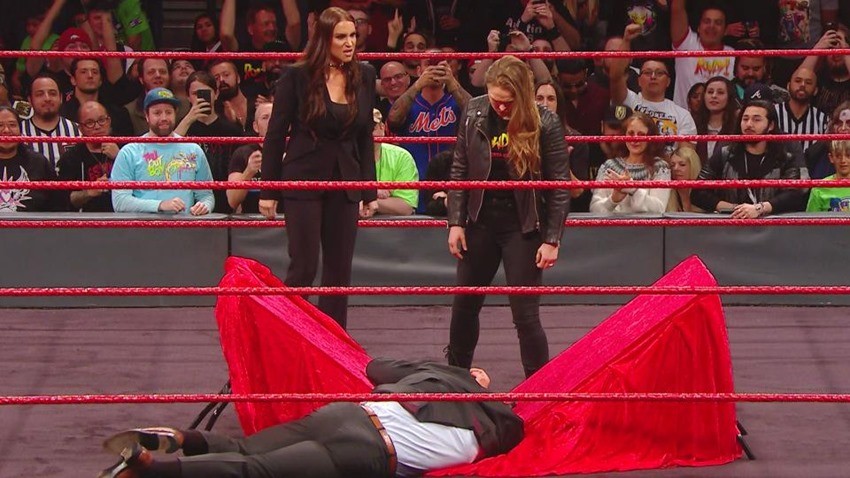 It's official! MMA superstar Ronda Rousey will soon compete for the WWE. It's also double-official, that you don't mess with Rousey, as she decided to end a confrontation with Triple H by slamming him through a table.
"Woken" Matt Hardy def. Bray Wyatt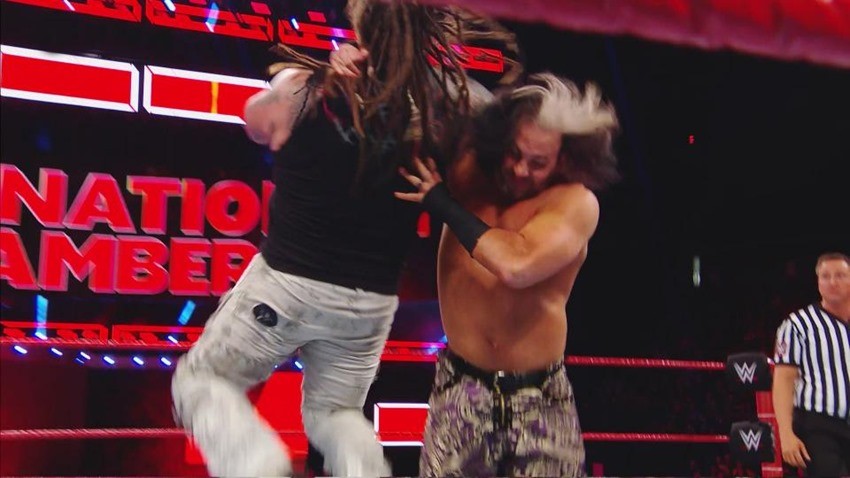 Wonderful! Woken Matt Hardy's war against Bray Wyatt reached the final battlefield last night, as the Eater of Souls was finally vanquished by the woken warrior. In a battle of that was both physically and mentally lethal, Hardy saw through the parlour tricks of Wyatt and eventually deleted him with a Twist of Fate that took the nemesis out of action.
Seven men, one goal: To be the RAW superstar who finally succeeds in snatching the WWE Universal Championship away from Brock Lesnar at Wrestlemania. In a pitched battle, RAW's top contenders all collided in the Elimination Chamber as The Miz, Seth Rollins and Finn Balor kicked off the match. All fired up, Rollins quickly demolished The Miz and Balor with some brutal offense.
With the competition damaged just in time for John Cena to enter the ring, the trash-talking between the two quickly got physical, as a fatal fourway broke out and eventually saw both Cena and Rollins execute perfect Superplexes from the top of opposing pods. Roman Reigns would enter next, running riot over the field and scoring some big knocks until Braun Strowman was buzzed into the cage.
Brutally annihilating everyone in his path, Strowman gave The Miz a taste of elimination, forcing Reigns, Rollins, Balor and Cena to all gang up on Strowman and deliver a massive combined powerbomb that left the ring shaking. Down but not out, Strowman then felt the full effects of an AA from Cena, a Spear from Reigns, a Curb Stomp from Rollins and a Coup de Grace from Balor before he sneakily rolled out of the way.
With Strowman out of the way, Elias was in the ring next, to mixed results. Anyway, eliminations started piling up at this point. Strowman returned to pin Elias, caught Cena in a Running Powerslam and eliminated the Cenation Leader. Balor would also suffer the same fate, with Strowman upping his elimination count to four.
Did I say four? I meant five. Five eliminations from Strowman, as he eventually caught Rollins in his signature finisher, removing the Kingslayer from the picture. With just Reigns and Strowman left in the ring, the Big Dog had to pull everything out of his playbook to secure victory. Superman punches, Spears and more pain followed, with Reigns eventually toppling the Gift of Destruction and surviving the night to be the last man standing in the Elimination Chamber.
Last Updated: February 26, 2018