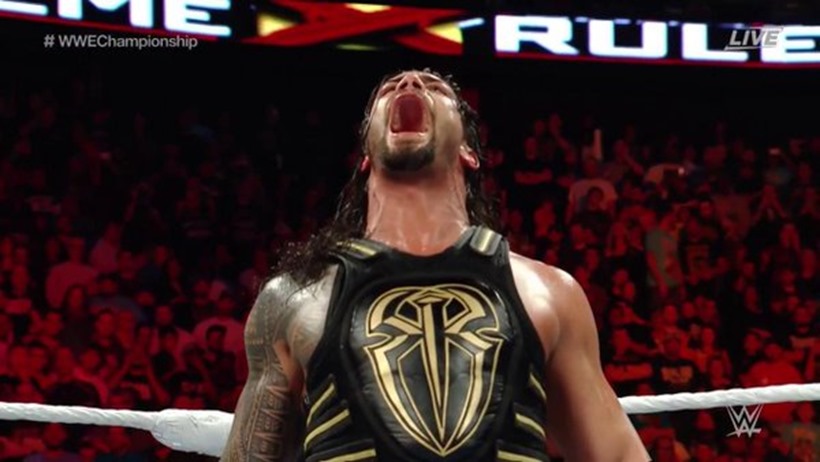 The latest WWE Pay Per View, Extreme Rules, took place at the Prudential Center in Newark, New Jersey. Featuring titles on the line with rules more extreme than a box full of GoPro cameras, here's who walked away with wins last night.
Baron Corbin defeats Dolph Ziggler in a No Disqualification match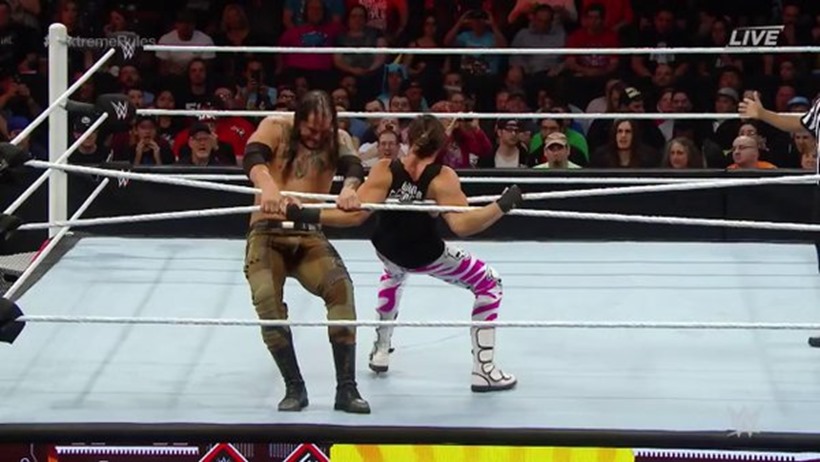 This match went outside the ring pretty quickly as Corbin took the initiative and started beating down on Ziggler. Ziggler would stage a comeback however, hitting a Stinger Splash in the corner and picking up a near-fall. Corbin would rebound however, eventually going for the powerbomb that Ziggler countered into a tornado DDT from the turnbuckle with a Fameasser for good measure. Corbin would pick up the win however, as he used a combo of a low-blow with an End of Days finisher to get the pinfall.
Karl Anderson and Luke Gallows defeated The Usos in a Tornado Tag Team match
All four men were in the ring for this bout, operating under Tornado Tag Team rules. The action quickly went outside as The Usos and the Bullet Club nailed each other with various signature moves, the ring bell and steel chairs. Jey Uso would eventually miss a splash however, allowing the Bullet Club to hit the Magic Killer finisher and get the win at Extreme Rules.
Rusev defeated United States Champion Kalisto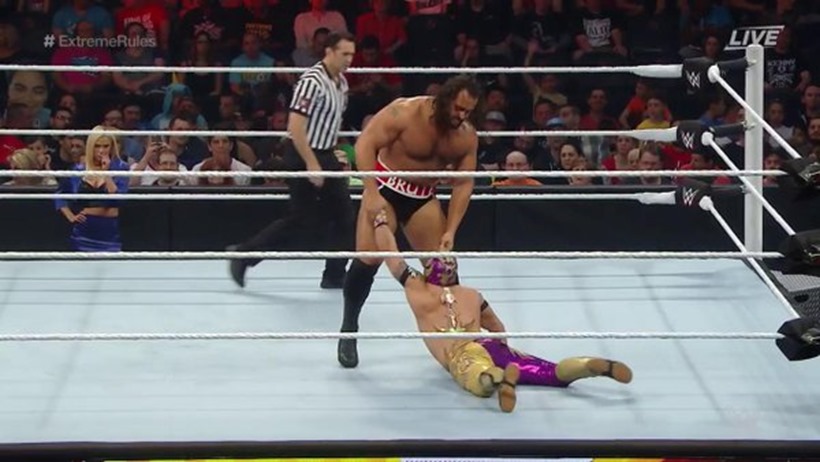 Your usual match where the action consisted of ground 'n pound tactics peppered with some high-flying moves. Kalisto brought his arsenal of Hurricanranas and top-rope assaults to the mat, but Rusev claimed victory with a sleeper hold that knocked Kalisto out and removed the United States Championship belt from his waist.
WWE Tag team Champs The New Day defeated The Vaudevillains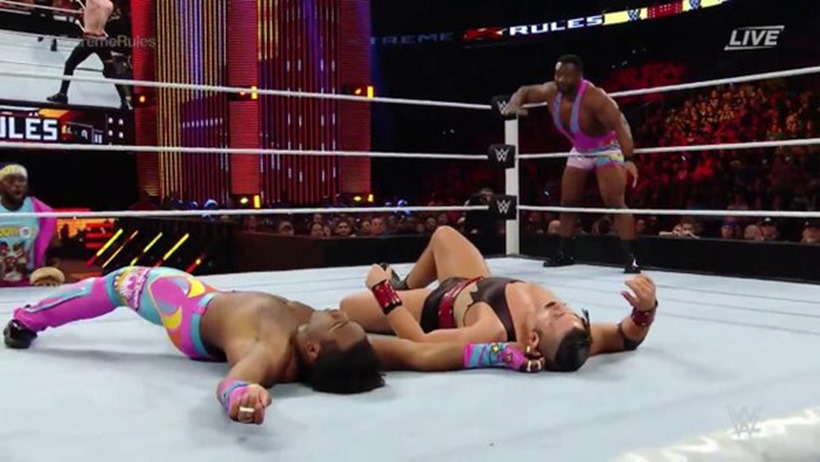 Big E and Xavier Woods represented the New Day as they went up against the cheesy Vaudevillains. While the Vaudevillains had the early momentum, Big E would slap palms and get a hot tag as he pulled off his signature belly to belly suplexes, going outside and spearing Aiden English. The ref's back was turned at one point however, which the New Day capitilised on as Kofi Kingston landed a big kick to the head of Gotch which Xavier Woods followed up on with a running knee. 1,2,3 the New Day win at Extreme Rules.
Intercontinental Champion The Miz defeated Kevin Owens, Cesaro and Sami Zayn in a Fatal Fourway match
Easily one of the best matches of the night, The Miz, Cesaro, Kevin Owens and Sami Zayn put on another classic. Hurricanranas off the top rope, suicide dives, spinning heel kicks and a double-team superplex that left the ring shaking. Every man in this fata fourway got a chance to shine and pop a finisher, but it was The Miz who retained his Intercontinental championship at Extreme Rules when he stole a pin on Cesaro.
Dean Ambrose defeated Chris Jericho in an Asylum match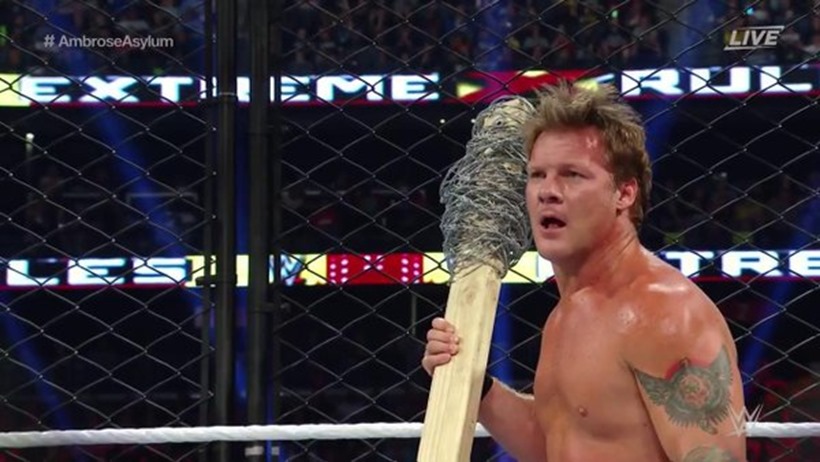 And then there was this brutal match. Jericho played peak heel from the moment he appeared, as Ambrose started pummelling on Y2J after the asylum door was closed. Both men made good use of the cage, throwing each other into it and using every weapon available. Ambrose made good use of a mop and nunchucks, while Jericho swung and missed with a barbed bat.
It was a ridiculously energetic match, that ended with Ambrose slamming Jericho into a pile of thumbtacks and hitting Dirty Deeds to get the win at the most extreme match of Extreme Rules. JUSTICE FOR MITCH!
WWE Women's Champion Charlotte vs. Natalya in a Submission match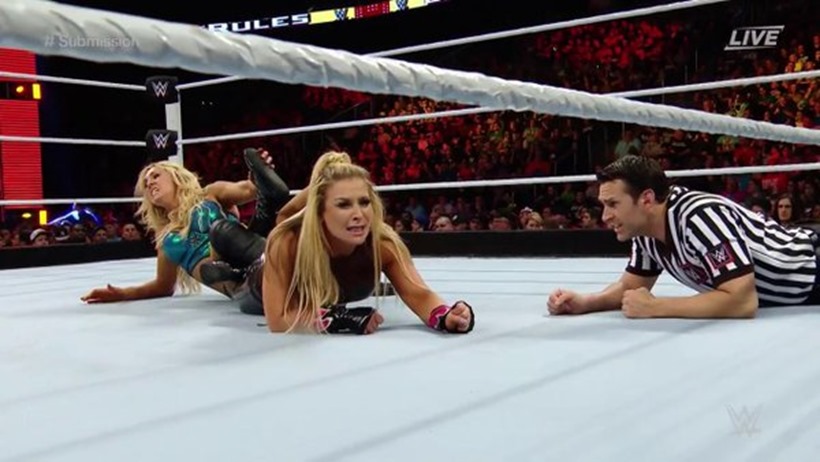 Natalya had control at first as she locked in a surfboard hold, but Charlotte would work her way out and come back with some solid offense. Ric Flair, who was banned from ringside, had his music played at one point, as Dana Brooke appeared dressed as the Nature Boy. And that's all the distraction that Charlotte needed, as she used this trick to lock Natalya in the Figure Four and win the Extreme Rules submission match.
WWE World Heavyweight Champion Roman Reigns defeated AJ Styles in an Extreme Rules match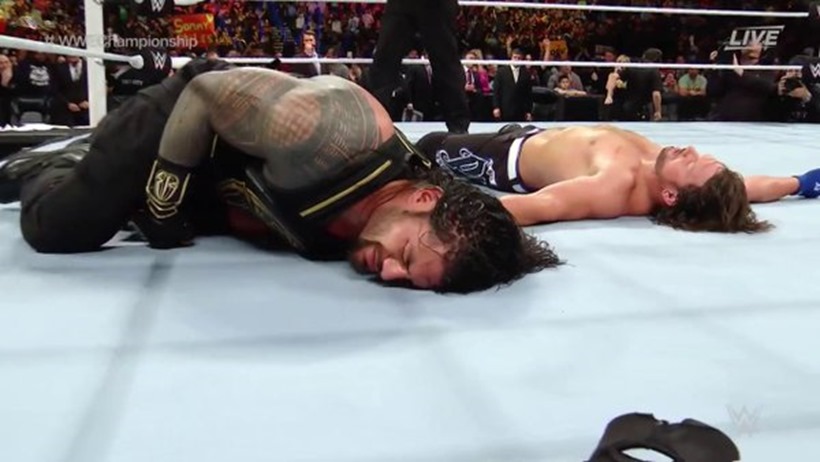 The New Jersey crowd was definitely not on the side of Reigns at Extreme Rules, as the chants grew louder and louder. Anyway, Reigns and AJ went at it, using the lack of rules to their advantage. Steel chairs, outside brawls and a clobbering through the audience as the two went at it. Lots of great moments here as the action was turned up to 11 and finishers were thrown out like there was no tomorrow.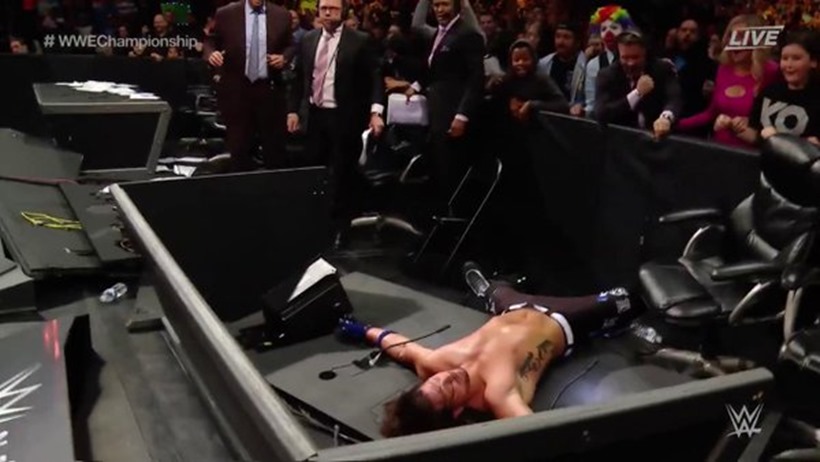 The Usos and the Bullet Club would of course make an appearance, breaking up pins and laying out the competitors. Reigns would triumph yet again however, countering the Phenomenal Forearm and spearing Styles in mid-air to retain his championship.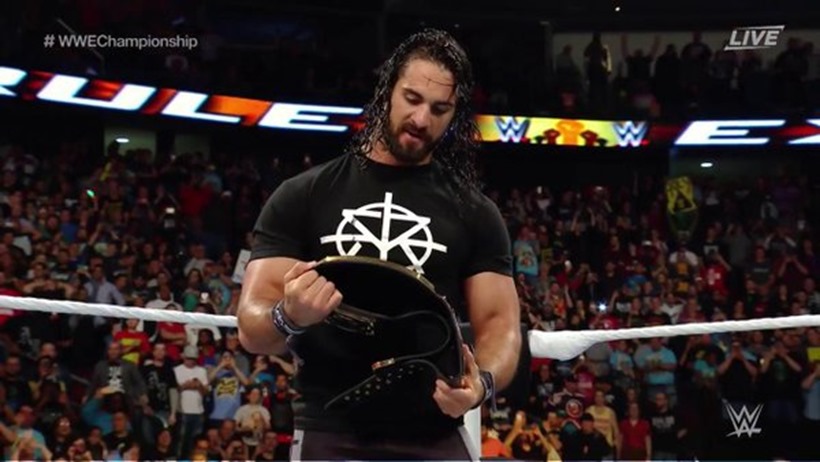 And then everything changed, as Seth Rollins reappeared after having been out of action for months, laying out Reigns and standing tall to a HUGE pop from the audience as Extreme Rules ended.
Last Updated: May 23, 2016