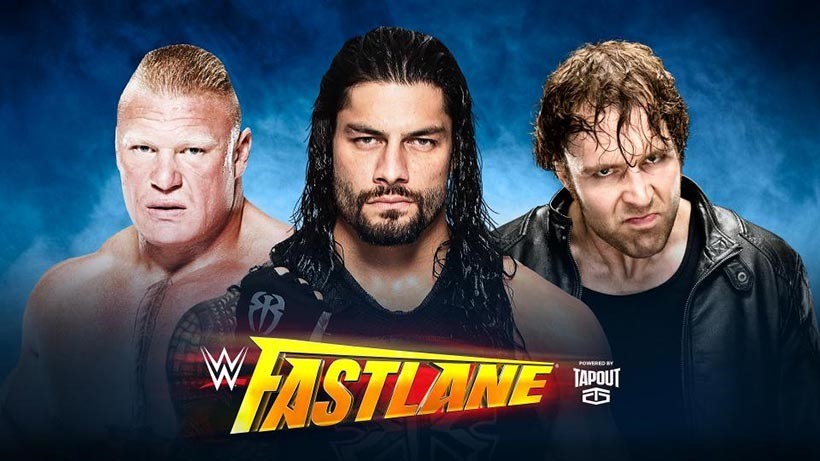 Massive tag teams, trombones on talk shows and Goldust being…Goldust. Yep, it was time for some WWE action with the latest pay-per view, Fastlane. Taking place at the Quicken Loans Arena in Cleveland, Ohio, Fastlane was home to a ton of champions and a crowd of 14 446 fans who came for blood. Here's what went down just a few short hours ago. Spoilers ahead.

Roman Reigns defeats Brock Lesnar and Dean Ambrose
Is there any one person that the beast Brock Lesnar can't defeat? Probably not, but even the master of the F5 would have his hands full dealing with two other contenders for a spot on the Wrestlemania card. Lesnar wasted no time once the bell rang, utterly demolishing both Dean Ambrose and Roman Reigns with his entire arsenal of slams, locks and a guided tour of Suplex City.
It wasn't until the former Shield members joined forces that they could slow down Lesnar's momentum, bombing him through the Spanish announce table. From there, the match was up in the air. Reigns took a heavy clothesline head-on, Ambrose felt the power of a Superman punch and Lesnar would recover from the table slam to re-enter the ring and suplex both Reigns and Ambrose at the same time.
It all came down to a steel chair and a Spear however, with Reigns pinning Ambrose for the 1-2-3 and winning a championship match with Triple H at Wrestlemania 32. Now get behind Roman Reigns dammit. You're confusing Vince McMahon, who has no idea why people prefer scraggly vegetarians with charisma over robotic titan cousins of the Rock.
The New Day appeared on 'The Cutting Edge Peep Show' and everything was just fine*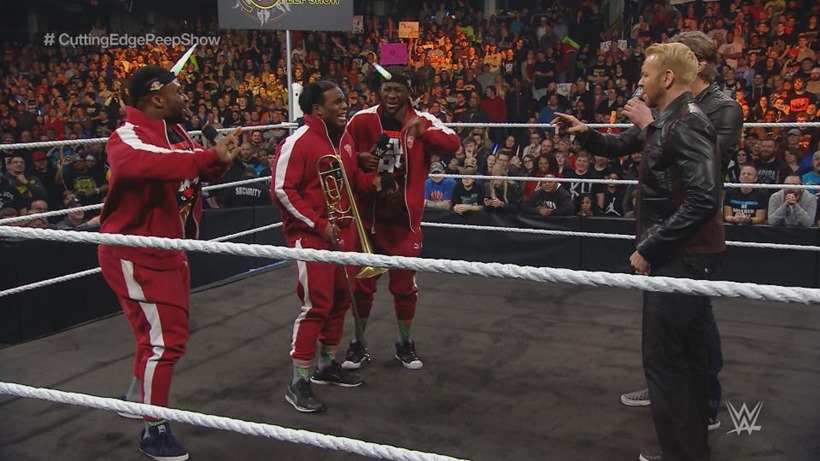 In absolutely shocking news, the combination of two egocentric former WWE superstars and a crowd-favourite team of performers who are currently embroiled in a feud with the League of Nations, was interrupted by a very angry stable of Sheamus, Rusev, Alberto Del Rio and Wade Barrett. Absolutely shocking stuff.
*All lies
Curtis Axel defeats R-Truth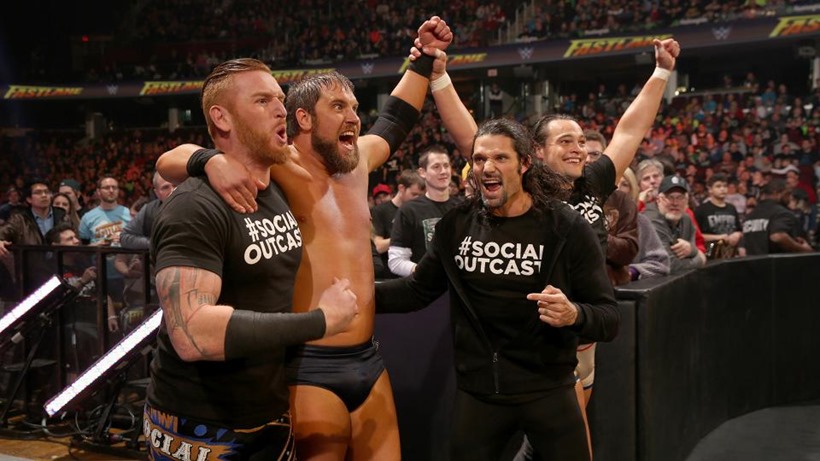 Look, Goldust was there, and it was weird. Curtis Axel won, and I still have no idea just what the hell actually happened.
AJ Styles defeats Chris Jericho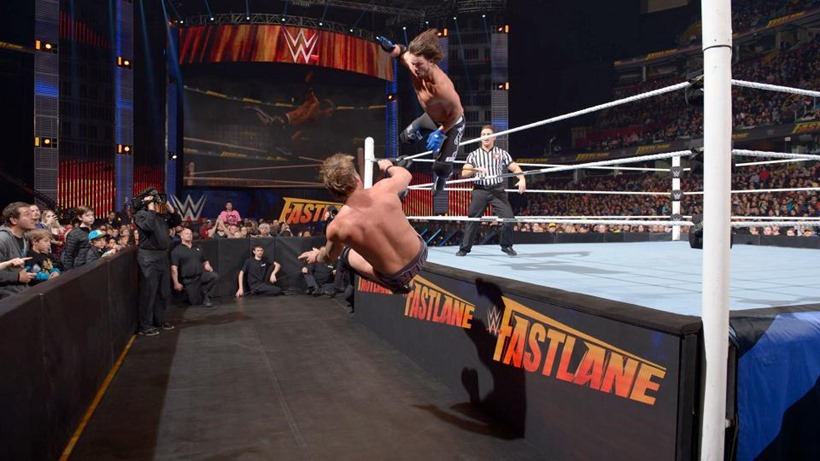 Jericho and AJ Styles seemed evenly matched when their match began. AJ and Y2J would trade holds and locks in the usual foreplay build-up to grander moves, and the crowd was loving it. An early attempt at the Walls of Jericho resulted in a Hurricanrana and a knee-drop from Styles that eanred him a quick two-count, before Jericho bounced back with a back body drop that sent Styles outside of the ring.
The two would eventually finish their match, with Styles striking Jericho down for the pin and a solid big win in the WWE.
Divas Champion Charlotte defeats Brie Bella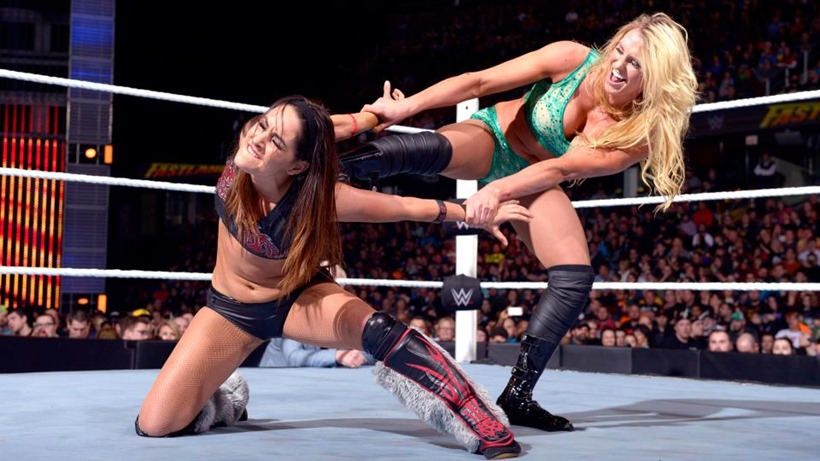 Ric Flair's daughter was certainly the dirtiest Diva in the ring last night, as she went to work on Brie Bella. The momentum would eventually shift when Brie began landing kicks to Charlotte, with the two trading submission locks for the Divas championship. Charlotte got the upper hand however, with yet another Figure 8 leglock that sealed the deal on victory.
Ryback, Big Show & Kane defeat Braun Strowman, Luke Harper and Erick Rowan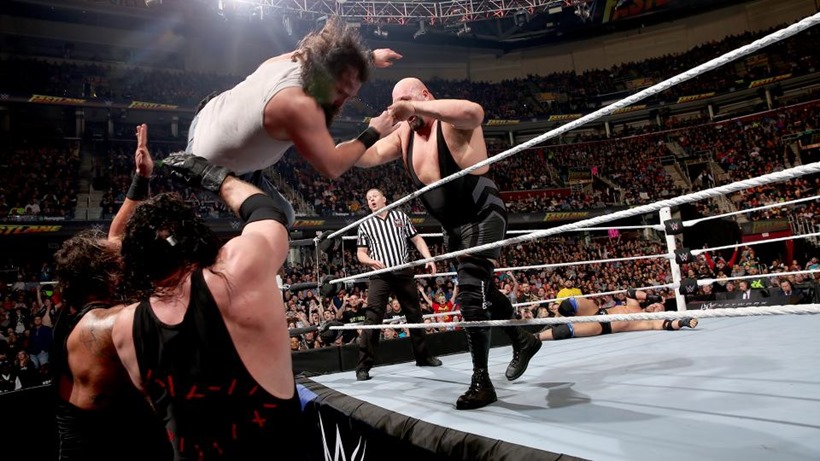 Ryback would run riot against the Wyatt family before tagging in the Big Show, but an early elbow from Erick Rowan would see the match momentum shift away from the biggest triple-threat tag team line-up in WWE history. Brawling outside the ring and back, Ryback, Big Show and Kane were throwing powerslams and chokeslams at anything that resembled inbreeding and scruffy beards until the match eventually ended with Ryback hitting Shellshocked on a distracted Luke Harper while his team covered his back.
Intercontinental Champion Kevin Owens defeats Dolph Ziggler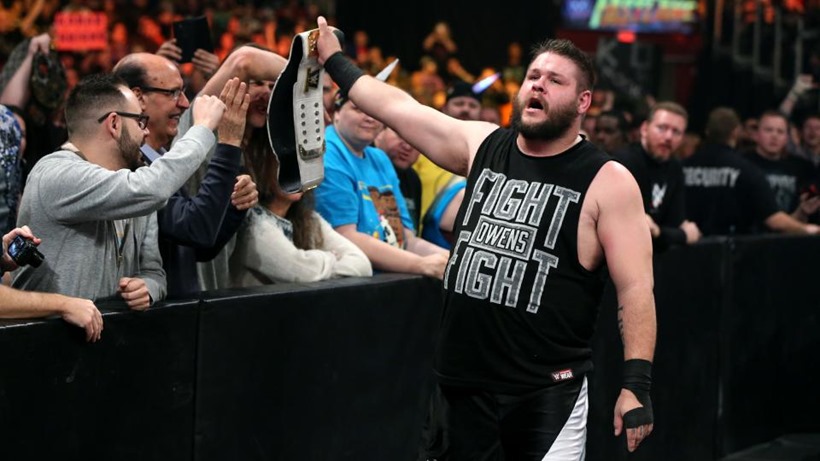 This match was anyone's guess. Ziggler and Owens threw everything they had at one another, from big splashes to neckbreakers that resulted in some tantalisingly close two-counts. A match that would eventually go outside the ring, Owens' attempt to powerbomb Ziggler on the concrete would result in a hurricanrana on the steel steps for the KO champ. Back in the ring, the Intercontinental match would eventually end with Ziggler missing Sweet Chin Music and finding himself on the wrong side of a pop-up powerbomb from Owens. KO.
Sasha Banks and Becky Lynch defeats Naomi and Tamina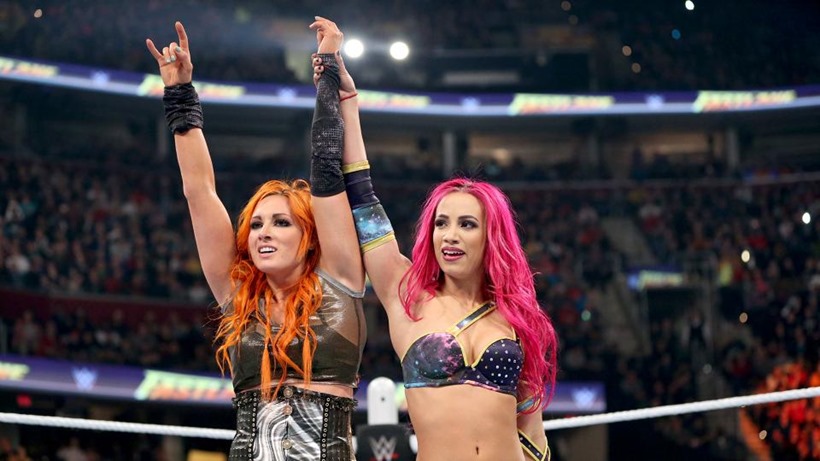 Kicking off Fastlane with some Diva tag-team action, Sasha Banks and Becky Lynch eventually put aside their differences to work together long enough to send Naomi and Tamina packing with a combination submission. Four Divas, two tapouts and Team BAD was done for the night.
United States Champion Kalisto defeats Alberto Del Rio (2-out-of-3 Falls Match)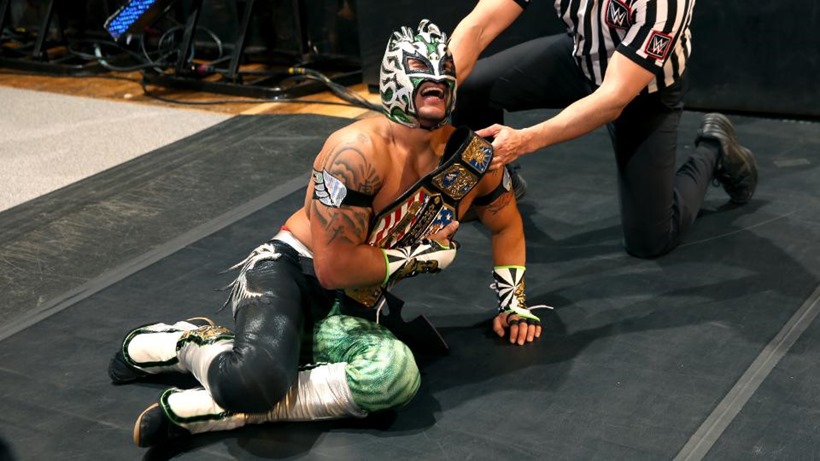 This match wasn't just going to be constrained to the ring. Taking their fight all over the arena, Alberto Del Rio and Kalisto went for the kill as soon as the bell rang, but it was Kalisto who earned the first pinfall. Unfortunately, said pin came from a disqualification thanks to Del Rio using a steel chair to inflict some quick damage, allowing the Mexican titan to quickly even the score on the battered luchadore.
Kalisto would eventually bounce back however, narrowly avoiding Del Rio's trademark stomp and rolling him up for a quick count of three that would award him with the United States championship.
Last Updated: February 22, 2016