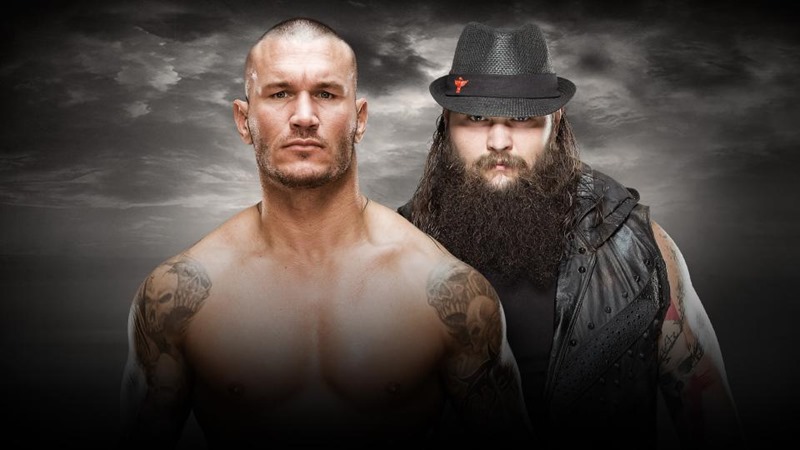 I don't know about you guys, but these recent brand-exclusive WWE pay-per-views have actually been…pretty bloody fantastic lately. Smaller match line-ups no doubt, but with more focused bouts and some truly terrific showcases of the talents of the greatest sports entertainers around. This Sunday it's time for Smackdown to shine once again, as they'll be spearheading the No Mercy PPV. Here's the card for all the matches that'll be taking place.
WWE World Champion AJ Styles vs. Dean Ambrose vs. John Cena
Randy Orton vs. Bray Wyatt
Intercontinental Champion The Miz vs. Dolph Ziggler (If Ziggler loses, he must retire)
SmackDown Tag Team Champions Heath Slater and Rhyno vs. The Usos
SmackDown Women's Champion Becky Lynch vs. Alexa Bliss
Nikki Bella vs. Carmella
Now No Mercy has been around for quite a while already. The very first No Mercy was held in 1999 in Manchester, England, and featured a main event of Stone Cold Steve Austin, the Undertaker and Triple H in an Anything Goes match for the then WWF Championship. And it was beautiful chaos. Utterly, splendiferous carnage.
The last time No Mercy was seen however, was all the way back in 2008 before it was retired for a few years. But between 1999 and 2008? Man, that PPV lived up to its name. Who could forget Brock Lesnar cementing his legacy in a brutal Biker Chain match against the Undertaker at the 2003 No Mercy that saw the Beast Incarnate rack up a momentous second win over the deadman after a previous No Mercy encounter that was decided in a Hell in a Cell match.
Or the late Eddie Guerrero taking Batista to the very edge in the 2005 No Mercy main event as the two clashed for the World Heavyweight title. Jeffy Hardy versus Triple H at No Mercy 2008 was a tense match-up of near-falls and top-rope action, while Shawn Michaels and Chris Jericho put on a ladder match for the ages in 2008 as the World Heavyweight title hung in the balance.
Will No Mercy 2016 produce a match that'll be hailed as one of the best of 2016? I certainly hope so, especially with a card that includes the likes of Dolph Ziggler, Dean Ambrose and Bray Wyatt.
Last Updated: October 7, 2016