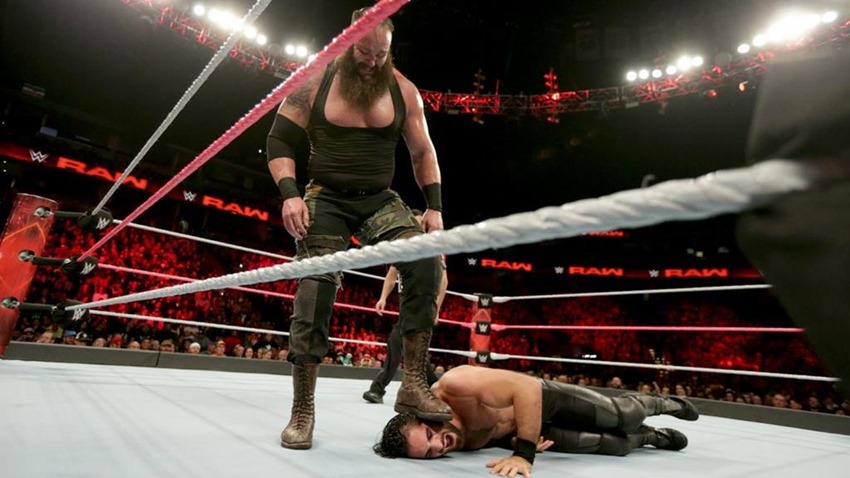 WWE Monday Night RAW took place from the Pepsi Center in Denver, Colorado. Here's all the action that went down.
Braun Strowman def. Raw Tag Team Champion Seth Rollins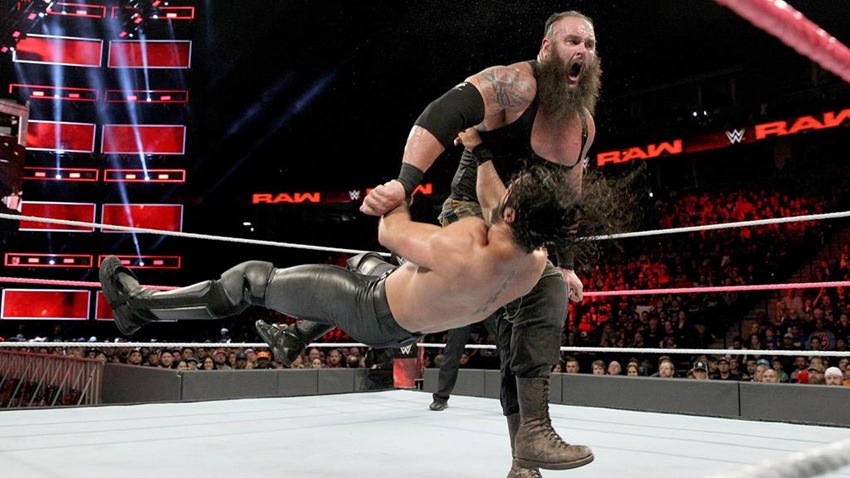 If Seth Rollins was looking to start Monday Night RAW with the mother of all challenges, then he got all that and then some when he tangled with Braun Strowman. Making good on his promise to face the monster amongst men, Rollins sound found himself overpowered and subjected to a running powerslam. A three-count followed soon after, but Strowman was just getting started as he inflicted some post-match pain on the Kingslayer.
Fellow tag team champ Dean Ambrose rushed the ring to lend a hand, but also quickly fell victim to Strowman's strength. Could the night get any worse for the champs? Yes, yes it could as Cesaro and Sheamus arrived to apply a Brogue Kick and Neutralizer to the pair.
Elias def. Titus O'Neil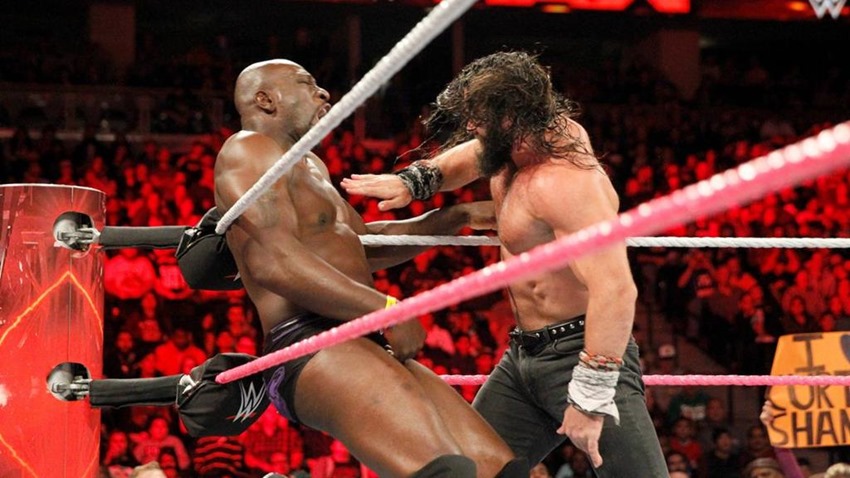 Titus Worldwide failed to put Elias down for the count for a second week in a row, as ringside altercations between O'Neil and Apollo Crews helped the sinister songsmith lock in a Drift Away for a quick victory. Exit stage left for the Crews and O'Neil partnership?
Mickie James def. Nia Jax via Disqualification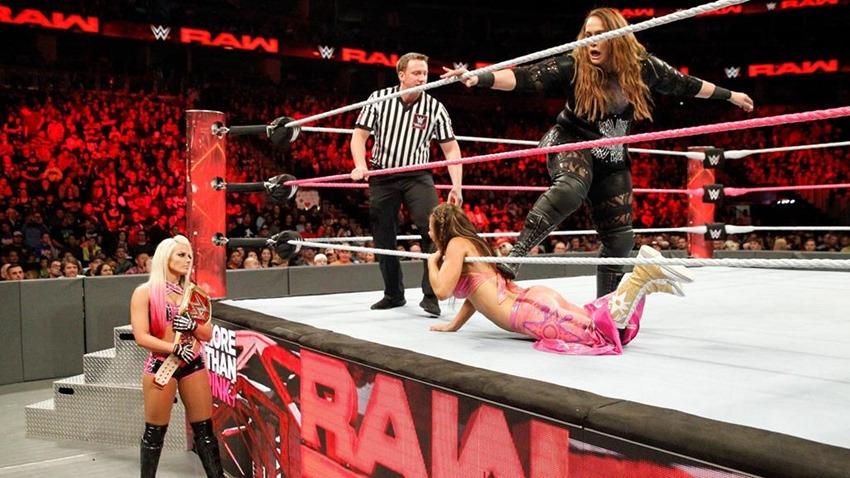 While RAW Women's champion Alexa Bliss might need eyes in the back of her head as Mickie James zones in on her and her title, as James got some payback against her nemesis when she tangled with Nia Jax. Credit where credit is due, as James put on a hell of a resistance against Jax, surviving long enough to land a Tornado DDT from the ropes.
Little Miss Bliss decided to break up the pinfall attempt, earning James a DQ victory as she scored a Mick-Kick on Bliss in the ensuing chaos. Looks like that match for the RAW Women's championship is going to heat up between the two at WWE TLC.
Luke Gallows and Karl Anderson def. Matt Hardy and Jason Jordan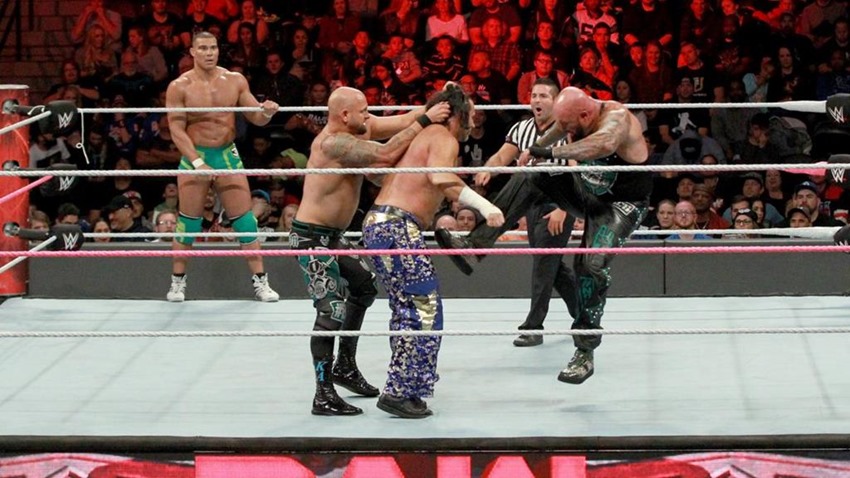 The unlikeliest of teams, Matt Hardy and Jason Jordan have so far proven themselves a force to be reckoned with in the ring. Teaming up again last night to face the good brothers of Karl Anderson and Luke Gallows after some tense words were exchanged backstage, the match became a war of attrition as Gallows and Anderson took turns wearing down Jordan in the corner.
Hardy eventually got a tag in, but the offense of the opposition was too much for the impromptu team as a Magic Killer soon found its mark on the damaged Matt.
Roman Reigns def. Intercontinental Champion The Miz via Disqualification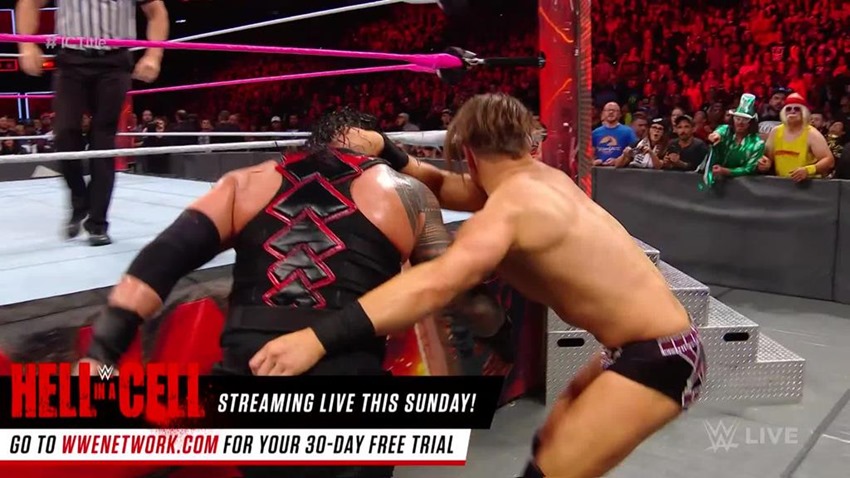 Intercontinental champion The Miz believes that he is owed respect in the ring, although said substance may be in short supply after last night's bout with Roman Reigns. Deciding to even the odds before the bell was rung, Reigns grabbed a steel chair and went to work on Bo Dallas and Curtis Axel, leaving the Miz to use every trick in his book to work his way out of the match.
An attempt at a victory via count-out was dashed when Reigns returned to the ring, although The Miz did manage to reverse a Superman Punch into a Skull-Crushing Finale. Reigns prevailed through the damage, but before he could land his signature Spear he fell victim to Cesaro and Sheamus. The Bar decided to open up a bottle of pain on the big dog, working with The Miz to nail Reigns with plenty of Finishers.
Adding extra insult to injury, the team decided to give Reigns a taste of the Shield's iconic Triple Powerbomb, leaving Reigns a broken heap in the ring.
Bray Wyatt addressed Finn Bálor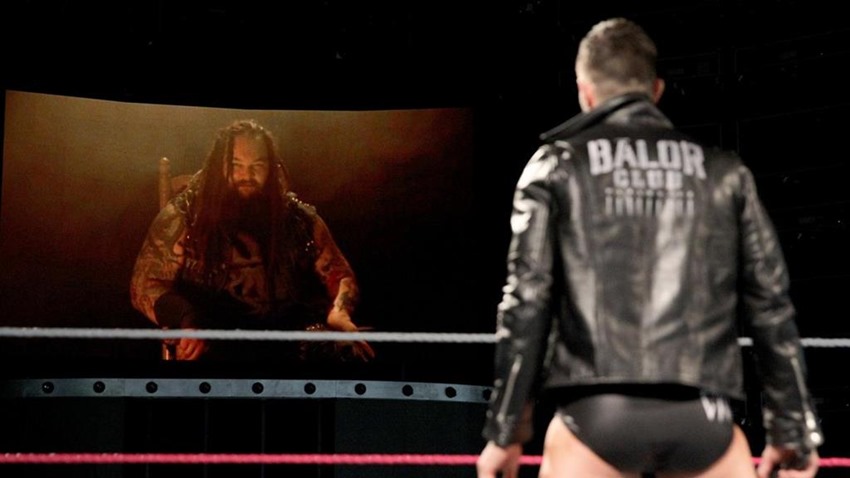 Bray Wyatt has faced both Finn Balor and his demon persona, coming up short every time. But has Finn Balor faced Wyatt's own demonic alter-ego yet? That's the message that the eater of worlds sent Balor, as he demanded to face the demon again. In return? Balor would see a new side to Wyatt, as he claimed that "Abigail is alive". "And she is dying to meet you," Wyatt said, before vanishing again in the mists of mystery.
Bayley and Sasha Banks def. Emma and Alicia Fox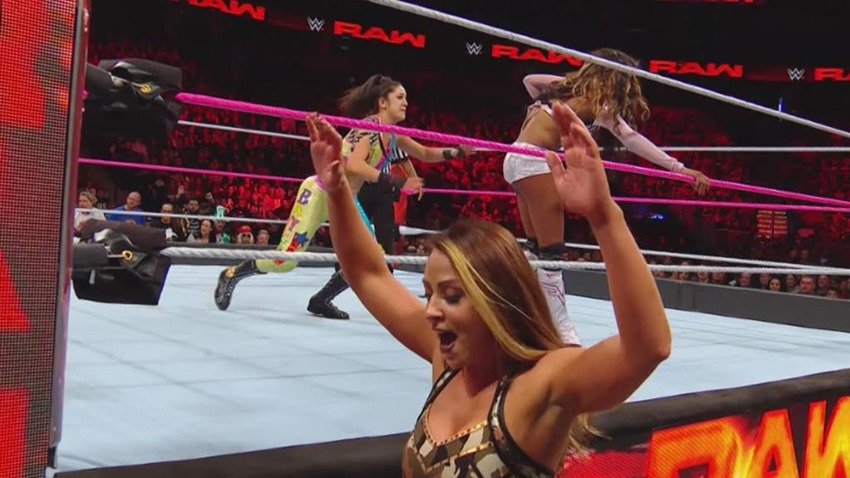 Emma's efforts to reach the top of the RAW women's division haven't exactly been successful so far, as her partnership with Nia Jax last week failed to ignite her momentum. Teaming up with Alicia Fox this week, Emma's new alliance quickly dissolved when the team of Sasha Banks and Bayley resulted in Emma ditching her partner mid-match, leaving Fox to feel the brunt of a Bayley-to-Belly finisher.
After all, it's all about Emma.
Kalisto confronted WWE Cruiserweight Champion Enzo Amore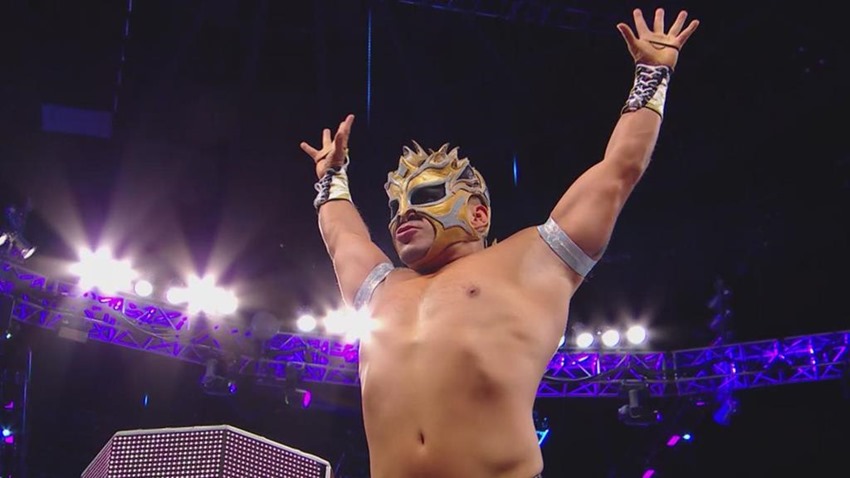 There's a new cruiserweight champion on RAW, and nobody is happy that Muscles Marinara is now wearing the belt. After every single cruiserweight decided to forfeit any chance at facing Enzo Amore for the title when they dogpiled on him in spite of his No-Contact clause, Enzo decided to hit the ring and reveal that general manager Kurt Angle had allowed a new clause in his contract: If any superstar touched him, they'd be fired.
Deciding to teach Enzo another lesson, Neville rallied the cruiserweights to the ring again. Enzo decided to run his mouth yet again, basking in his new contract until Kurt Angle decided to pop his optimism with news of a certain loophole: While the no-contact clause extended to ever current cruiserweight on the RAW roster, it didn't apply to a new superstar who had just returned to the WWE for a new run with the company: Kalisto.
It was at that point when the former United States champion decided to make an impression, laying out smacktalker Skywalker with a Salida del Sol that closed RAW for the night.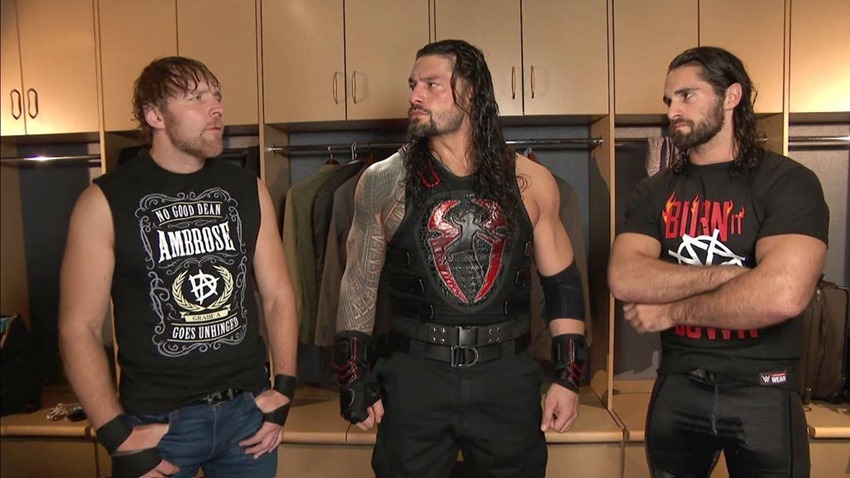 Last Updated: October 3, 2017