WWE Monday Night RAW kicked off from the FedEx Forum in Memphis, Tennessee. Here's all the action that went down.
Jeff Hardy won a Battle Royal to become The Miz's next challenger for the Intercontinental Championship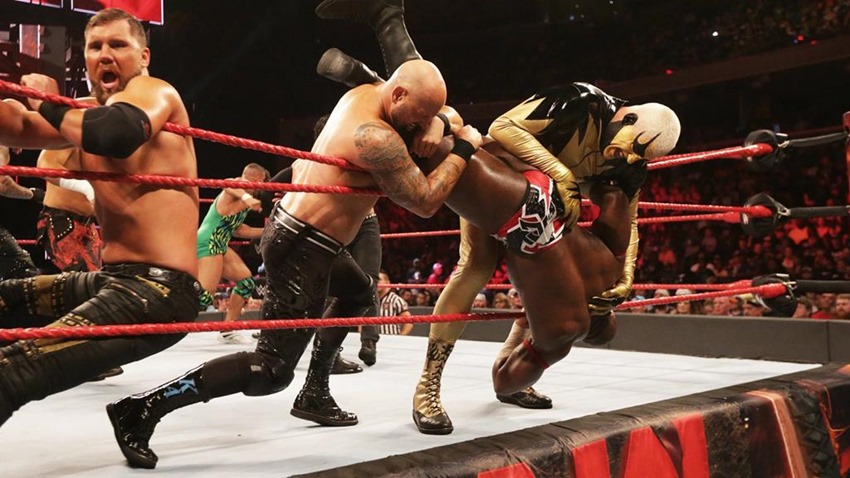 RAW kicked off last night with a Thunderdome to find a worthy challenger to The Miz and his Intercontinental championship. Many men entered, but only one could survive going over the rope in a battle royale that saw a new contender arise: Jeff Hardy. While it looked like Bray Wyatt would be a lock for the match against the Miz as Finn Balor was eliminated, Jason Jordan stepped up the plate and threw the Miztourage out of the ring.
Jordan's momentum came to a stop when the charismatic enigma eliminated him, guaranteeing Jeff Hardy a title shot at the upcoming No Mercy event.
Enzo Amore def. Noam Dar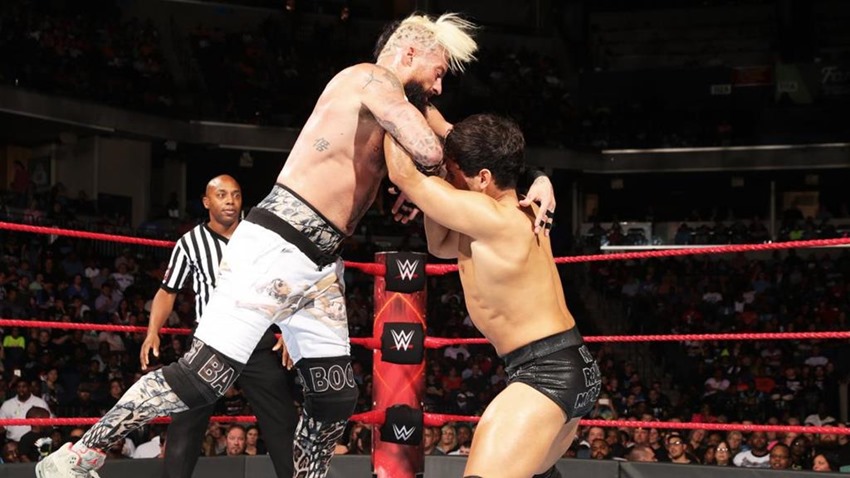 You could say that without Big Cass watching his back, Enzo Amore may have been out of his weight class in the WWE. Not so, as there happens to be a division for the loudmouth: The Cruiserweight division. Having found competition that isn't horribly one-sided, Muscles Marinara scored another win in a tight contest against against Noam Dar. Now let's see how Amore does against the King himself, Neville, as their paths will eventually cross.
Universal Champion Brock Lesnar addressed Braun Strowman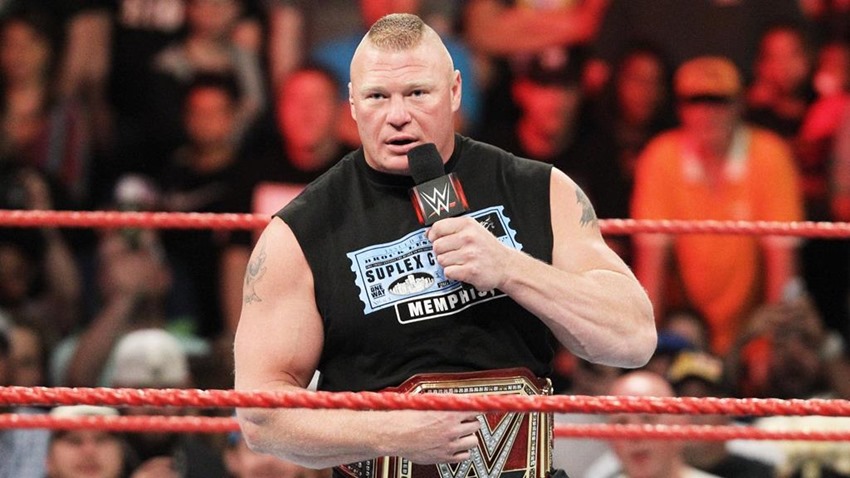 Brock Lesnar's reign as WWE Universal champion has managed to survive all manner of obstacles, but the beast incarnate may be in for his toughest match yet at No Mercy: Braun Strowman. The Gift of Destruction has been on a rampage, introducing Lesnar to some extreme punishment since Summerslam. Lesnar had three words for Strowman, as he snatched the mic away from his advocate Paul Heyman:
"Suplex City, bitch."
Cesaro def. Raw Tag Team Champion Seth Rollins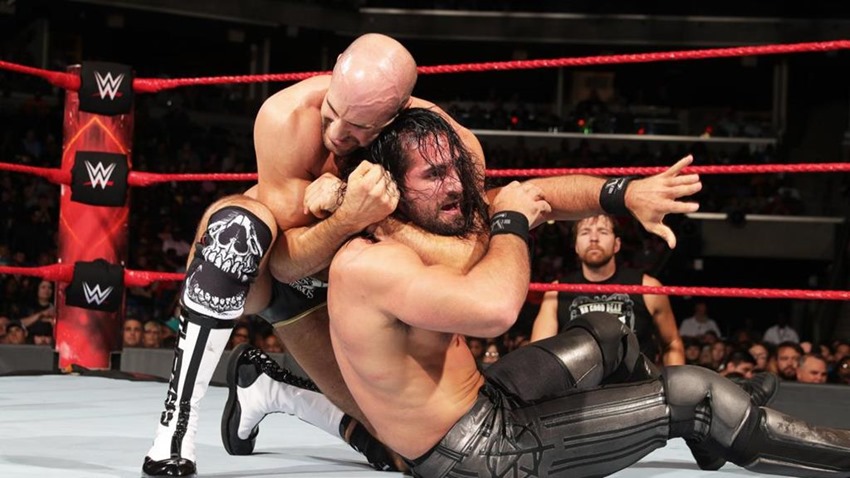 As a tag team, Seth Rollins and Dean Ambrose have proven themselves worthy of the tag team belts. But in singles competition? That was another matter entirely, as ringside shenanigans from Sheamus saw Seth Rollins fall victim to Cesaro's patented uppercut and go down for the count. Ecstatic with the win of his partner and having had enough of Dean Ambrose scrapping with him around the ring, Sheamus then decided to make the two for two as he challenged the maniac right on the spot.
Raw Tag Team Champion Dean Ambrose def. Sheamus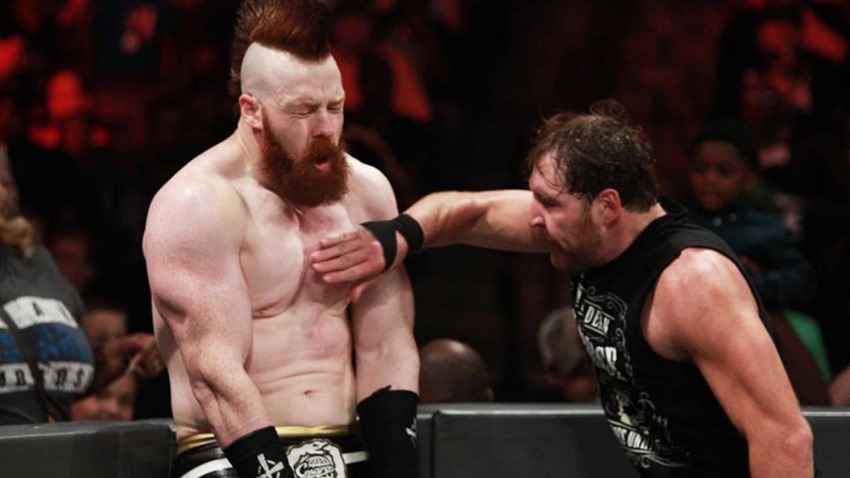 Which may not have been such a good idea. The Lunatic Fringe avenged the loss of his partner, throwing reversal after reversal at the Celtic Warrior and eventually caught him with Dirty Deeds. With a little help from Rollins along the way. Hey, fair play is fair play.
Emma def. Mickie James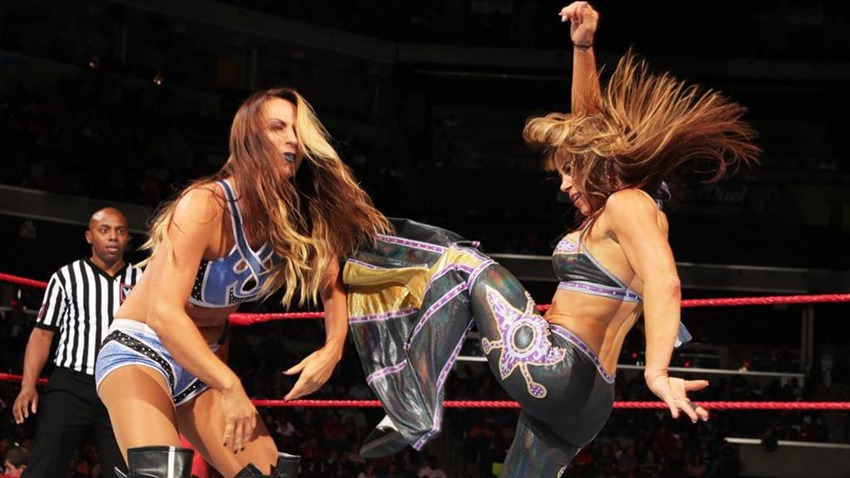 There's a high chance that Emma isn't on the Mickie James Christmas card list, what with her recent antics that came to a head lastnight on RAW. With a weird stipulation last night that saw Emma being given the chance to tell James to tweet whatever she told her to, the Australian superstar made short work of her opponent with a Sunset Flip for the win.
Emma's first proclamation? That James would have to admit that Emma started the RAW women's revolution. Well alright then.
John Cena and Roman Reigns made their WWE No Mercy match official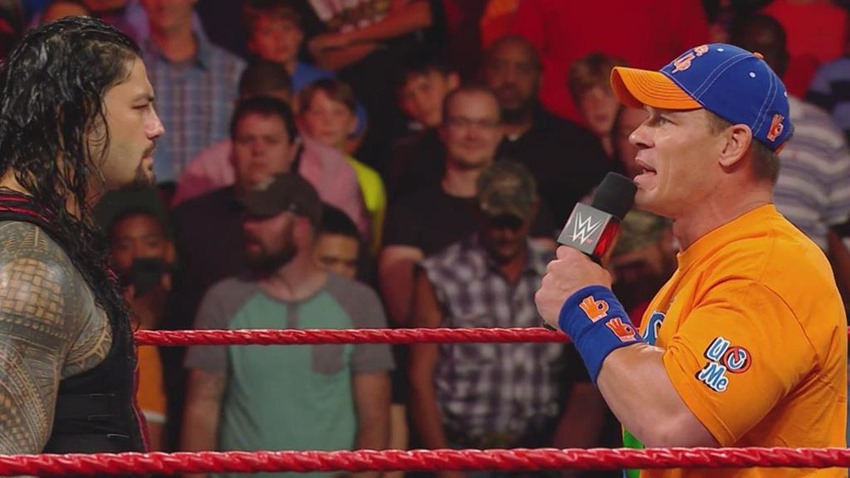 John Cena. Roman Reigns. One on one at No Mercy. it's official. Really that's about all you need to know as these two jibber-jabbered on the microphone.
John Cena and Roman Reigns def. Luke Gallows and Karl Anderson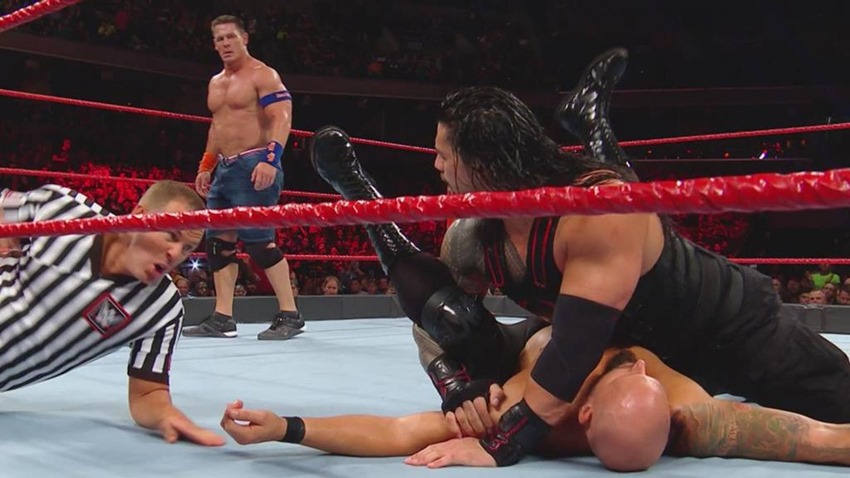 Oh and they also had a tag team match against the good brothers, and they were like totes wary of one another. Still, an Attitude Adjustment and a Spear combo on Anderson put the biker out of business, as the two No Mercy opponents kept their eyes glued on one another.
"Impressive" Pelvis Wesley confronted Elias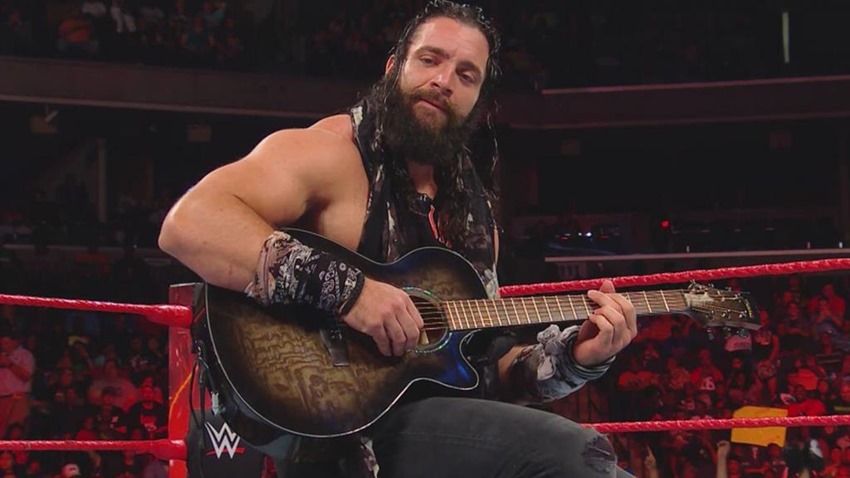 A quick squash match for Elias, as he subjected the local talent of hometown wrassler Pelvis Wesley to a Drift Away.
Alexa Bliss def. Sasha Banks to become the new Raw Women's Champion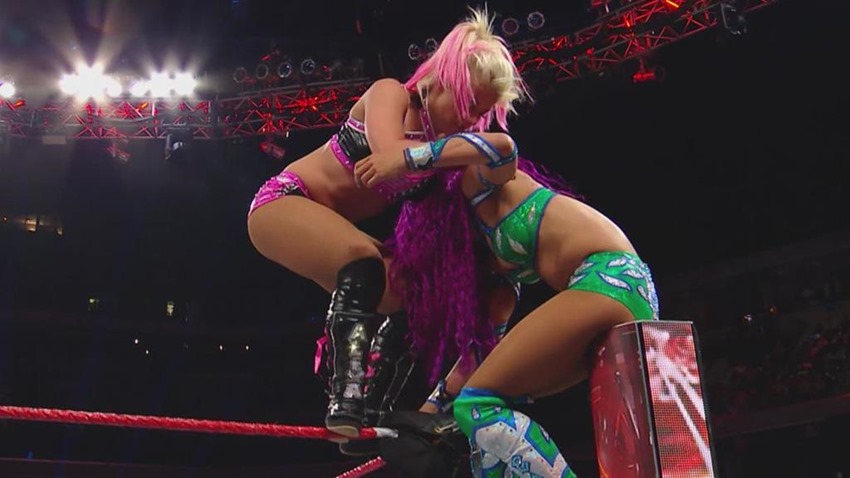 RAW has a new champion in the women's division, and it ain't Sasha Banks. Having just claimed the title, Banks put her championship on the line and came up short in her first defense against Little Miss Bliss. While Banks looked to be in firm control of the match, Bliss made good use of the top rope, bouncing the Boss throat-first off the ropes and into a DDT.
One, two and three…Bliss was champ again. Great night for her, right? Well, that was until Nia Jax came to the ring, serving Bliss notice of her intentions with a backdrop that sent the new champ flying.
Last Updated: August 29, 2017