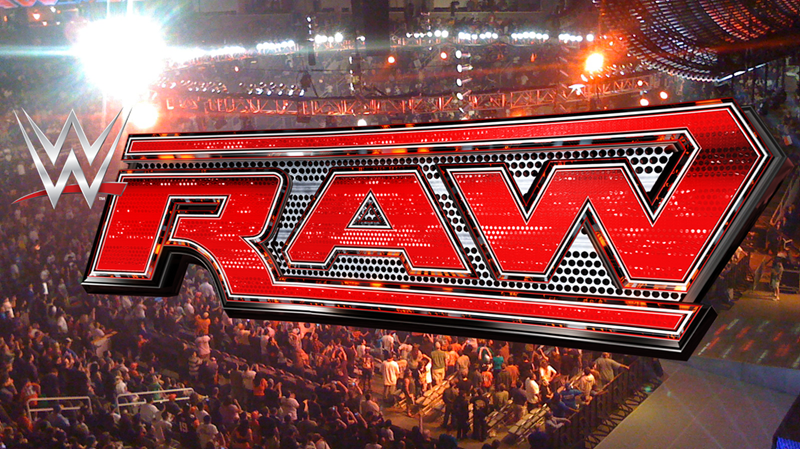 Monday Night RAW took place at the Dunkin Donuts Center in Providence, Rhode Island. Here's all the action that went down on July 18.
Opening segment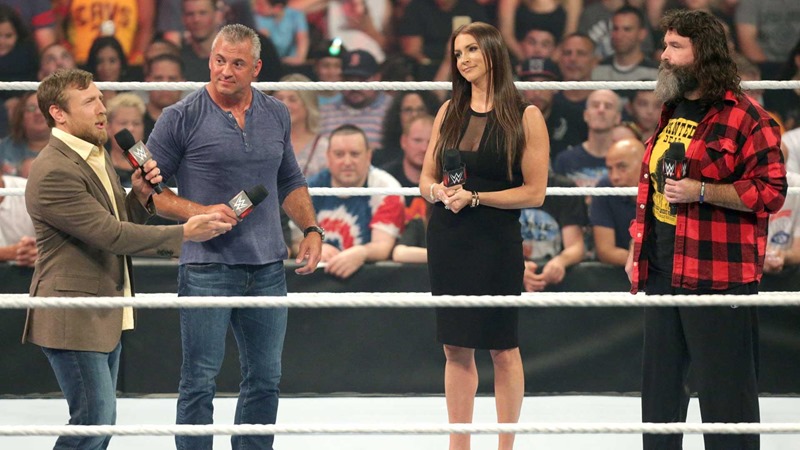 RAW Commissioner Stephanie McMahon comes out to kick the show off, but she's quickly interrupted by Shane McMahon. A little verbal altercation follows and Stephanie then announces the new general manager for RAW: Mick Foley! The hardcore legend then appears, and talks about how he'll take the flagship show to new heights.
Shane McMahon then decides to introduce his new general manager for Smackdown: Daniel Bryan. The yes-master receives a huge pop from the fans as he hits the ramp and cuts a promo explaining how he'll make Smackdown the number one show every week. And after a little bit more verbal jousting, it's time for the first match of the night.
Sami Zayn and Cesaro defeated Kevin Owens and Chris Jericho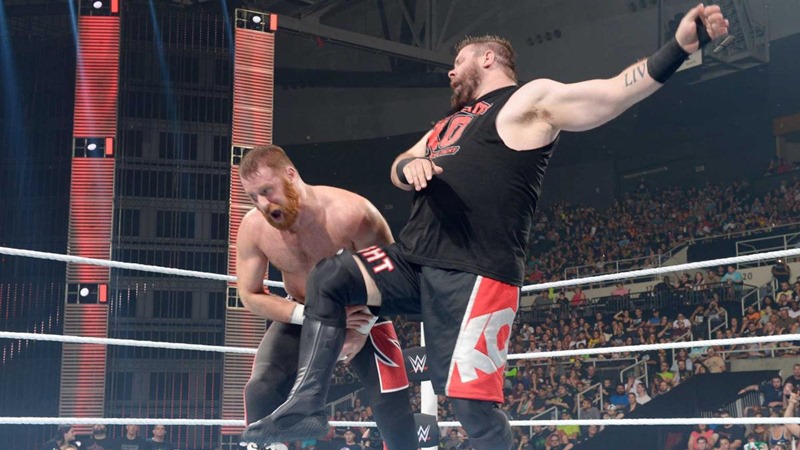 Jericho took control early on as he pummelled Cesaro, but the Swiss Superman bounced back as Zayn and Owens brawled around the ring. The pair would eventually get tagged in, with Zayn dominating Owens. A few tags later, and the first match of RAW ended with Zayn landing a superkick on Owens and a roll-up on Jericho for the win.
Backstage
Daniel Bryan and Stephanie McMahon exchange a few more words, as the verbal war rages on.
Darren Young defeated Alberto Del Rio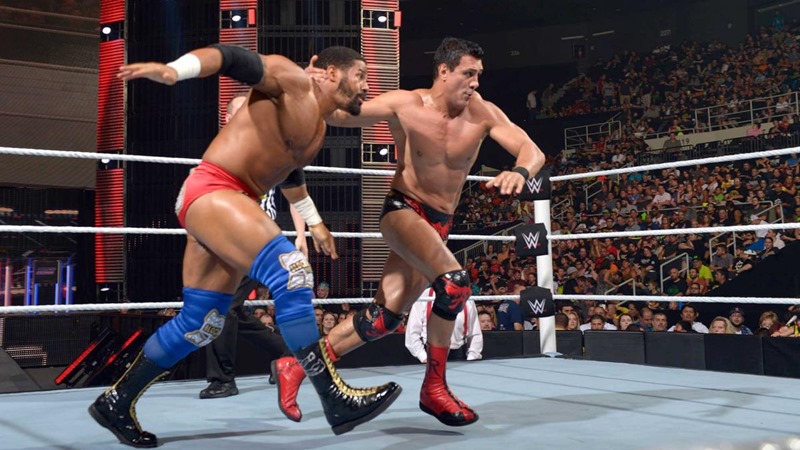 With The Miz and Maryse on commentary, Darren Young took on Alberto Del Rio and a few distractions at the RAW ringside. Del Rio attempted to get a quick win with a sneaky roll-up, but Young managed to reverse it into a sneaky pin of his own for another win.
John  Cena is in the ring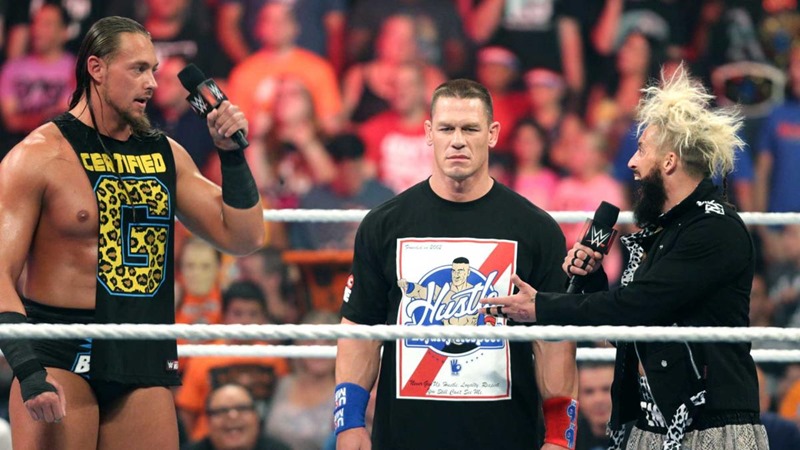 And he has something to say about the WWE Draft on Smackdown tomorrow and the Battleground PPV on Sunday. Cena has some tag partners for that event, and they're none other than Enzo and Big Cass. Enzo gets hyped as he cuts a promo and tells the RAW audience that AJ Styles has the haircut of a soccer mom. Okay, burn I guess. The Club came out to do some trash-talking of their own and claiming that they'll defeat not only Cena, Enzo and Cass but The New Day as well.
So of course The New Day appeared, as did the Wyatt Family for some more patter and brutal banter.
The Wyatt Family and The Club defeated The New Day, John Cena, and Enzo and Cass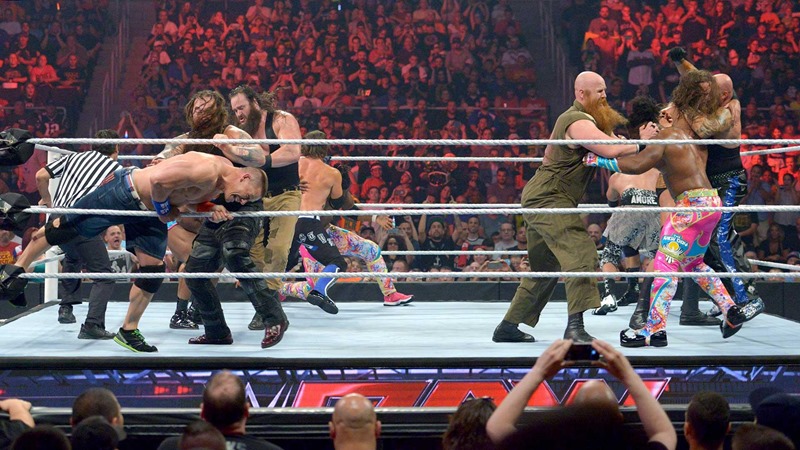 And double of course were we going to see a massive tag team match between all the teams present. The huge match kicked off with tags flying everywhere. Enzo faced Braun Strowman, Big Cass tagged in and chaos reigned supreme as boots and fists flew everywhere with the Wyatts taking a brawl up the RAW ramp with the New Day. The finish came when Enzo accidentally clothes-lined Cena in the ring, giving AJ Styles the opening to lock in a Styles Clash for the win.
Backstage
Shane McMahon congratulates Mick Foley on his job as RAW general manager, but warns him of Stephanie and her manipulative ways. Foley says he's more than aware of her reputation, and leaves to go scout out some new talent.
Baron Corbin defeated Sin Cara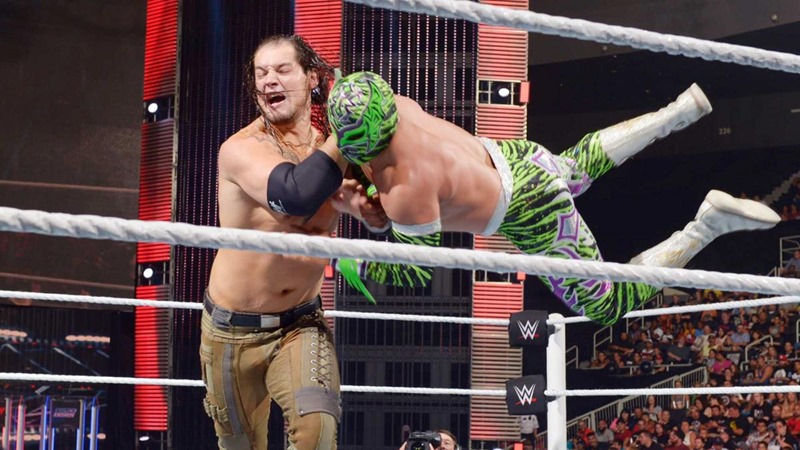 Despite some early offense from Sin Cara, Corbin quickly ended this match with the End of Days and a beatdown until Kalisto tried to save the day with some boot to face techniques.
Sasha Banks and Becky Lynch defeated Charlotte and Dana Brooke via DQ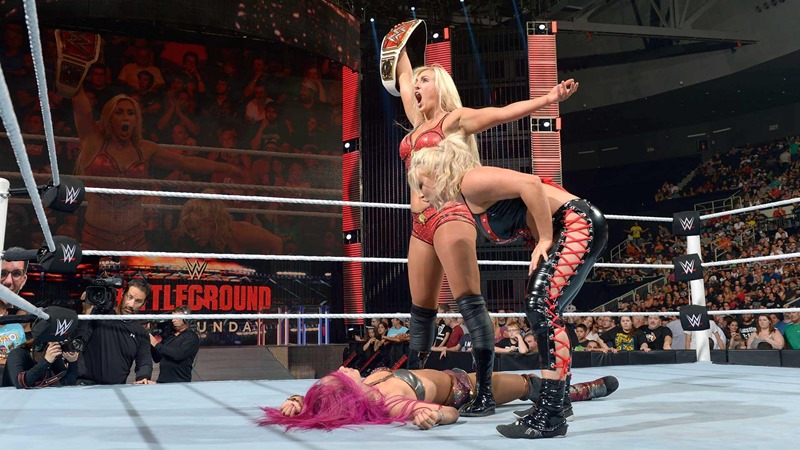 What was a solid match was quickly derailed by the appearance of Natalya and a beatdown on Banks at the RAW ringside. Beatdowns continued, with Charlotte and Dana Brooke adding a few blows of their own to Banks and Lynch.
Rusev and Sheamus defeated Dolph Ziggler and Zack Ryder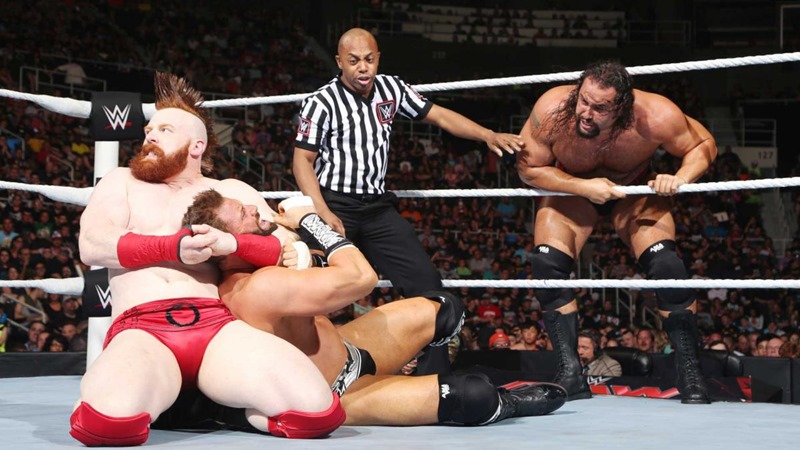 Heel control in this next tag team match on RAW, with a few hot tags to go around. A superkick and an Accolade from Rusev however, killed off any chances of Ziggler and Ryder walking out with a win.
Backstage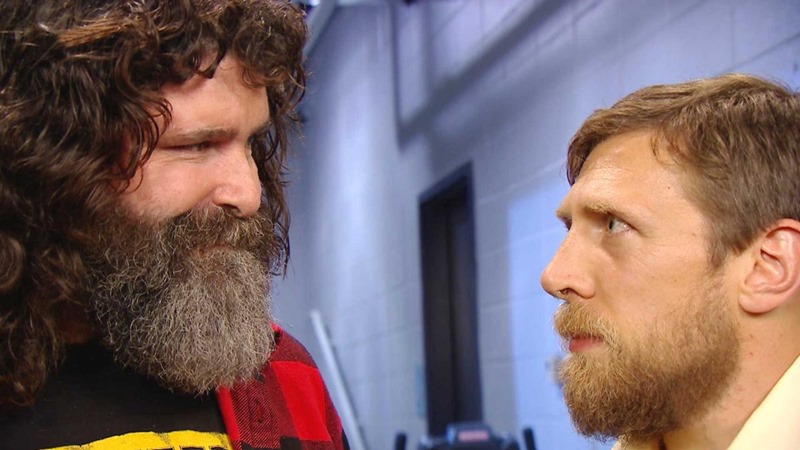 Daniel Bryan and Mick Foley verbally jab a little bit more, but on much friendlier terms. Foley tells Bryan to "let the games begin".
Seth Rollins defeated Dean Ambrose for the WWE World Heavyweight Title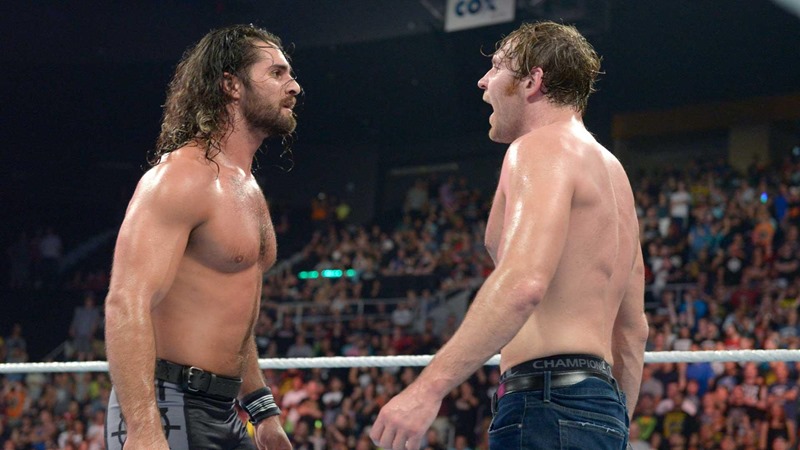 WHOA. The RAW ringside was filled with faces that included Stephanie, Shane, Mick Foley and Daniel Bryan as this match kicked off. A properly solid bout, as Ambrose and Rollins traded blows and slams in the opening minutes. Rollins rolled out of the RAW ring for a breather, but got hit with a flying clothesline by Ambrose to the outside. Rollins managed to take the momentum, earning a near-fall from a Fisherman's suplex and then getting thrown out of the ring by Ambrose.
The action raged on with more suicide dives and a powerbomb on Ambrose into the fan barricade as both superstars racked up some pain. Both men eventually got locked into a pin with their shoulders on the mat, as the confused referee counted to three. So who won? Stephanie grabbed the mic, claimed that Rollins was the new WWE champ while Shane, Foley and Bryan argued but that was it folks.
Your new WWE World Heavyweight Champion was Seth Rollins as Monday Night RAW went off the air.
Last Updated: July 19, 2016