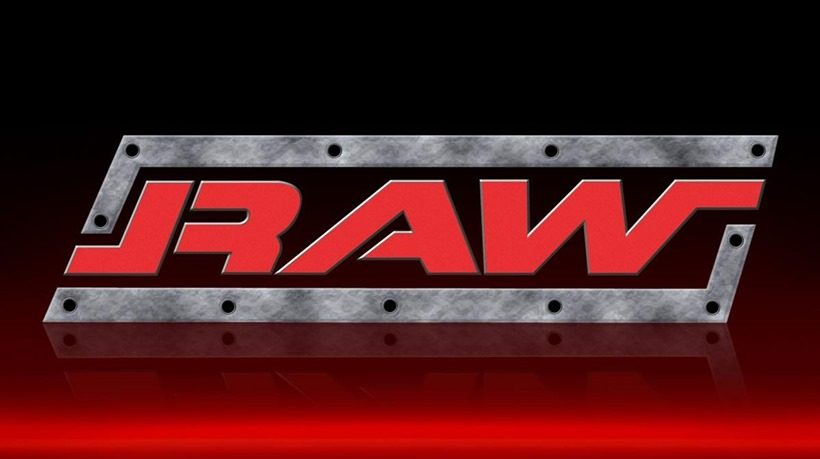 The July 4th edition of WWE Monday Night RAW was broadcast from the Nationwide Arena in Columbus, Ohio. Here's all the patriotastic action that went down.
Opening segment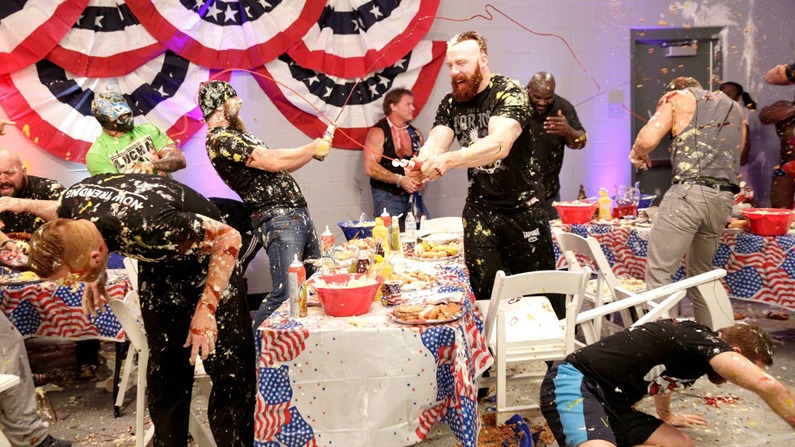 The RAW roster is celebrating the 4th of July with a party backstage, that is quickly interrupted by The Miz and Maryse. As The Miz yacks on, somebody starts a food fight and culinary hell breaks loose. The Big Show and Kane decide to put Heath Slater through a table, while Kevin Owens laments from underneath his own table that this nonsense would never happen on Canada Day.
Rusev defeated Titus O'Neil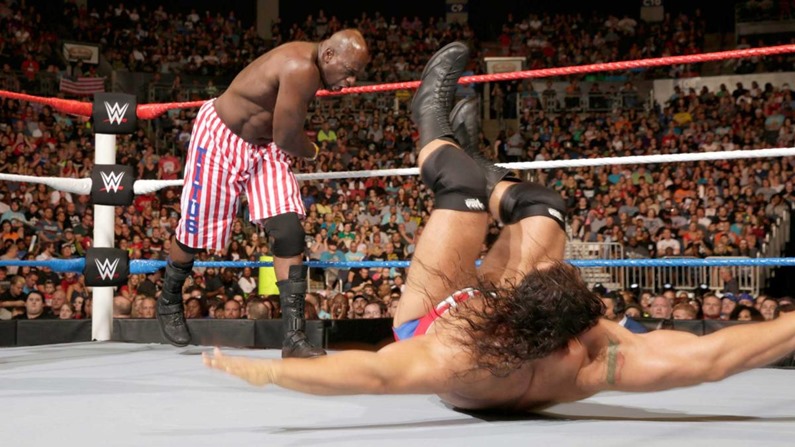 With the US Title on the line in this first RAW match, Rusev dominated once the bell was rung. O'Neil staged a comeback, throwing hard strikes and a series of slams that ended with a Clash of the Titans for a 2-count. Rusev recovered enough to work O'Neil into an Accolade, winning the match and retaining his title. Afterwards, the US Champ decided to cut some un-US remarks in the ring.
Enzo and Cass defeated Bo Dallas and Curtis Axel
Hitting the RAW ring dressed as American pilgrims, the Social Outcasts were challenged by Enzo and Cass to a match. Plenty of tags here from the Social Outcasts, but a hot tag resulted in Enzo and Cass landing the Rocket Launcher and earning a win.
Charlotte is in the ring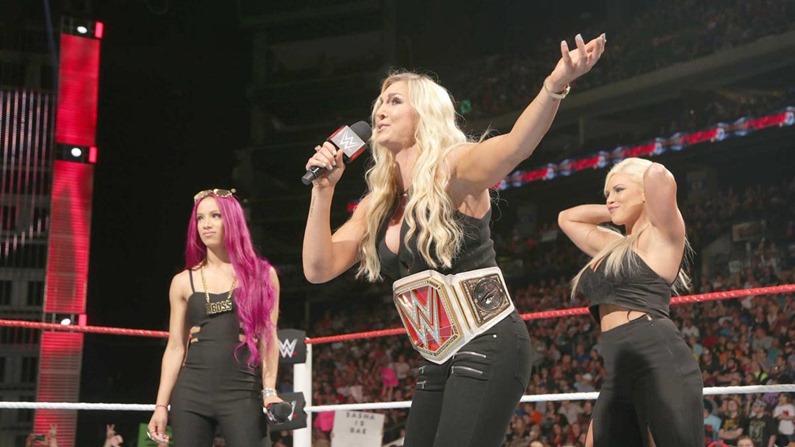 And she's there to tell the RAW audience how every other woman in the locker room is tots jelly of her yo. Slinging some dirt towards Sasha Banks, the Boss decides to hit the ring. Banks calls Charlotte a cheap knock-off of her dad Ric Flair, and decides to knock her and Dana Brooke out out. Charlotte snuck in a quick recovery however, landing a boot to Banks' face. That wasn't enough to keep Banks down however, as she hit the Backstabber and the Banks Statement on Charlotte.
Dean Ambrose defeated The Miz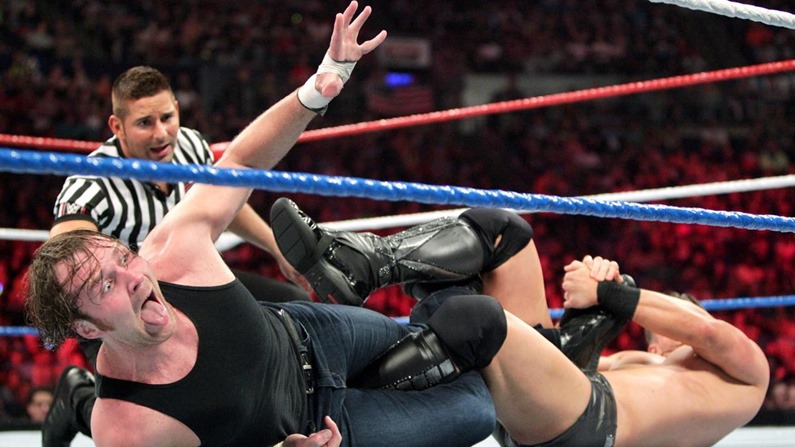 In a non-title match on RAW, Ambrose and the Miz went at it. Lots of back and forth action here between the champs, from suicide dives to clotheslines before The Miz got hit with Dirty Deeds and Ambrose earned another win.
Seth Rollins defeated Dolph Ziggler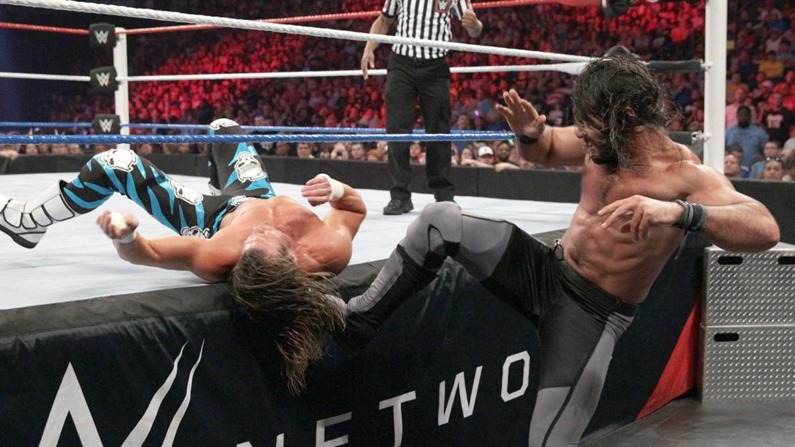 With Dean Ambrose joining the commentary team after a run-in with Rollins, it was time to fight! With somebody else. A terrific match as usual from Rollins and Ziggler, with plenty of highlights and big moves. A lot of near-falls as well, but after Ziggler missed a Zig-Zag attempt Rollins took advantage and hit the Pedigree to secure victory on RAW.
With the match over, Rollins stood on the commentary table and demanded that Roman Reigns be removed from the Battleground PPV, because of his drug suspension. As Rollins went on and on, Ambrose decided to start a brawl that ended with his former Shield partner being planted through the Spanish announce table with a Dirty Deed.
Vickie Guerrero returned to RAW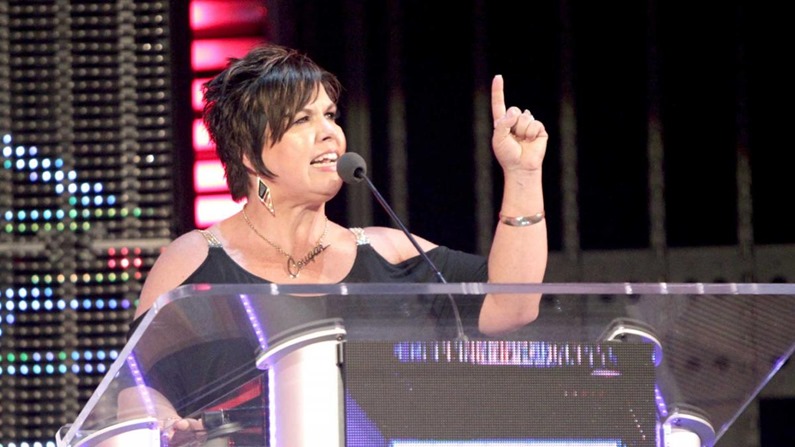 And thanks Vince McMahon that she's quickly hauled out of the ring by security before she could really make a case to be the next Smackdown General Manager. I'll hear that "Excuse me" line scrape on the chalkboard of my soul, every time.
Goldust and R-Truth defeated The Vaudevillains
With Tyler Breeze and Fandango at ringside, Goldust and R-Truth hit the RAW ring for a very short match that ended with a win thanks to some Solid Gold.
John Cena is in the ring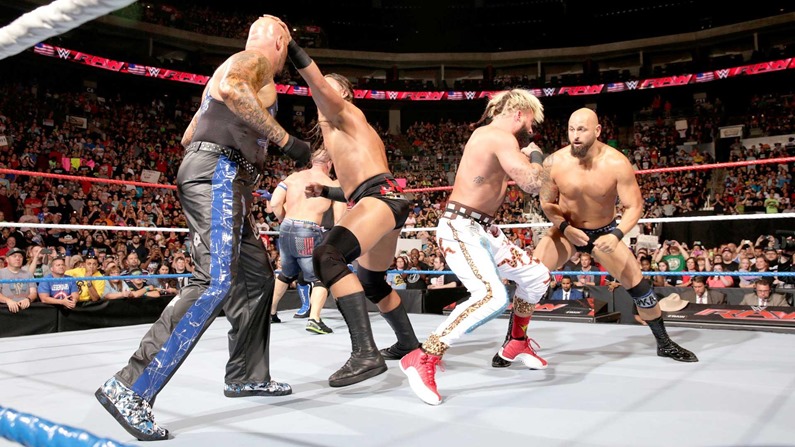 And he has a message for AJ Styles and The Club: Come get some. While Duke Nukem wondered if he could sue RAW, Styles appeared to rub some salt in the wound of Cena, telling him to get used to three on one beatdowns. And with that message delivered, The Club appeared and a regularly scheduled beatdown began. At least until Enzo and Cass came out to save the day.
Becky Lynch defeated Summer Rae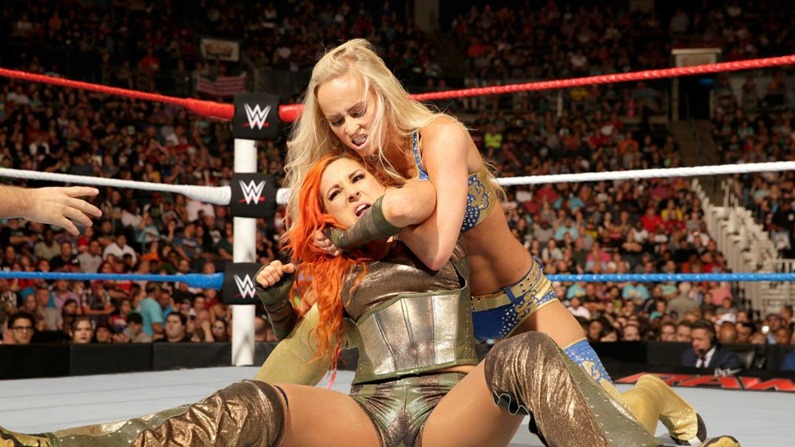 Great match from the two ladies, but there could only be one winner on RAW that night. Becky Lynch was that winner, using a flying forearm and T-Bone suplex to soften Summer Rae up enough to apply the Disarm-Her to get the win.
The New Day is in the ring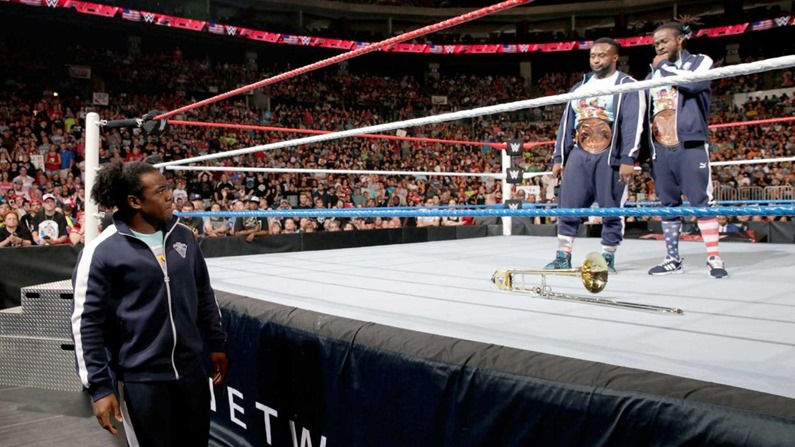 And they want a piece of the Wyatt Family. Bray Wyatt and his posse quickly interrupt them via the big screen, inviting the New Day to his compound. While Kofi Kingston and Big E got hyped up, Xavier Woods looked disturbed and not in a good metal soundtrack way. Xavier decided that he didn't want to deal with the Wyatts. deciding to walk away from his teammates. Awwww.
Team USA defeated Team International in a 16-man elimination tag match
And it was finally time for the main event on RAW! Team USA: The Big Show, the Dudleys, Mark Henry, Kane, Jack Swagger, Apollo Crews and Zack Ryder! Team International: Chris Jericho, Alberto Del Rio, Sheamus, Kevin Owens, Cesaro, Sami Zayn, Kalisto and Sin Cara. Eliminations flew all over this match, so here's a breakdown of them:
Bubba-Ray and D-Von Dudley hit a 3D on Sin Cara for the first elimination
Sheamus eliminated Bubba-Ray with the Brogue Kick
Cesaro forced D-Von to tap out with the Sharpshooter
Chris Jericho eliminated Jack Swagger with a Codebreaker
Mark Henry used the World's Strognest Slam to eliminate Kalisto
Owens Eliminated Mark Henry a Pop-Up Powerbomb
Owens got eliminated via DQ after an argument with Sami Zayn ended with him clobbering his partner with a steel chair
Kane also got eliminated via DQ after Owens picked a fight with him and he made better use of the steel chair
Apollo Crews eliminated Sami Zayn with a Standing Moonsault
Sheamus got rid of Crews with another Brogue Kick
Cesaro was rolled up by Ryder for another elimination
Big Show cleared the ring of Jericho and Del Rio
Zack Ryder scored the final Elimination by landing a Rough Ryder on Sheamus.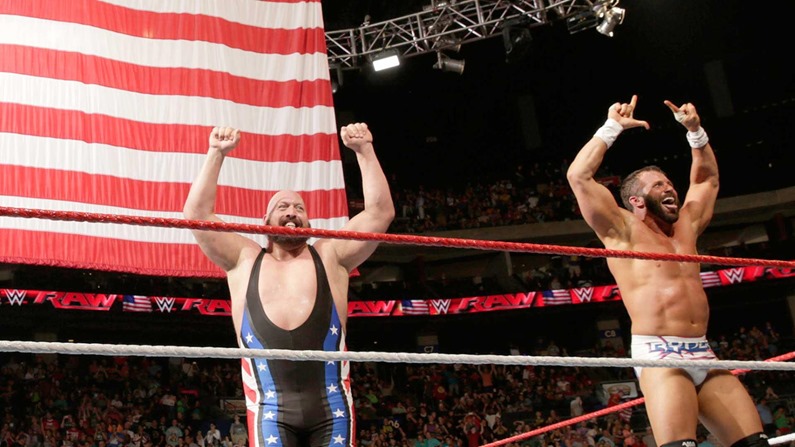 And there you have it: Victory went to Team USA in the RAW main event. Good night everyone!
Last Updated: July 5, 2016