WWE Smackdown LIVE took place from the Van Andel Arena in Grand Rapids, Michigan. Here's all the action that went down.
Tempers flared in the Team Blue Tag Team division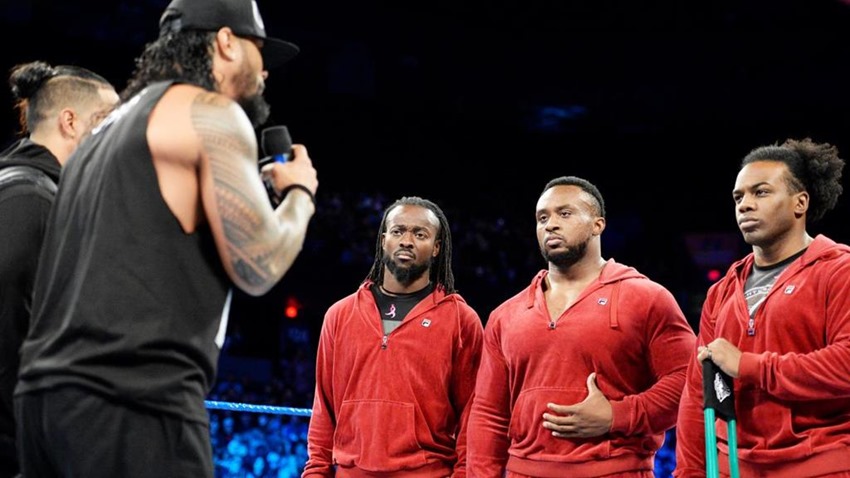 Smackdown LIVE has a pair of new tag team champs in the house, and they are none other than the Usos once again. Kicking off the show after surviving a deadly Hell In A Cell match with the New Day, the Usos were quickly interrupted by the former champs. And while a rematch is most likely on the cards, the Usos wanted to do away with the animosity that had existed between the two teams for months now.
Smackdown's best tag teams were on the verge of burying the hatchet, when the rest of the tag team division decided to make their voices heard as they wanted a shot at the tag team gold. General manager Daniel Bryan's solution? A fatal 4-way to find the number one contenders, right then and there.
Chad Gable and Shelton Benjamin won a Fatal 4-Way Match to earn the right to challenge for the SmackDown Tag Team Championship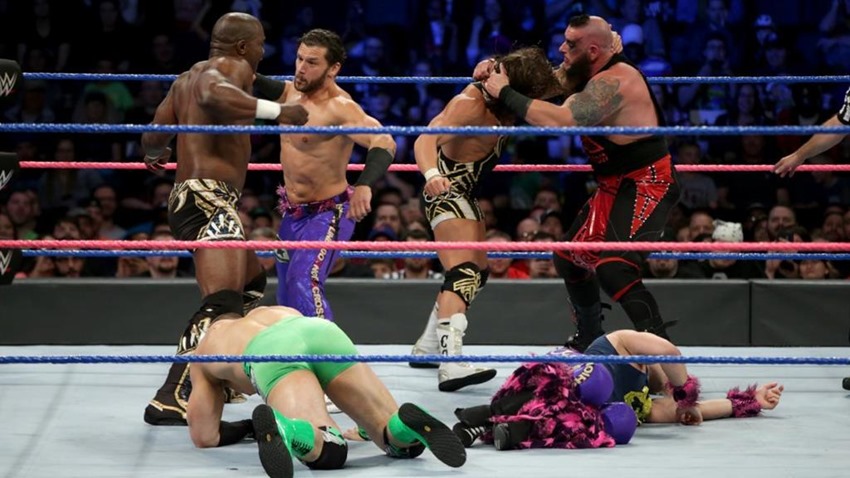 Facing not only the Ascension but also the Hype Bros and Breezango, Chad Gable and Shelton Benjamin turned the action up to 11 and romped away with a victory after they double-teamed Tyler Breeze into the three-count.
Becky Lynch def. Carmella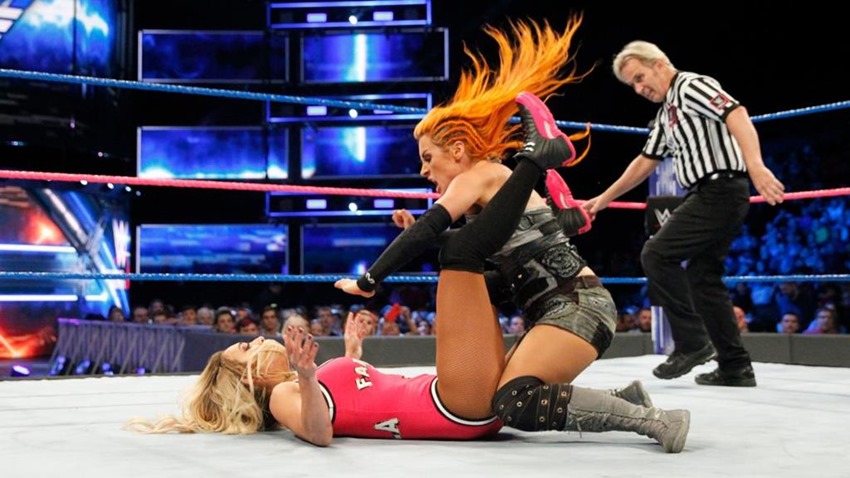 A quick bout that saw the Irish Lass-kicker survive kicks and blows from Carmella, sneakily trapping her within the Dis-Arm-Her to score the win.
Kevin Owens and Sami Zayn had a surreal reunion on SmackDown LIVE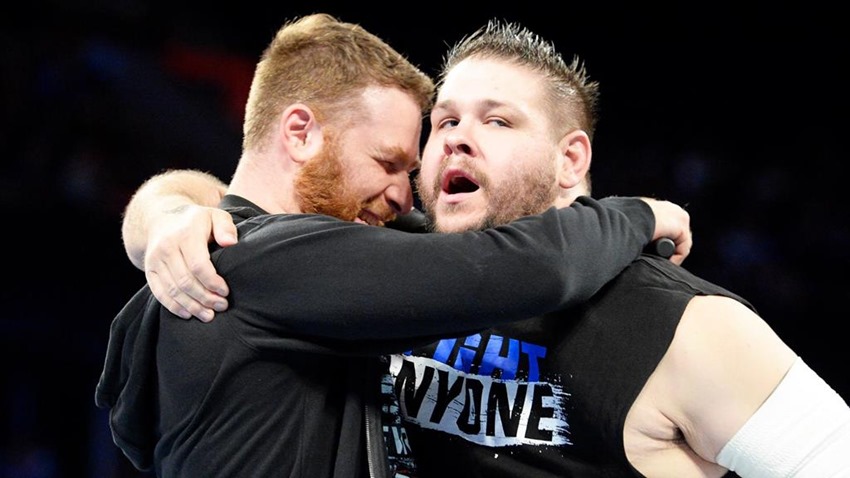 As far as feuds go, Kevin Owens and Sami Zayn may have had one of the most heated clashes in WWE history. But at Hell In A Cell, Owens was saved by none other than his greatest rival as Shane McMahon came tumbling down from the roof of Hell In A Cell. On Smackdown LIVE, the pair reunited and Zayn claimed that he had seen the light after a vicious powerbomb from Owens two weeks ago.
That, combined with the fact that Shane was planning to seriously injure Owens, resulted in the underdog rushing to save his newest of pals. And then there were hugs.
Shinsuke Nakamura and Randy Orton def. Rusev and Aiden English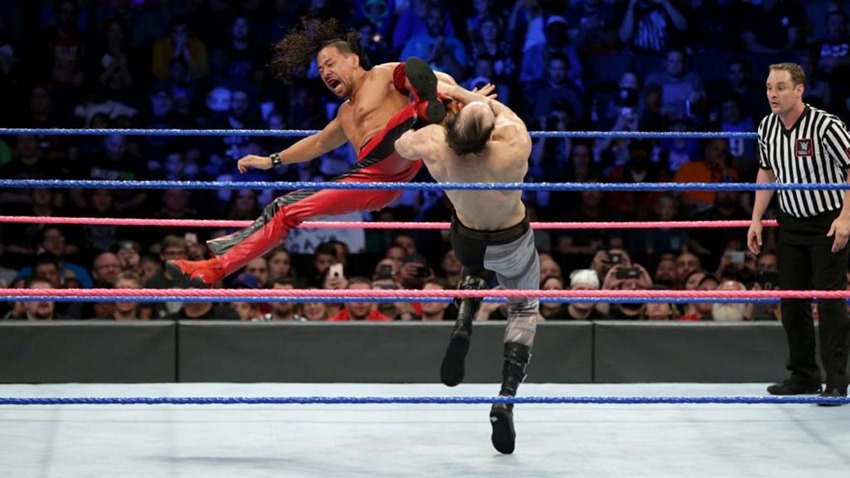 Shinsuke Nakamura may have failed to grab the gold at Hell In A Cell, but he still had plenty of fight left in him as he teamed with Randy Orton to take down Rusev and Aiden English. While the match looked to be firmly in Rusev and English's favour, Orton and Nakamura rallied back to land a Kinshasa on English and earn the win.
Bobby Roode and Dolph Ziggler's personal score continued to escalate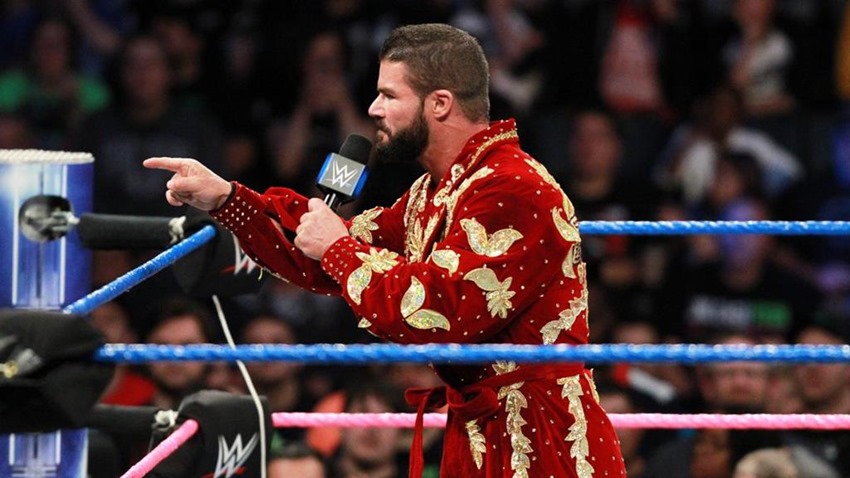 On Sunday, Dolph Ziggler suffered a glorious defeat at the hands of Bobby Roode. Livid, Ziggler ended that match with a Zig Zag on an unaware Roode, who was none too happy about the sneak attack and demanded a rematch in the ring. Instead, Ziggler decided to claim that the glorious one was a fraud who made ample use of tights-grabbing to win the match and that there would be a rematch.
It just wouldn't be that night, but next week instead.
United States Champion Baron Corbin def. AJ Styles to retain the title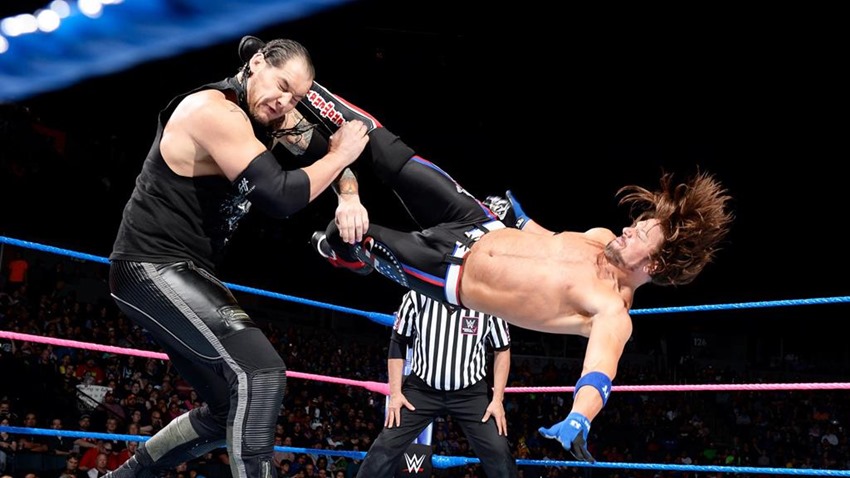 After weeks of tension and feuding, Baron Corbin finally triumphed over AJ Styles and Tye Dillinger to secure the United States Championship at Hell In A Cell. Only problem? AJ Styles was due a rematch, and he wanted his title back badly. Having never been pinned to lose his title at HIAC, the phenomenal one threw out a brutal assault on the lone wolf, but came up short when his shoulder was injured by a counter-attack.
His opponent wounded, Corbin quickly wore the former champ down and locked in the End of Days finisher to secure his new reign as United States champion.
Last Updated: October 11, 2017