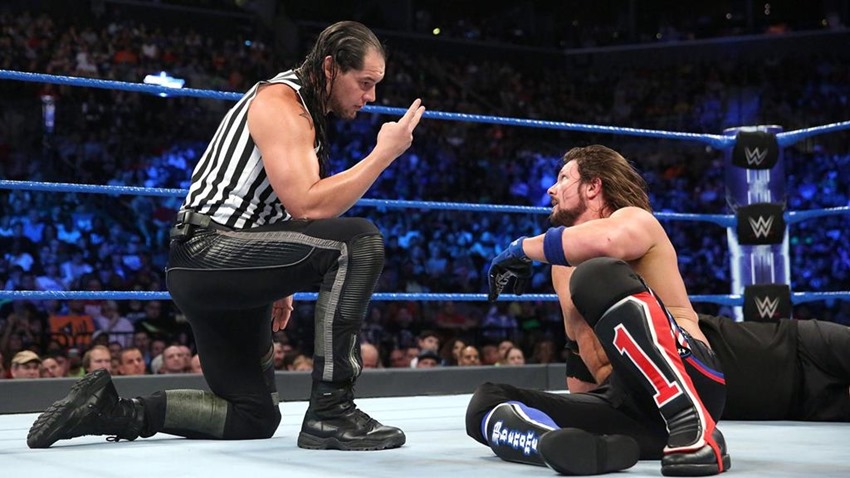 From a Roode awakening to a Lone Wolf running riot, here's all the action that went down last night on WWE Smackdown LIVE.
Bobby Roode def. Aiden English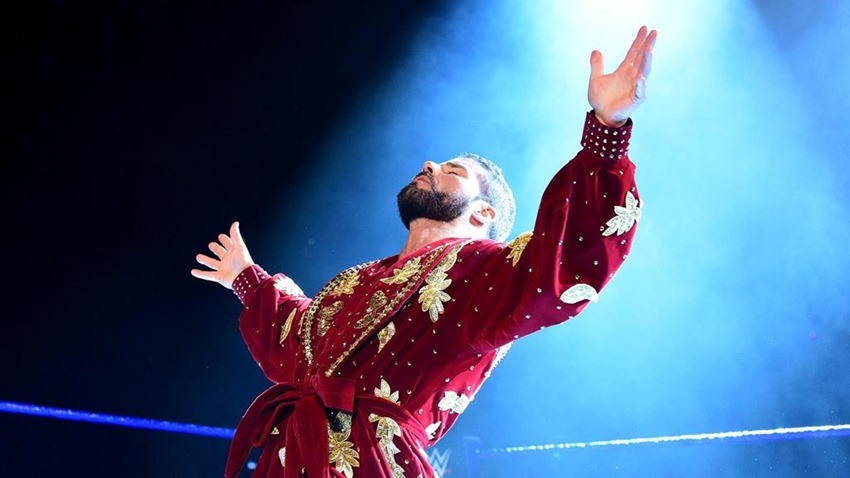 Yes folks, you read that right. THAT Bobby Roode. The glorious one has departed from NXT, with his first match on Smackdown LIVE being a face-off against Aiden English. Wham bam, thank you ma'am and a Glorious DDT later, and English was in for a Roode awakening as Smackdown LIVE just got a whole lot more interesting.
Shelton Benjamin returned to WWE on SmackDown LIVE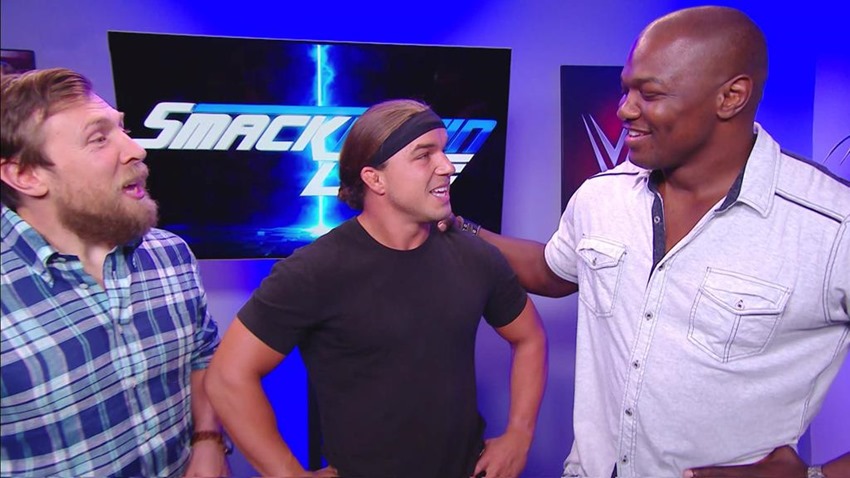 Chad Gable may have lost a tag team partner when Jason Jordan moved on to RAW, but geneal manager Daniel Bryan may have managed to secure a potential replacement for the future of American Alpha: The original gold standard himself and former tag team champion Shelton Benjamin. Wanting to team up with Gable, Daniel Bryan announced that the new team would have their first match next week on Smackdown LIVE.
The best part of this team-up though? Benjamin's granny is nowhere to be seen. Thank the McMahons for small miracles.
The Usos def. The Hype Bros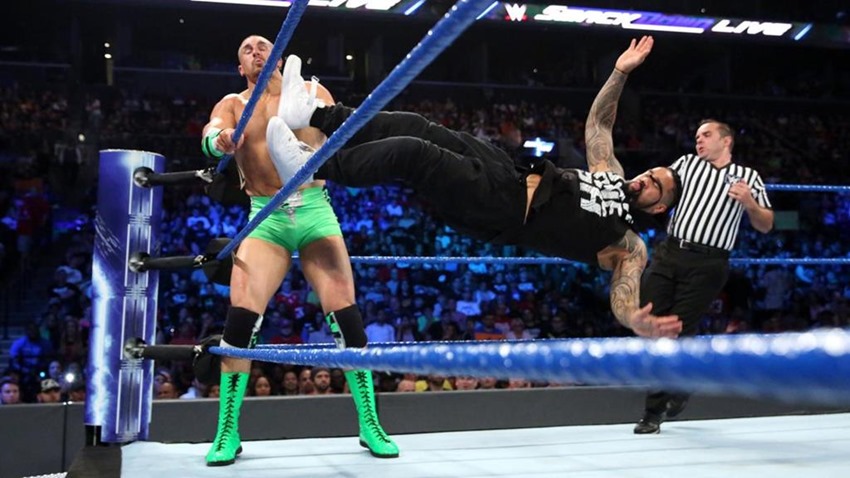 The Smackdown LIVE tag team championship is back in the hands of The Usos, and the champs were on a roll last night as they kept the momentum going with an impressive victory against the Hype Bros. Zack Ryder and Mojo Rawley may have put up a decent attempt at unseating the champs, but a superkick to Ryder's head saw their dreams crushed.
With the match over, The Usos weren't done just yet as they grabbed a mic and decided to inform the rest of the tag teams of Smackdown LIVE that the titles were going nowhere but back home with them.
Shinsuke Nakamura def. The Singh Brothers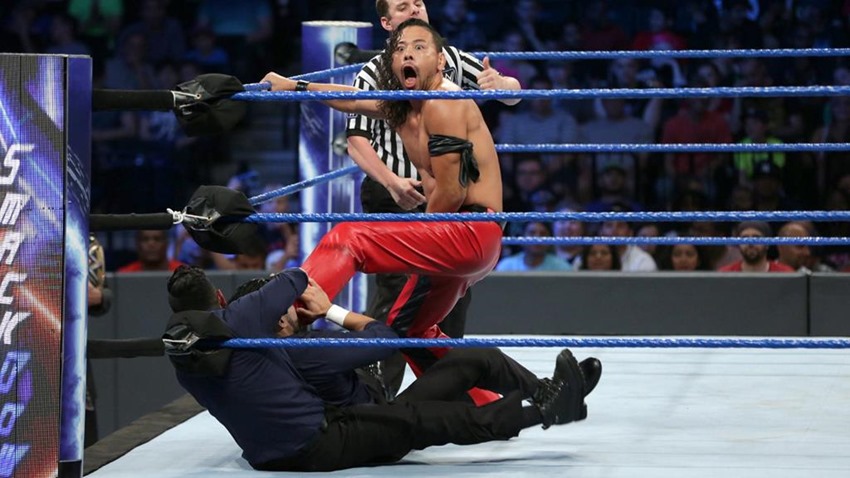 Shinsuke Nakamura was devastatingly close to winning the WWE championship at Summerslam on Sunday, but thanks to some help from the Singh Bros., Jinder Mahal managed to prevail at the eleventh hour once again. Seeking some payback, the king of strong style decided to subject the two to a handicap match, where the odds were ever in the favour of the single challenger as he demolished the pair and ended the match with a decisive Triangle Choke to Samir.
Mahal may have attempted to interfere, but a Kinshasa from Nakamura sent the champ packing.
Naomi and Becky Lynch def. Natalya and Carmella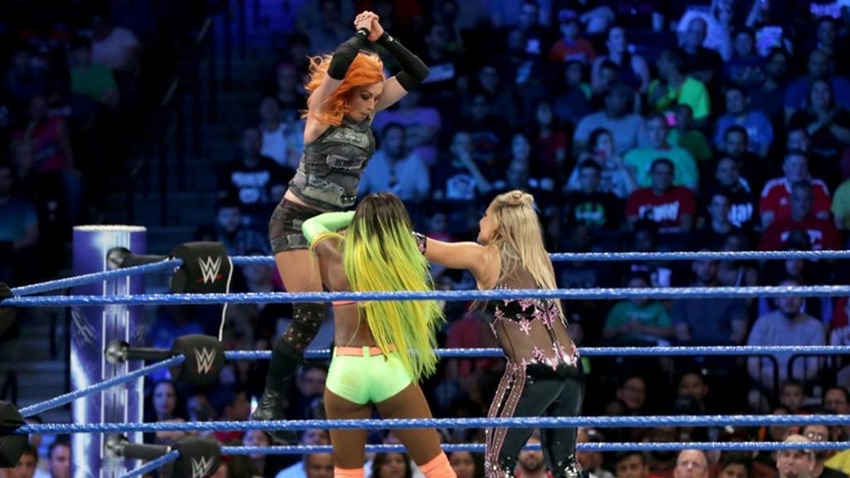 Wasting no time in showing off her new Smackdown's Women championship, Natalya bragging quickly earned her a spot in a tag team match against Naomi and Becky Lynch. With Carmella at he side, the Queen of Harts engaged in a hard-fought battle and oh f*** it's another angle for James Ellsworth to get involved and come on this joke has long since expired WWE.
Anyway, Naomi's Split-Legged Moonsault on Carmella saw the match go to the faces.
Dolph Ziggler promised to do what the "stars" do next week on SmackDown LIVE
Oh hey, Dolph Ziggler is back! And he's promising that next week, he'll be acting like the true star that he is with some big changes on the way. Well alright then.
United States Champion AJ Styles def. Kevin Owens with Baron Corbin as the special guest referee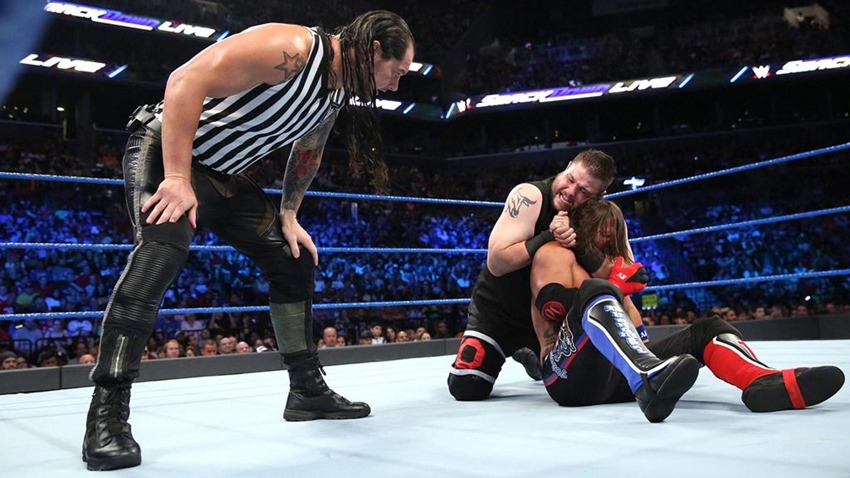 Money in the Bank winners of the past have always known exactly when to cash in their golden contract. It's a briefcase that has seen many a champ emerge, although Baron Corbin may have been the sole exception to the rule when his MITB dreams were crushed last week thanks to his meddling with the John Cena and Jinder Mahal main event.
Now stuck refereeing another clash between AJ Styles and Kevin Owens on the condition that he get a shot at KO should he win back the US championship, Corbin actually did a decent job of calling the match right down the middle. A bump from Styles into Corbin, quickly saw the lone wolf referee become bias as can be.
That led to dirtier play from Owens, as he took advantage of Corbin's lack of fair play, prompting Commissioner Shane McMahon to rush out in an attempt to restore the match to an impartial state. Long story short, Shane took over as ref, Styles connected a Phenomenal Forearm for the win and Owens found himself out of chances to win back the United States Championship.
Last Updated: August 23, 2017