WWE Smackdown LIVE took place from from the Wells Fargo Arena in Des Moines, Iowa. Here's all the action that went down.
Shinsuke Nakamura and Dolph Ziggler scrapped to kick off SmackDown LIVE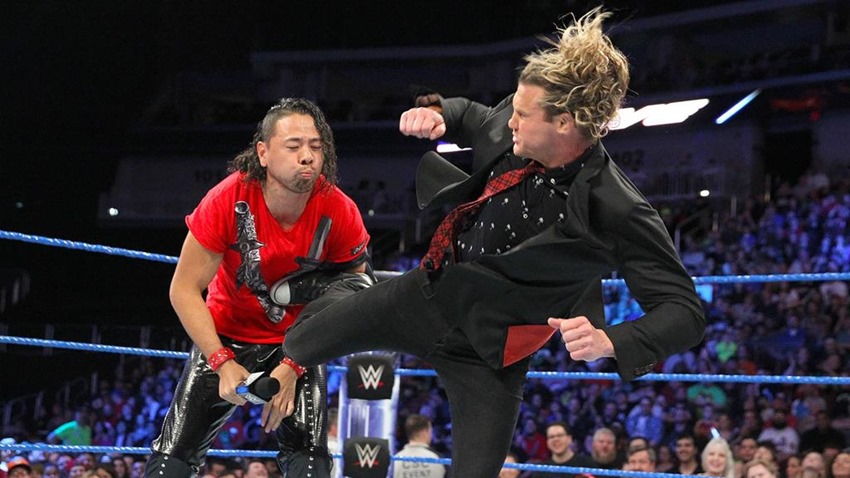 Nobody, and by nobody I mean Shinsuke Nakamura especially, hogs the spotlight and gets away with it in the eyes of Dolph Ziggler. Taking offense at The King of Strong Style being given an interview in the ring, Ziggler launched a verbal assault on Nakamura. Also a physical one, as he really really didn't like being called a 'jackass".
Nakamura was more than ready for Ziggler however, as he responded in kind with an assault that sent the former Spirit Squad member scrambling backstage.
AJ Styles defeated Baron Corbin
Last week's result of Baron Corbin losing his match against AJ Styles via count-out, didn't exactly sit well with the lone wolf of Smackdown. The solution? A rematch between the two, as United States Champion Kevin Owens watched on from the commentary desk. Corbin was more than wary of Styles and his talent for finding victory in the most unlikeliest of places, but he wasn't ready for a rollup pin that caught him and gave Styles the win.
A victory that was short-lived as Owens pounced on Styles and Corbin joined in on the beatdown. Sami Zayn evened the odds, rushing out to assist Styles but the damage was done as Owens still managed one last pop-up powerbomb on his competition.
American Alpha defeated The Colons in a Beat the Clock Challenge Match
Who'll face The Usos to claim a shot at the Smackdown Tag Team Championship? That was a challenge that could only be answered by beating the clock, as American Alpha took on The Colons. A hard-fought but quick match, American Alpha clocked in at 5:17 on the counter, giving Breezango and The Ascension a tough time to beat.
Rusev petitioned for a championship opportunity at WWE Money in the Bank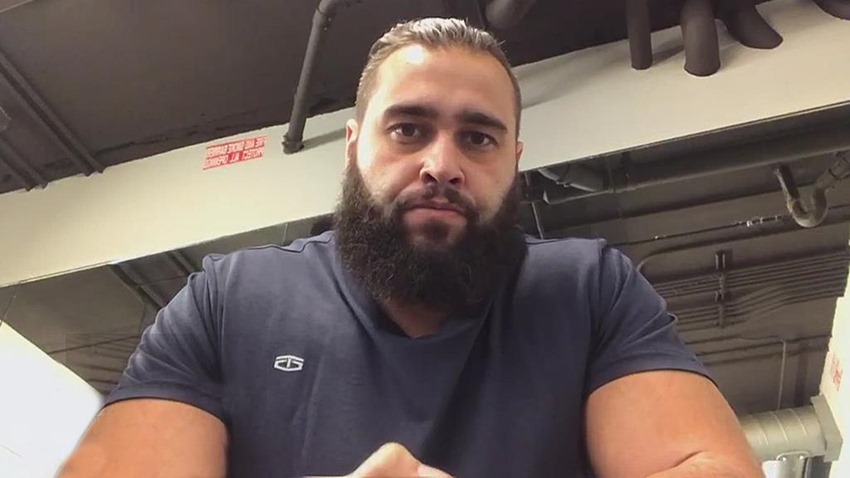 Yup, the super-athlete is now a member of Smackdown. With a catch of course, as the Bulgarian Brute claimed that he'd only appear on team blue if his request for a championship match was honoured at June's Money In The Bank event.
Randy Orton defeated Erick Rowan (No Disqualification Match)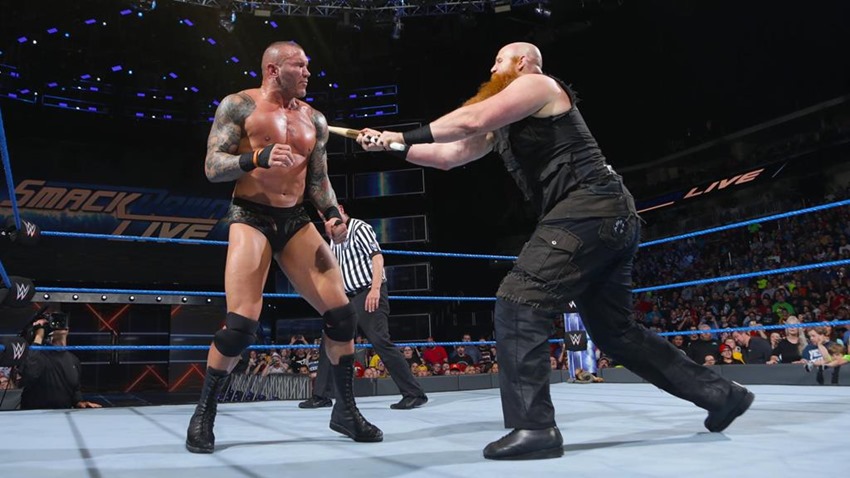 Randy Orton has his hands full with challenges at the moment. This Sunday he has the the House of Horrors match with Bray Wyatt for his WWE title, but last night saw him clash with Erick Rowan in a no disqualification bout. Orton pulled off a win with the most brutal of methods, shrugging off a kendo stick attack to put Rowan through a table, steel chair and RKO.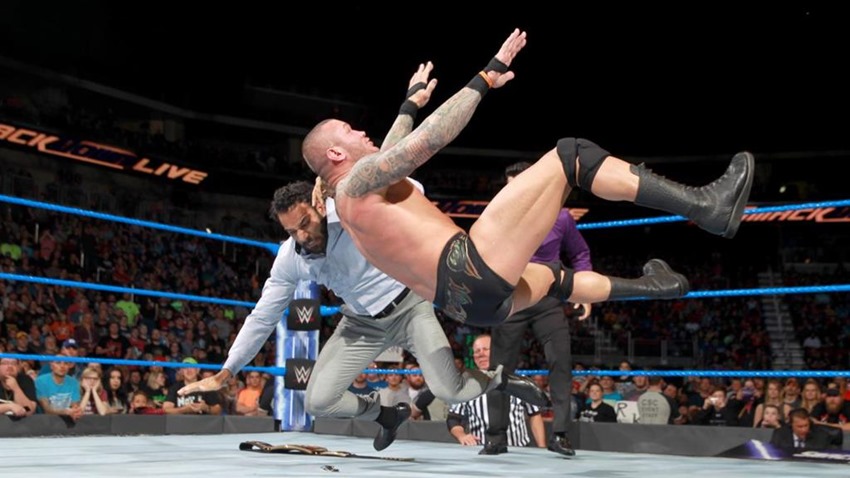 Orton then hit the mic to promise The Reaper of Souls that his time was nigh, until Jinder Mahal interrupted that is. The number one contender has a match coming up against whoever happens to be champ at Backlash, and his war of words soon became something far more physical when launched an assault on the Viper that The Bollywood Boyz joined in on.
Breezango defeated The Ascension in a Beat the Clock Challenge Match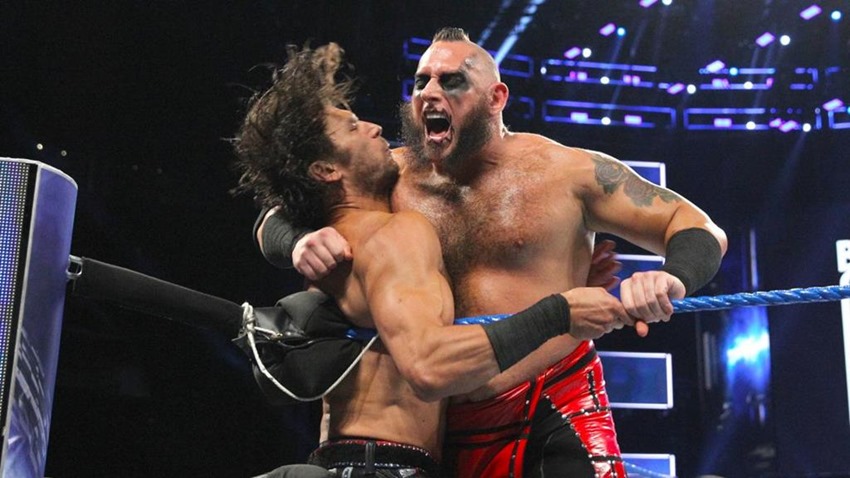 Could Breezango defeat The Ascension in under five minutes to secure themselves a shot at the Smackdown tag team titles? Well yes, yes they could as the fashion police team of Tyler Breeze and Fandango took down Konnor Viktor with time to spare, finishing their match with two minutes and 36 seconds on the clock.
SmackDown Women's Champion Naomi vs. Charlotte ended in a no contest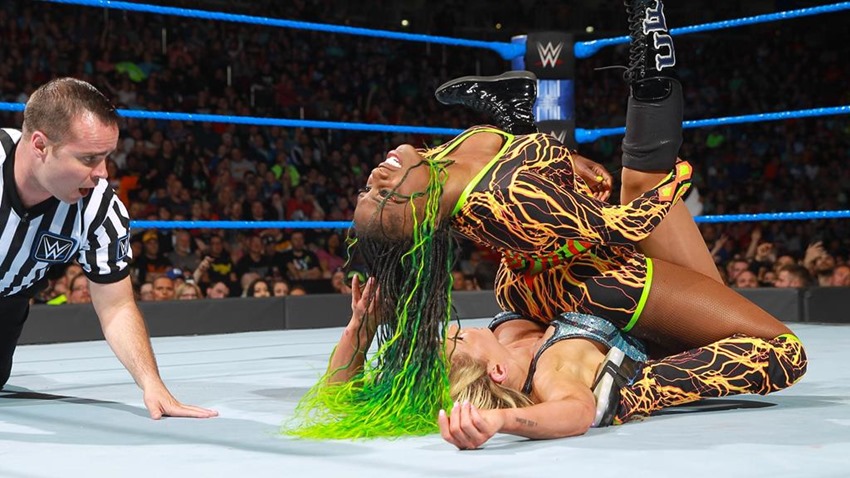 Charlotte Flair picked up a huge win last week against Smackdown Women's Champion Naomi last week. This week, she was going for the gold in a proper title match that saw both superstars throw everything and the kitchen sink at one another. Before either superstar could land a finishing blow however, Natalya, Carmella and Tamina crashed the bout and beat down on the number one contender and the champ.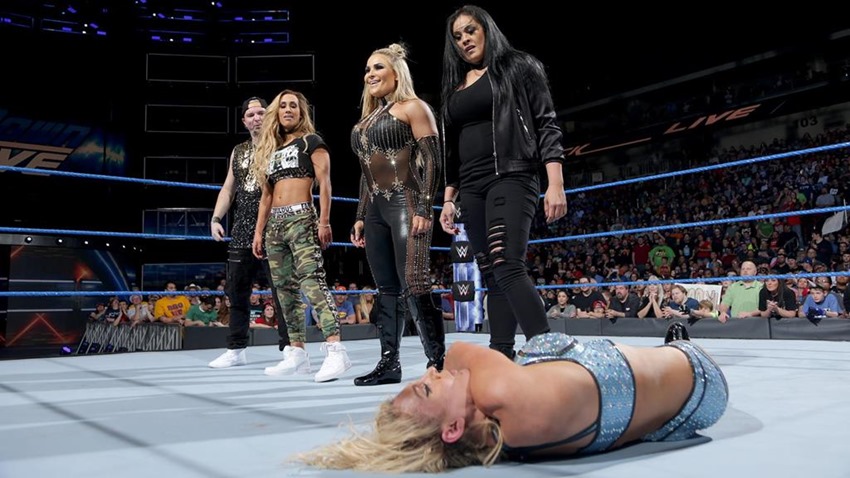 A mutiny executed perfectly, as the Smackdown Women's division is in full revolt.
Last Updated: April 26, 2017