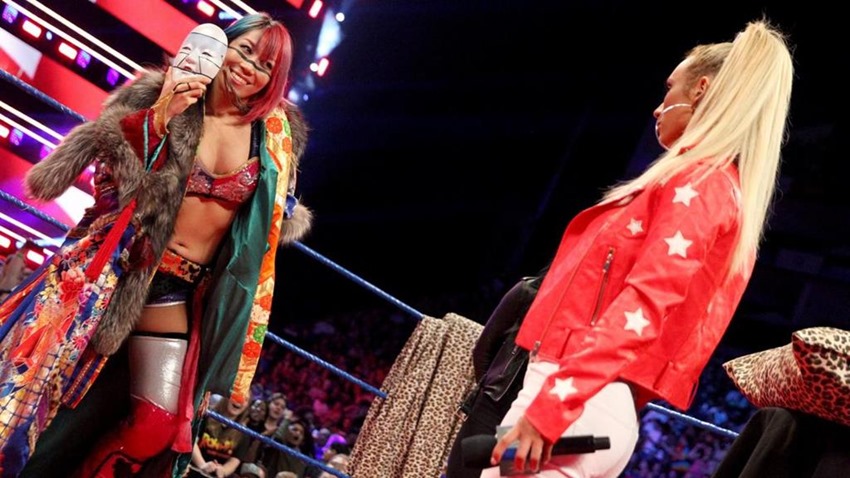 WWE Smackdown LIVE took place from the O2 Arena in London, England. Here's all the action that went down on that side of the pond.
Daniel Bryan finally snapped on Big Cass
Former Smackdown LIVE general manager Daniel Bryan may no longer be in the running for the Men's Money in the Bank Ladder match, but the underdog is far from finished in the WWE championship race. Unfortunately, neither is Big Cass who decided to interrupt Bryan and degrade him with snide jabs at his life and family.
Clearly fed up, Bryan decided to strike first as he pounced on the giant and locked him in a painful heel hook, only releasing the hold when WWE officials pulled the angry legend off of Cass.
The New Day def. The Bar to earn one member of their team a place in the Men's Money in the Bank Ladder Match
With a shot at glory on the line, two of Smackdown LIVE's hottest teams collided in a flurry of big blows and slams. The Bar stuck to their game plan of divide and conquer, while The New Day decided to risk everything with high impact gambits. That strategy paid off for the flapjack afficianados, as a devastating spear from Big E sent Sheamus hurtling out of the ring, setting up Xavier Woods to deliver an elbow to Cesaro that earned the team a huge win.
Andrade "Cien" Almas def. local competitor
In a quick squash match, NXT's El Idolo debuted on team blue, dominating some local talent with style. With his manager Zelina Vega by his side, Almas may just be a force to be reckoned with on the Smackdown LIVE roster.
Carmella held her Royal Mellabration
Carmella's party seemed to be going off splendidly…until general manager Paige decided to crash the scene and deliver some news to the Smackdown LIVE women's champion. She'd need to start preparing soon because her next title defense would be against none other than the Empress of Tomorrow: Asuka.
Becky Lynch def. Mandy Rose and Sonya Deville in a Women's Money in the Bank Qualifying Match
In her latest attempt to finally disband Absolution for dead, general manager Paige decided to drive a wedge between Sonya Deville and Mandy Rose. In a triple threat match that would serve as a qualifier for the Women's Money in the Bank match and included Becky Lynch in the mix, it was every woman for themselves.
Knowing each other too well, Rose and DeVille's absorbed each other's offense in a dead heat of battle, leaving Lynch to grab victory with a Dis-Arm-Her win.
Shinsuke Nakamura def. AJ Styles for the right to pick the stipulation for their WWE Championship Match at WWE Money in the Bank
Their battles already the stuff of legend, WWE Champion AJ Styles and Shinsuke Nakamura battled once again, with the stipulation for their match at Money In The Bank on the line in this non-title match. Each man gave it their all, countering moves aplenty and firing back with whatever fuel that they had left in their tank.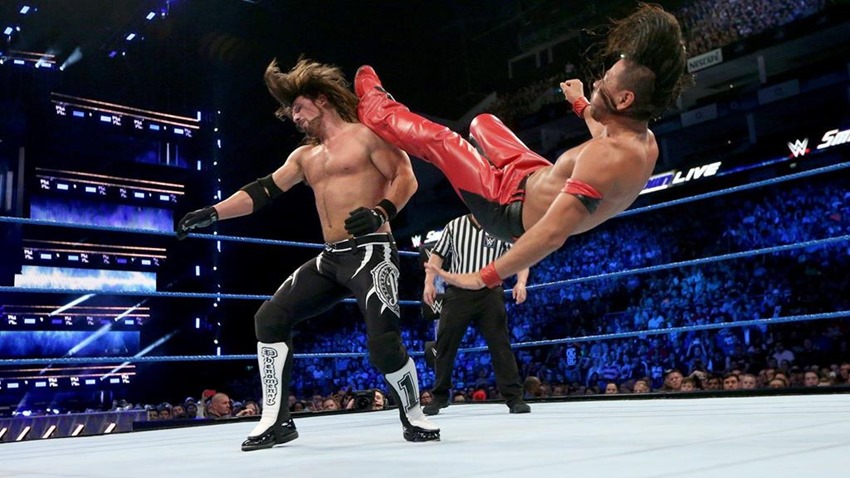 Styles looked set to grab another victory over Nakamura, but the artist took advantage of the referee's back being turned for a moment and dropped to the mat as he pretended that he'd been low-blowed by the champ. With Styles distracted by the referee, Nakamura pounced and landed Kinshasa that earned him not only the winning pin but also his choice of pain for the WWE Championship Match at WWE Money in the Bank.
Last Updated: May 16, 2018