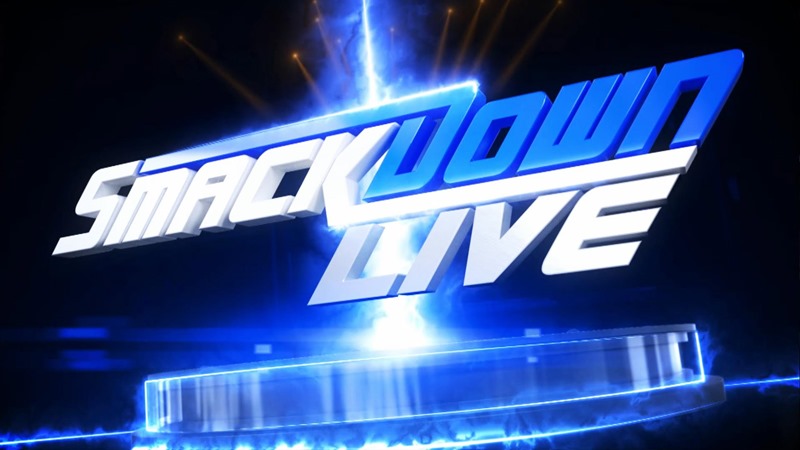 The October 4 edition of Smackdown took place at the Valley View Casino Center in San Diego, California. Here's all the action that went down.
Kane defeated Bray Wyatt via count-out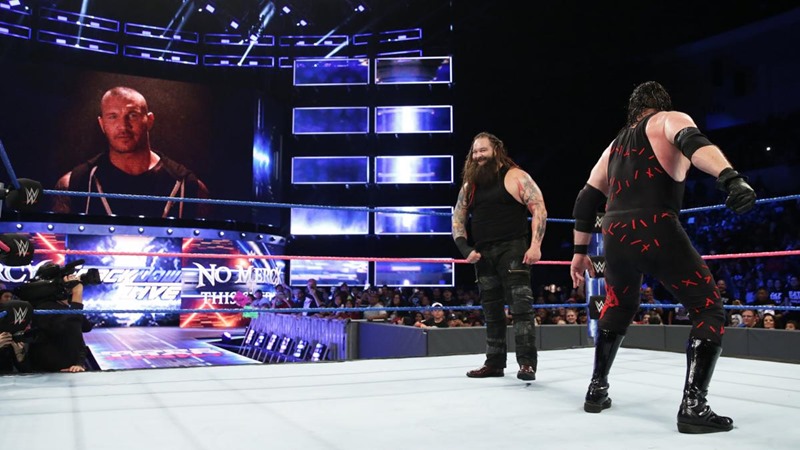 Bray Wytt and Kane wasted no time in the opening seconds of the first Smackdown match of the night, as they began throwing right hands at each other. The action was intense, but when Randy Orton appeared on the Titantron a moment was created for Kane to recover and go for the chokeslam finish. Bray rolled out of the ring after this, preferring to lose via DQ rather than suffer some more pain from the big red machine.
Backstage
Baron Corbin ran into Jack Swagger, who challenged him to a fight. Corbin told Swagger that he'd prefer to do the talking in the ring, as the two men agreed on a match later on Smackdown.
Nikki Bella and Becky Lynch defeated Alexa Bliss and Carmella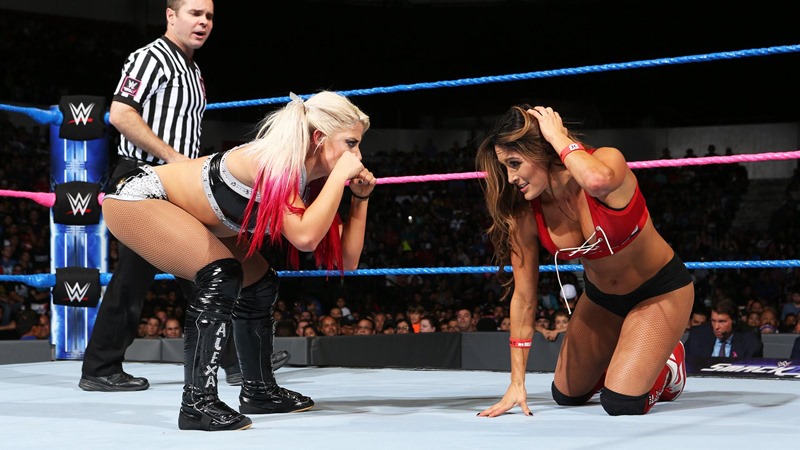 Carmella was sitting with the commentary team for the next Smackdown match, which began with a bang as Nikki threw Alexa Bliss across the announce table and continued with a Samoan drop attempt back in the ring. Carmella was having none of that however, and rushed the ring to attack Nikki. Becky Lynch would appear to save the day, as Alexa and Carmella retreated to the backstage area after suffering a loss when Smackdown General manager turned the singles match into a tag team bout.
Backstage
Bray Wyatt was on the hunt for Randy Orton, as he made his way into a dank storage unit. And then Orton appeared, shutting the door behind him…
The Hype Bros defeated The Vaudevillians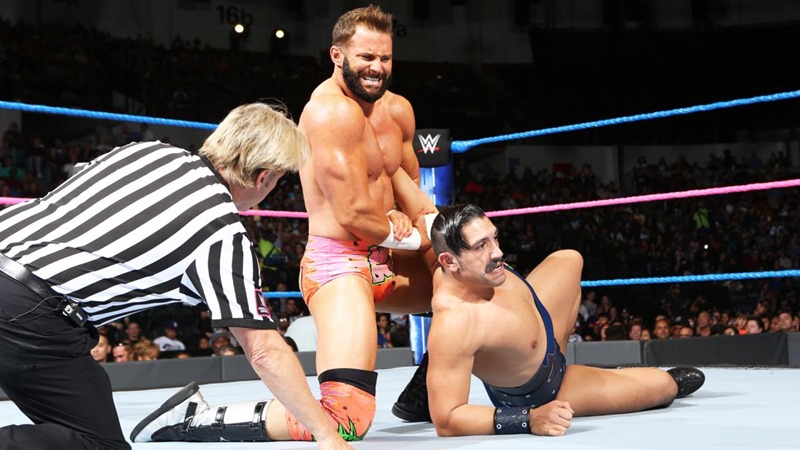 The Vaudevillians may have controlled the start of this tag team Smackdown match, but a hot tag to Mojo saw the man clearing the ring and laying out English as Ryder kept Gotch from intefering. A Hype Ryder finisher on English sealed the deal on this win.
The Miz TV aired a Dolphumentary

And it was time for Miz TV, with special guest Dolph Ziggler. Kicking off Miz TV with a lowlight reel of all of Ziggler's failures throughout his career that was referred to "11 long years of meiocrity". Ziggler wasn't apologetic however, saying that he did it all for the fans. The Miz however, told Ziggler to forget about them as his career would be over on Sunday. The Miz then brought  two former members of the Spirit Squad team that Ziggler used to belong to, as the Miz mocked him for his association in that group.
The squad then decided to attack Ziggler, but Ziggler quickly recovered to land two superkicks to his former teammates as The Miz hustled his way out of the ring.
Jason Jordan defeated Jey Uso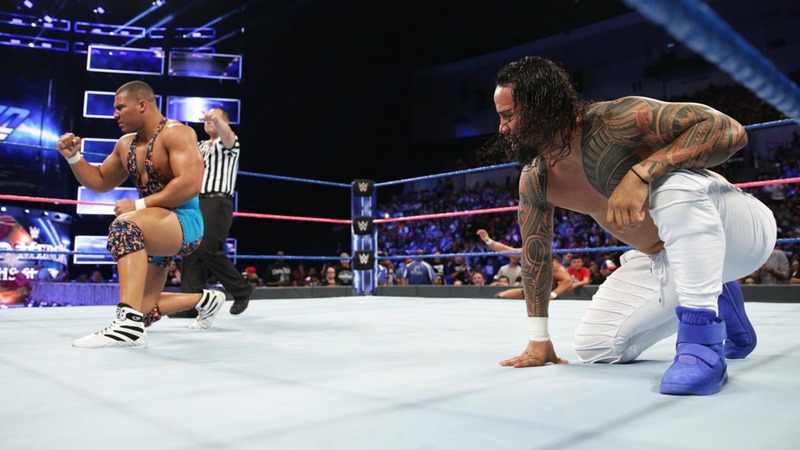 In a singles Smackdown match, Jason Jordan took the win with a surprise roll-up pin after several minutes of action.  The Usos then decided to knock American Alpha around a bit more with a post-match beatdown as they went for Gable's knee yet again, but Rhyno and Heath Slater stormed the ring to keep the heels at bay.
Backstage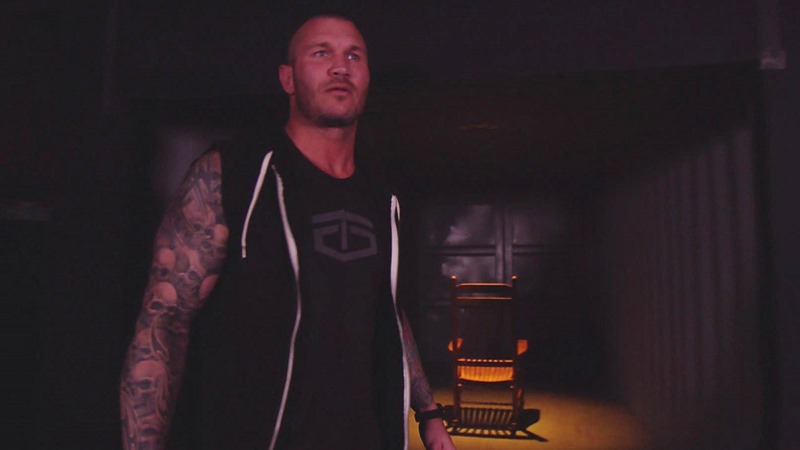 Orton re-opened the storage unit that he had locked Bray Wyatt in, but the eater of worlds was nowhere to be seen. Spooky.
Jack Swagger defeated Baron Corbin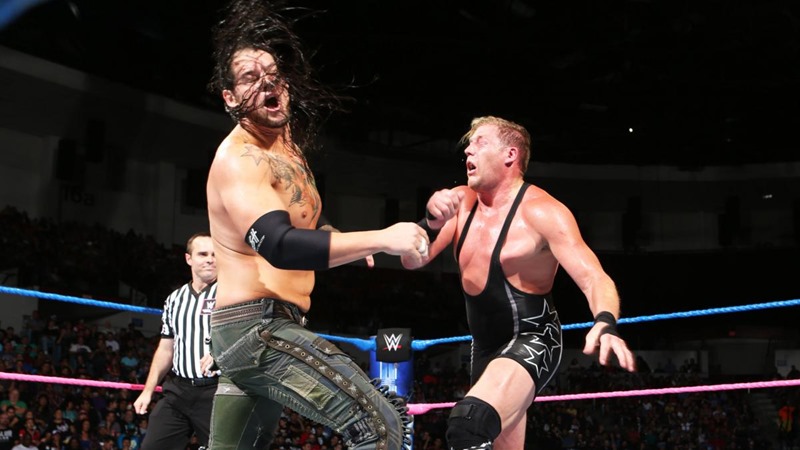 Corbin took easy control of this match from the start, but Swagger was back with a vengeance after he dodged a spear. Knocking out Corbin with clotheslines and slams, Swagger locked his broken opponent into the ankle lock, which ended with a tapout according to a controversial referee decision.
AJ Styles was in the ring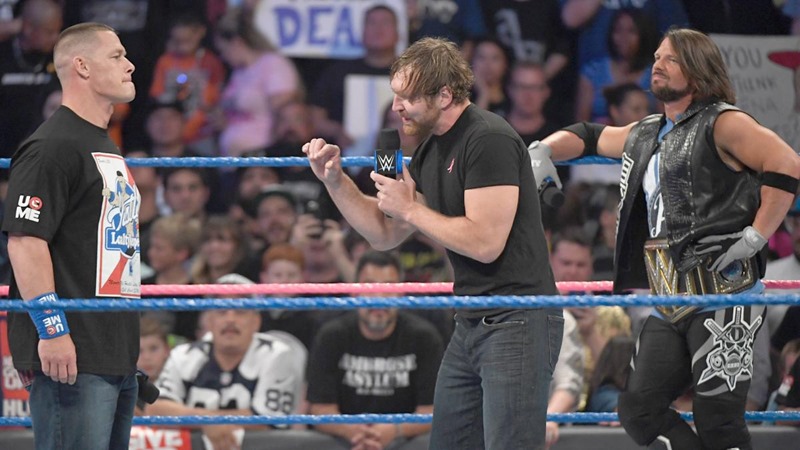 And he was there to tell the Smackdown crowd that the champ was definitely there. AJ went on to wax lyrical about himself until Dean Ambrose rocked up, who then had some harsh words for Styles. And then, shock and horror, John Cena appeared after his name was mentioned. AJ yelled at Cena to shut up, a trend which continued as Ambrose also interrupted him, describing Cena as a suck-up behind the scenes and nothing more than a mere character on TV who acted tough.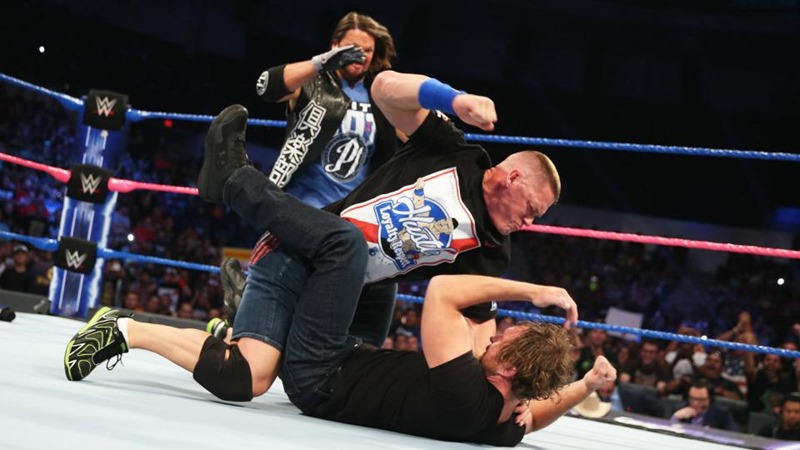 Having enough, Cena soeared Ambrose, threw AJ out of the ring and landed an Attitude Adjustment back on Ambrose. AJ may have left the ring in a hurry, but he forgot his WWE Championship belt along the way, which Cena held as a trophy. Running back in, AJ speared Cena and began pummeling him, landing a Phenomenal Forearm on the Cenation leader as he left with his belt.
But the night wasn't over yet for AJ Styles, as Ambrose jumped him from behind with a Dirty Deeds finisher on the entrance ramp. With AJ out for the count, Smackdown ended with Ambrose holding the championship in his hands.
Last Updated: October 5, 2016