Smackdown Live took place from the American Bank Center in Corpus Christi, Texas. Here's all the action that went down.
The Wyatt Family confronted John Cena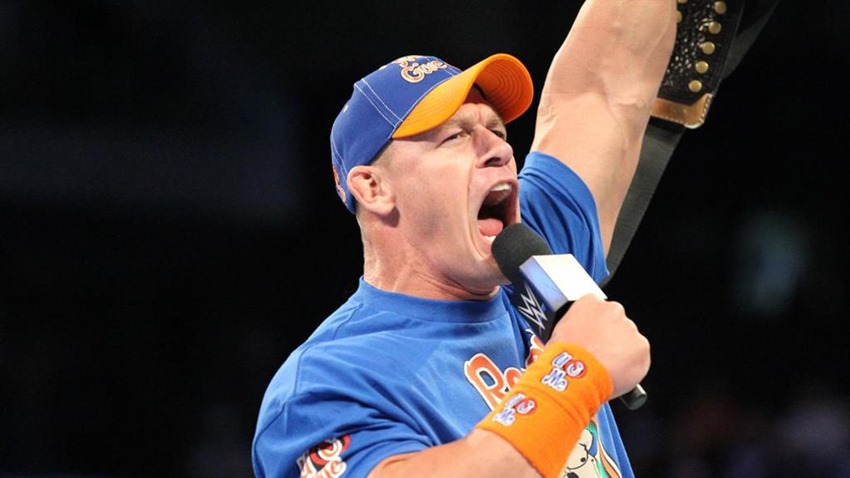 Smackdown kicked off with a message: That the champ was here and back. Newly christened WWE Champion John Cena hit the ring, ready for a fight as he discussed his plans for the upcoming Elimination Chamber event that would see him defend his title against five other competitors. But as always, Bray Wyatt had something to say as well.
Wyatt had his eye on the WWE championship, and he claimed that it would soon be a part of his family as Randy Orton moved in for a sneaky kill. But Cena found an ally in Luke Harper, as the former member of the eater of world's family joined the champ and helped stave off the attack. And with that bit of opening chaos settled, Smackdown commissioner Shane McMahon set up the opening match for the night between the four men right then and there.
Bray Wyatt and Randy Orton defeated John Cena and Luke Harper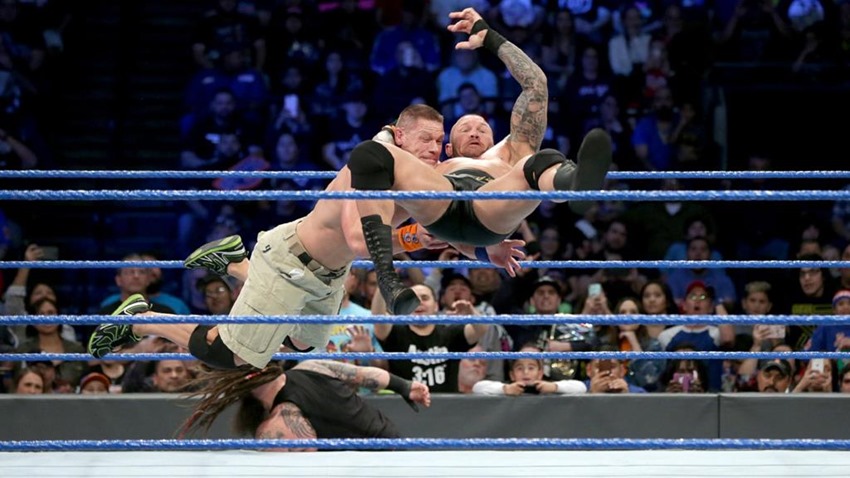 And what an interesting encounter it was. Orton and Cena are no strangers to each other, having duked it out in epic encounters in the past that range from traditional bouts through to I Quit matches. But while Luke Harper may have been in Cena's corner and ready to take on the Viper, he was hesitant to lay a hand on Bray Wyatt as Cena soon learnt when the odds were stacked against him and Orton locked on the RKO to pin the champ.
Carmella defeated Delilah Dawson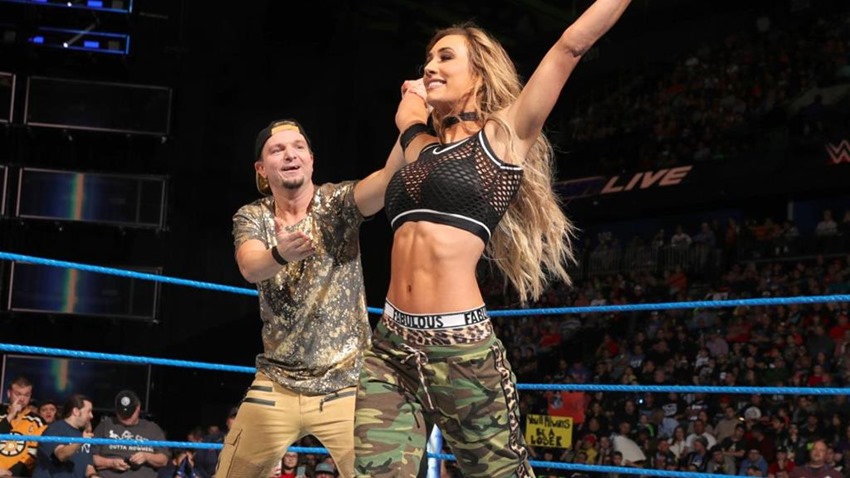 There's something about James Ellsworth having a new look, but nobody cares. Carmella got the Smackdown win, toppling the local talent with her Code of Silence finisher thanks to Ellsworth running some interference. Next!
Dolph Ziggler defeated Kalisto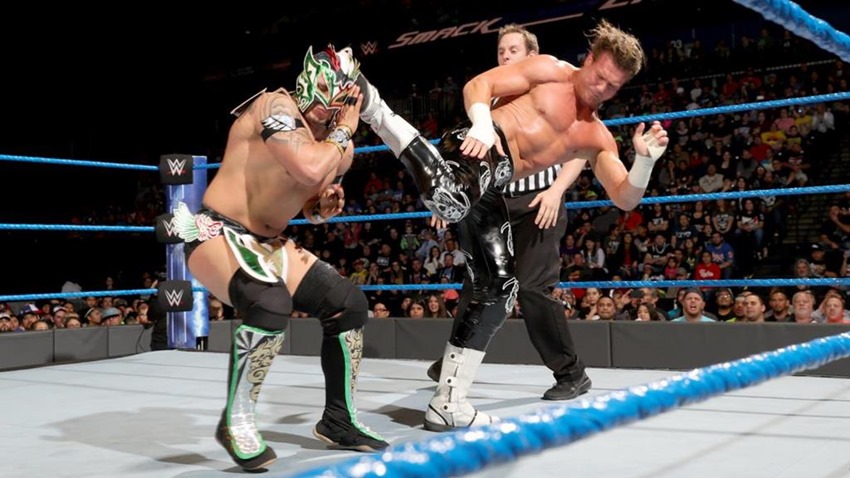 Dolph Ziggler's feud with Kalisto went to the next level last night, as the show-off had to deal with a high-flying opponent who had an insurance policy in the form of Apollo Crews backstage. But Ziggler's ruthless agression was more than a match for Kalisto, as he grounded his opponent with a superkick that had him out cold.
With the match done and over with, Ziggler attempted to rip Kalisto's mask off, but Crews arrived in the nick of time as he sent the show-off backstage.
Naomi and Becky Lynch defeated Alexa Bliss and Mickie James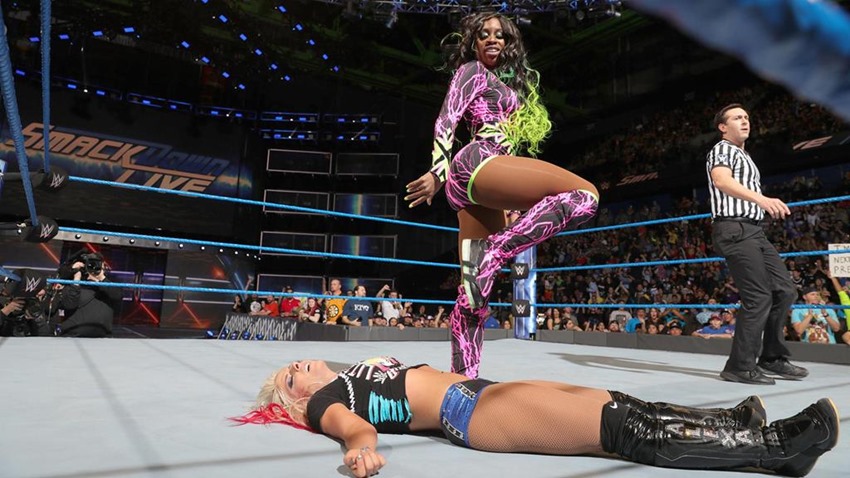 Tag team action was next up on Smackdown, as the ladies of the ring collided. With a pin victory over current Smackdown women's champ Alexa Bliss at the Royal Rumble, Naomi wanted to continue her streak as she teamed up with Becky Lynch to take on the wicked witch and Mickie James. And that momentum came in handy, as the two sides shifted back and forth until Naomi landed a split-legged moonsault on Bliss to secure victory.
Chaos broke loose before SmackDown Tag Team Champions American Alpha's open challenge ever began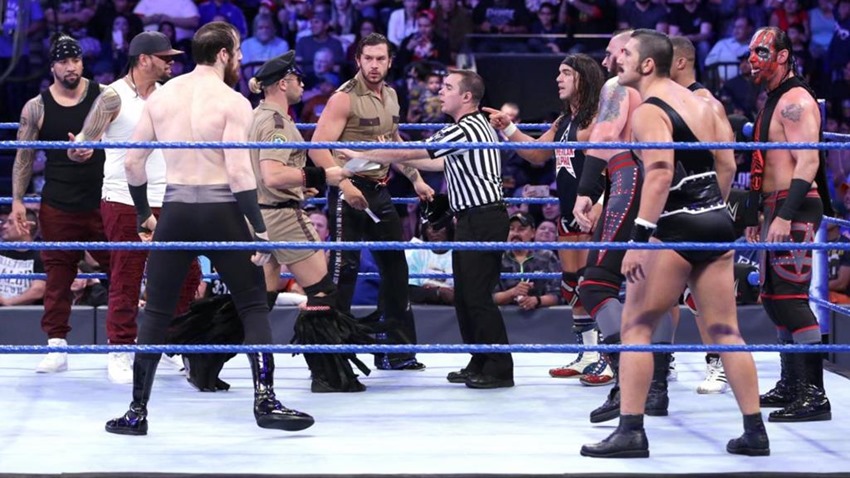 That's right, Smackdown also has a pair of tag team champions! American Alpha wanted to remind everyone of their status, as they issued an open challenge to any team on the roster to come face them in the ring. Which may have been a bad idea, as everyone from the Usos to Breezango appeared, with chaos quickly erupting. But with the ring cleared of competition, only one other team was left standing with American Alpha: Former champs Heath Slater and Rhyno.
AJ Styles defeated Dean Ambrose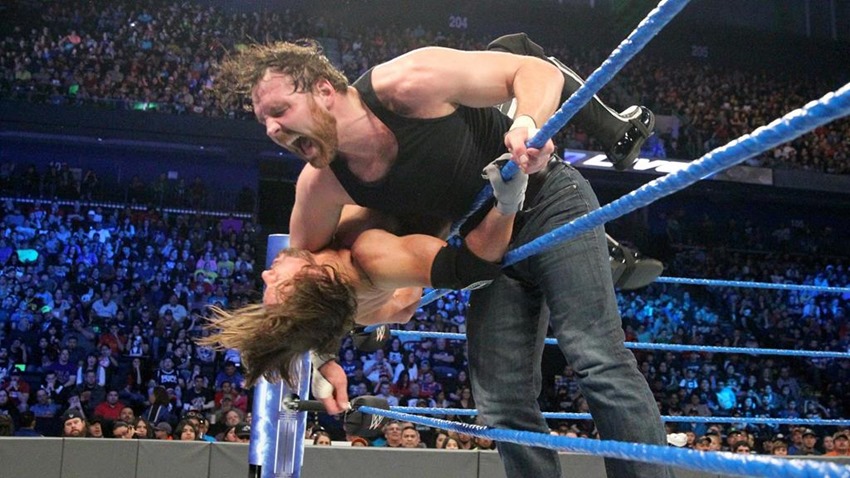 With The Miz joining the commentary team, it was finally time for the main event. An event that saw former WWE champions Dolph Ziggler and AJ Styles clash, while Baron Corbin joined the announce team for a war of words with the so-called awesome one. And what a match it was. Styles may not have the WWE championship around his waist, but he still fought like a champ while Corbin and the Miz took their heat from words to fists as well.
A distraction in place that curtailed Ambrose's momentum in the ring, Styles took advantage with a Styles Clash that left the lunatic down for the three-count. And while Ambrose had to suffer a loss, he also had to deal with a post-match Skull-Crushing Finale from the Miz and an End of Days from Corbin as the lone wolf sought to make a statement before the Elimination chamber began. All this, while AJ Styles grinned from high on top of the ramp.
Last Updated: February 1, 2017