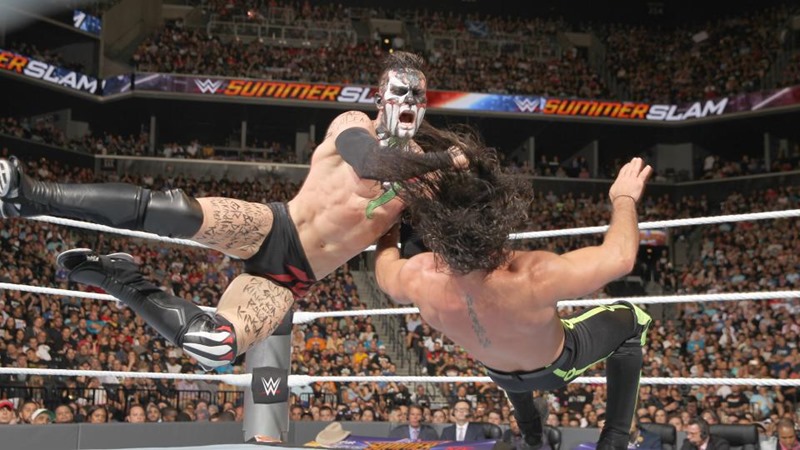 The 2016 edition of Summerslam took place last night at the Barclays Center in Brooklyn, New York. Here's all the action that went down.
First up! Some pre-show results:
Sheamus defeated Cesaro
Sami Zayn and Neville defeated the Dudley Boyz
The Usos, American Alpha and The Hype Bros defeated Breezango, The Ascension and The Vaudevillains
And then on to Summerslam proper!
Chris Jericho and Kevin Owens defeated Enzo Amore and Big Cass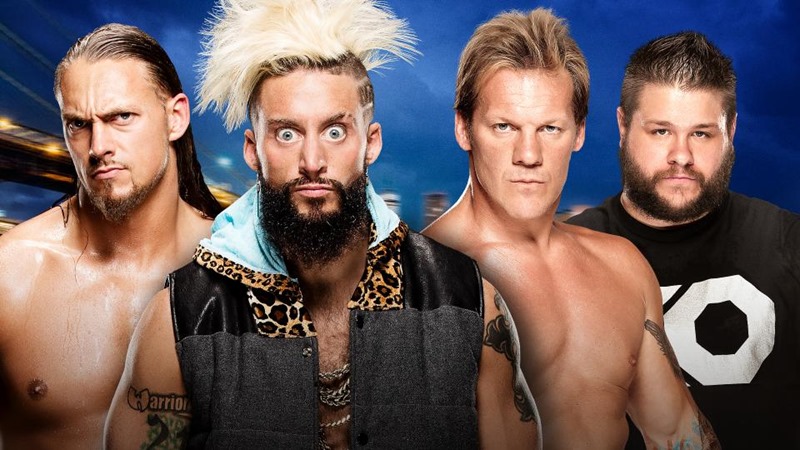 After some pre-match jibba jabba by the realest guys at Summerslam, the Summerslam match was on! Big tags and plenty of teamwork as Enzo and Big Cass duked it out with Chris Jericho and Kevin Owens in and out of the ring. With Cass taken out by Owens with a cannonball later in the match, Enzo was set up for a perfect Codebreaker by Jericho, who earned the realest pin of the night.
Charlotte defeated WWE Women's Champion Sasha Banks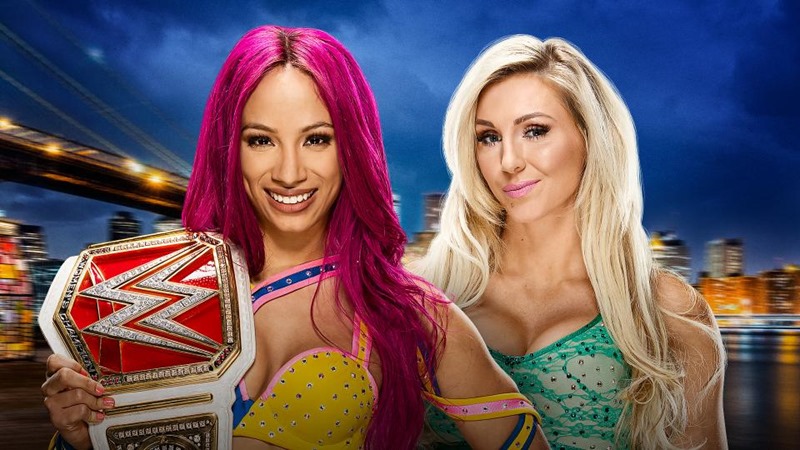 This was not a pretty match. Highlighted best by several botches, the Summerslam bout for the WWE's Women's Championship at least managed to salvage some pride with some impressive ringwork later on, wrapping up whenSasha Banks reversed a backbreaker from Charlotte into a Banks Statement, which Charlotte herself reversed into a quick pin. Your winner at Summerslam and once again WWE Women's Champion, Charlotte!
Intercontinental Champion The Miz defeated Apollo Crews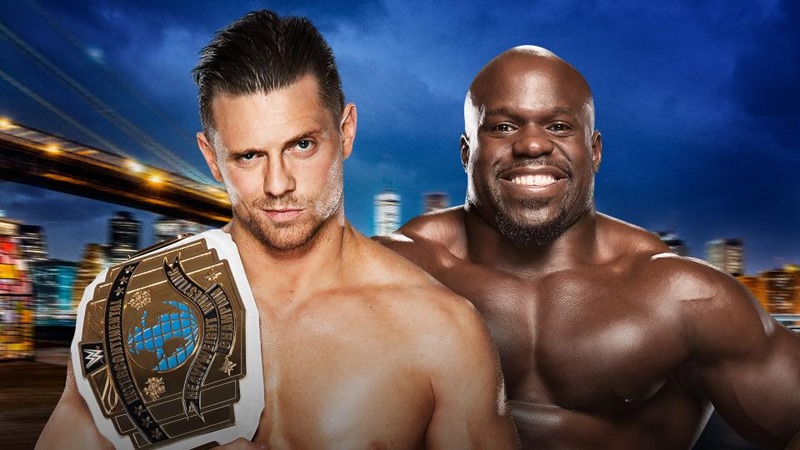 Another solid match featuring the Miz, as he kicked off his Summerslam defense with some early momentum. Crews would bounce back with a dropkick and a standing moonsault as the bout raged on, but it just wasn't his night. A missed splash on The Miz resulted in Crews dealing some brain damage to himself on the top turnbuckle, which was just the break that The Miz needed to lock in a Skull-Crushing finale so that he could retain his title.
AJ Styles defeated John Cena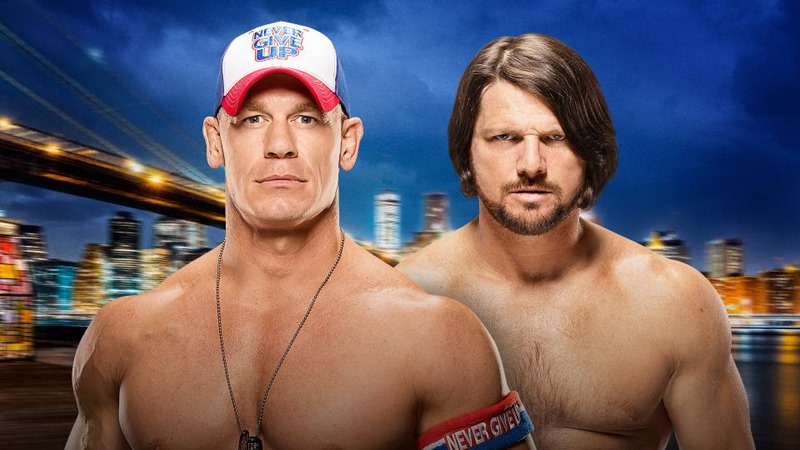 Once again, Cena and Styles put on a classic singles match. Their Summerslam bout kicked off with big moves, as AJ landed a Brainbuster on the Apron while Cena answered with a massive back body drop. Man, this match just went on, dealing ludicrous amounts of damage to each man in the ring. Suplexes, shoulder blocks and various other signature moves from Cena were locked in.
Styles was all over the ring, throwing his own iconic moves and suplexes as the near-falls wracked up. But this would not be a Summerslam that Cena would walk out of with his hand held high, as Styles worked his way out of an Attitude Adjustment and into a Styles Clash,rolling Cena up for the three count and earning a clean win. Something that has rarely ever happened in a WWE match featuring the golden boy.
Gallows and Anderson defeated WWE Tag Team Champions The New Day via DQ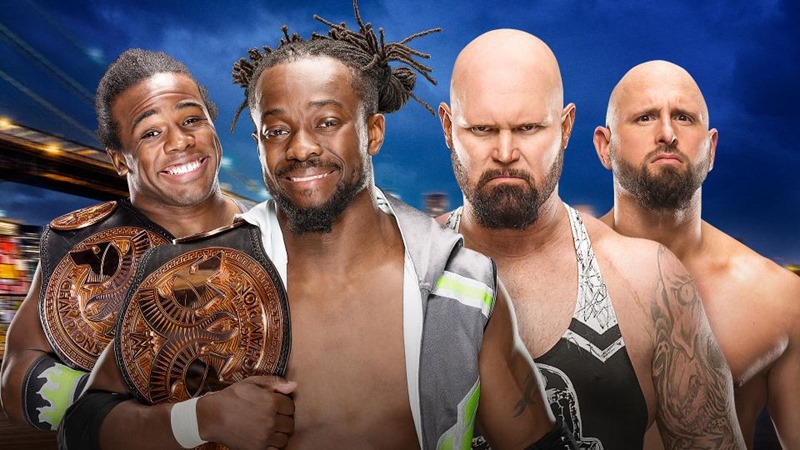 Typical and competent tag team action from both The New Day and the Club, as both teams waged war at Summerslam with the momentum quickly shifting between tags. The real story however? Gallows and Anderson attempting to murder former Daily Show host Jon Stewart's groin, only to be annihilated by a suprise Big E who overhead suplexed Gallows on the floor and slammed Anderson into a barricade.
Naturally, the bell was run by the ref, a DQ clause was invoked and Stewart partied with The New Day all night long at Summerslam. Wrasslin'!
WWE World Champion Dean Ambrose defeated Dolph Ziggler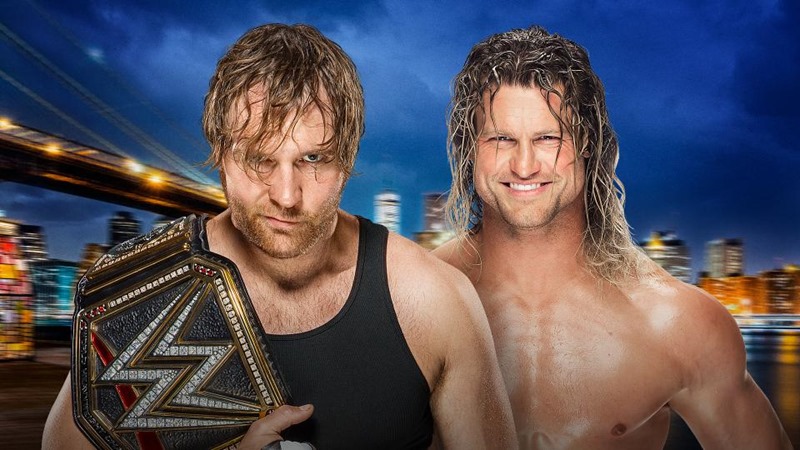 Ziggler and Ambrose put on one hell of a show as the WWE Championship Summerslam match started with headlock takedowns and then transitioned into a dropkick from Ziggler and corner splash. The match intensified further, going to the top rope and leaving both men shattered after facebusters, botched spears and top rope elbows.
The finish came on the top rope, as Ziggler's momentum was derailed by a Dirty Deeds from Ambrose, picking up a clean win to retain his championship.
Natalya, Nikki and Alexa Bliss defeated Carmella, Becky Lynch and Naomi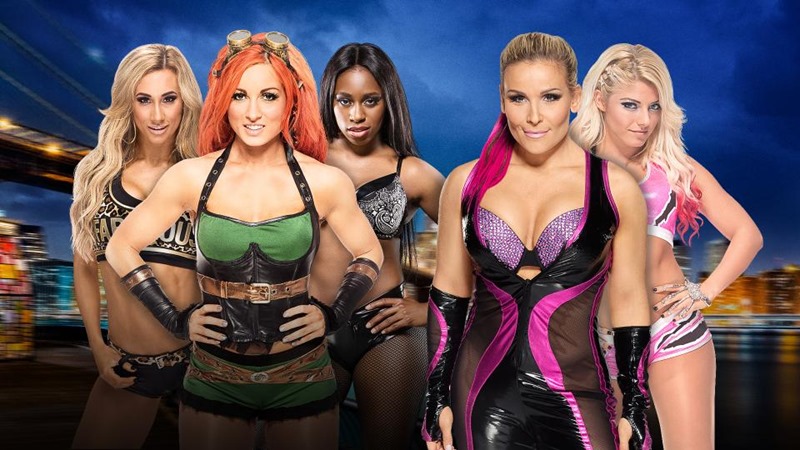 It was an alright match. Nikki got a TKO on Carmella and everyone moved onto the next match.
Finn Bálor defeated Seth Rollins to become the first WWE Universal Champion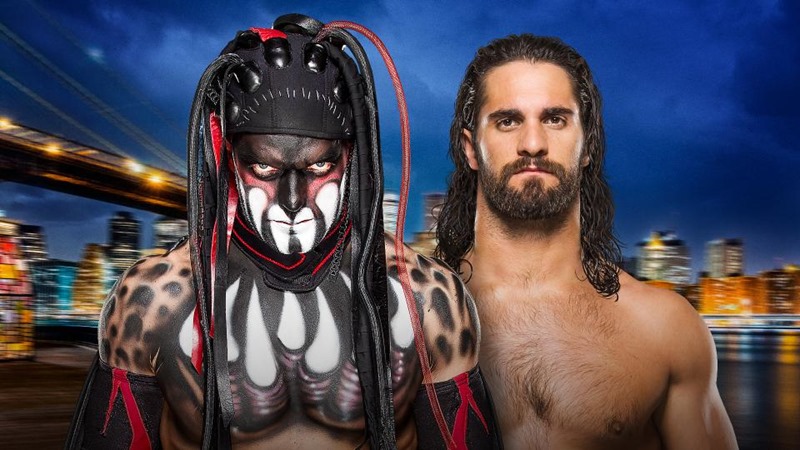 I'm plenty sure Finn Balor eats anti-gravity flakes for breakfast. Anyway, the Demon King took on Seth Rollins to determine who the new WWE Universal Champion would be, and they did not disappoint. A lot of top-rope offense from Balor, while Rollins countered with heavy slams and some fine match control. After some taxing damage inflicted on both men, it was time for the match to draw to a close.
And that it did, as Balor survived a Pedigree attempt to hit his signature top-rope double foot stomp on Rollins. Winner and the first ever WWE Universal Champion, Finn Balor!
U.S. Champion Rusev vs. Roman Reigns ended in a No Contest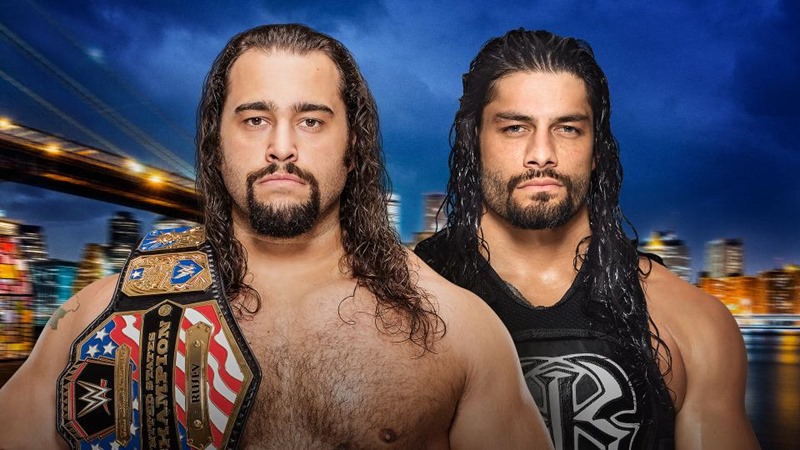 Ringside brawl. Superman punch, steel chair on Rusev and a ringside beatdown as the Roman Reigns match was pretty much called off due to the fact that a madman was running wild all over the ring. Which was unexpected, I guess? Anyway, on to the main event!
Brock Lesnar defeated Randy Orton via TKO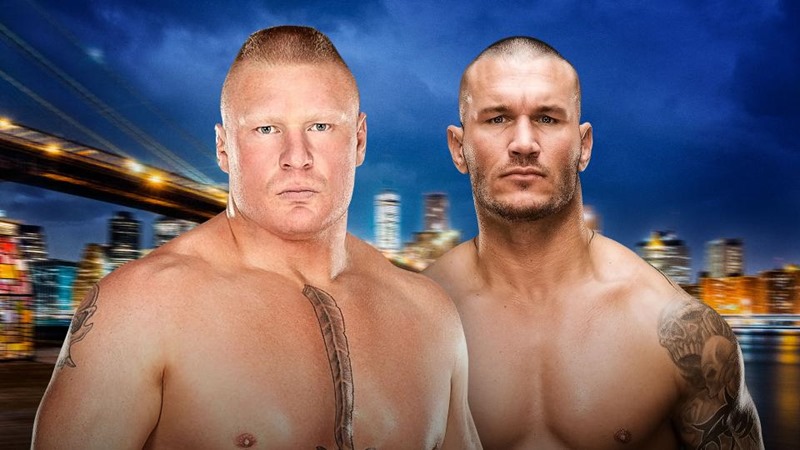 Heyman cut his usual magnificent promo before the match for his client, BUUUUUUUURRRRRRRRROOOOOOOCK LEEEEEEEEZNAAAAAAAH, who then started the match by attacking Orton with knees and shoulder blocks. An attempt to introduce Orton to an early tour of the German block of Suplex City was countered into a dropkick by the Viper, who then attempted an RKO that Lesnar easily read.
The two went at it, but Lesnar was on fire at Summerslam as he pummeled Orton with high impact moves everytime it looked like the RKO would land. Lesnar would then inflict some MMA pain on Orton, mounting him and cutting him open with fists tha brought out a medic to check on Orton. Lesnar was having none of that however, tossed the medic off and continued to annihilate Orton as the bell was rung and the match was called off with Lesnar winning by TKO.
And still Lesnar was not satisfied, throwing more concussions via a fist-based transmission system at Orton, prompting Shane McMahon to make an appearance and plead for Lesnar to stop. So he did, just long enough to F5 the younger McMahon and leave the Summerslam ring looking like the aftermath of a warzone.
Last Updated: August 22, 2016