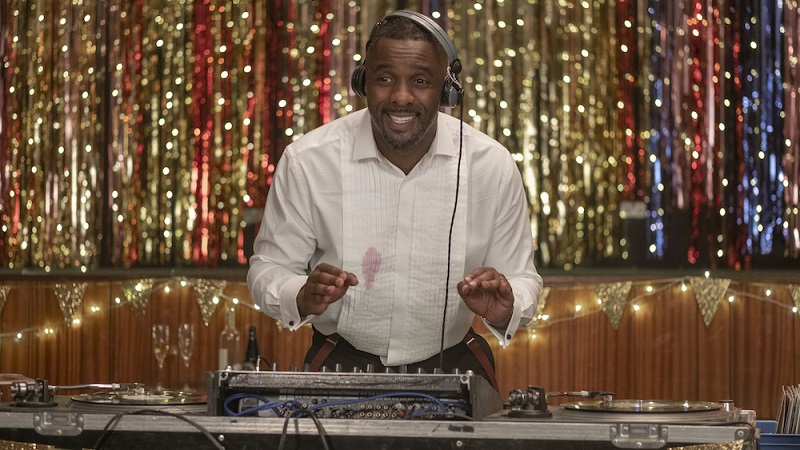 What price would you be willing to pay for the chance at global success and world fame? What if your best shot at fame required you to take a massive step back In terms of job direction without any guarantee of making it? These are the sacrifices that Idris Elba's character, a struggling DJ named Charlie, has to make when he is asked to take on the job of being a nanny to his best friend and fellow music producers' problem child, Gabby (Frankie Hervey.
Needless to say the mere thought of someone like Elba taking on the role of a nanny should be enough to ensure that hilarity ensues, but this new Netflix series Turn Up Charlie showcases a whole lot more as Elba's character tries to balance a desire to be on the stage and in music with the responsibilities of a growing bond that he develops with the young Gabby, who is clearly no angel of her own either. Of course, Charlie's Nigerian family comes into the picture which is certainly going to add a certain elelemtns of cultural flavour and laughs into the mix as well.
I must say I laughed at that more than I thought I would. While the whole male nanny thing has been done many times before in movies, this series takes a very different approach to it and doesn't hold back on the adult humour, making for some really unexpected drama and laughs along the way. If the whole series can be as funny as this trailer makes it out to be, we could be in a really good time with it.
Turn Up Charlie is created by Elba (who is also a DJ in real-life) and Gary Reich, and sees Elba play alongside Piper Perabo and JJ Field with Tristram Shapeero and Matt Lipsey directing the entirety of the first season's eight episode run. Turn Up Charlie is set to premiere on March
Last Updated: March 1, 2019