It must be a comforting feeling when Russia's richest man invests in Russia's biggest eSports organization. Alisher Usmanov, Russian billionaire and investor, has apparently put forward and investment of close to $100 Million into the Russian MGO who specializes in Counter-Strike: Global Offensive and Dota 2. Usmanov's firm, USM Holdings, has put forward the investment as one of the many endeavours started by the founder including investments in telecommunications and mining.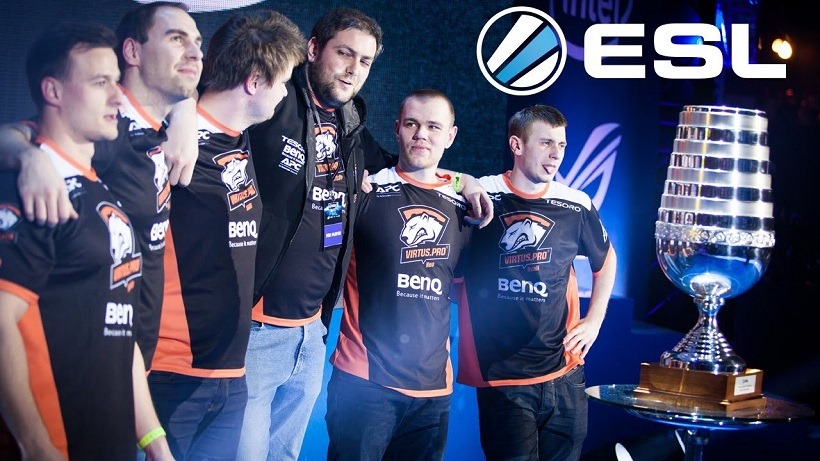 Virtus.Pro after their victory at ESL One Katowice CS:GO.
The investment is no surprise as Virtus.Pro are synonymous with everything eSports in Russia. A second important factor is the growth of eSports globally with  Virtus.Pro fielding two incredibly strong teams in both CS:GO and Dota 2. They're also a large media organization in Russia staying close with every aspect of Russian, and global eSports.
"E-sports are a unique proposition, uniting the sports, media and the internet industries. It is a fast-growing market, which has already generated huge interest around the world and Virtus.pro is the leader in the e-sports industry in Russia." – Ivan Steshinsky, a board member of USM Holdings
Conventional sports often receive investments of almost double Usmanov's offer to Virtus.Pro, so as we strive to reach that level this initial investment is a push in the right direction. It's surprising that it has taken this long for a major financial player to pour millions into an eSports organization, but it isn't the first time it has happened. You may remember Martin Shkreli, the owner of the Pharmaceutical company, who bought a League of Legends team and then hit stardom hiking Anti-retroviral medication prices.
The investment will aid Virtus.Pro to move from being Russia's best eSports organizations to a global entity similar to the likes of Evil Genius and Fnatic, including funding the construction of eSports arenas in Russia to further grow the scene.
"Our main goal is to increase the popularity of e-sports in Russia, and this is what USM's investment will go towards . The funds will primarily be used to launch new tournaments and various new gaming disciplines, as well to create media channels to cover the sport and to construct e-sports arenas." – Anton Cherepennikov, managing partner and co-owner of Virtus.Pro
If there's one thing I've always brought up in conversations about the growth of eSports in South Africa, it's this. We need one big investor to help our teams grow and compete globally, so if you have any super rich uncles, please ask them nicely to invest in eSports.
Like esports?
Check out esports central
Last Updated: October 16, 2015