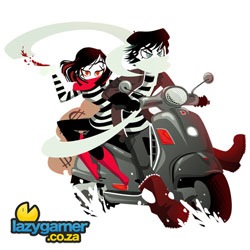 Three sixteen-yea- old French idiots have been arrested in Japan for stealing games and consoles to the value of 1 million Yen (about R105 000) from Sofmap, a retailer in the Japan's Akihabara region.
The teens appropriated a total of 92 games and seven consoles in 18 separate capers since November of last year. Japanese people being Japanese, nobody tried to stop them. The Gauls then had the gall to resell their ill-gotten bounty to another nearby Sofmap store.
One of the youths said in a sworn statement that "Stealing is simple in Japan," adding that "Japanese people shouldn't be so easily trusting of people."
Maybe, just maybe you shouldn't be such a reprobate.
Their motive, it seems, was keeping up with the Joneses at the affluent international school they attended.
Source : Kotaku
Last Updated: March 5, 2009