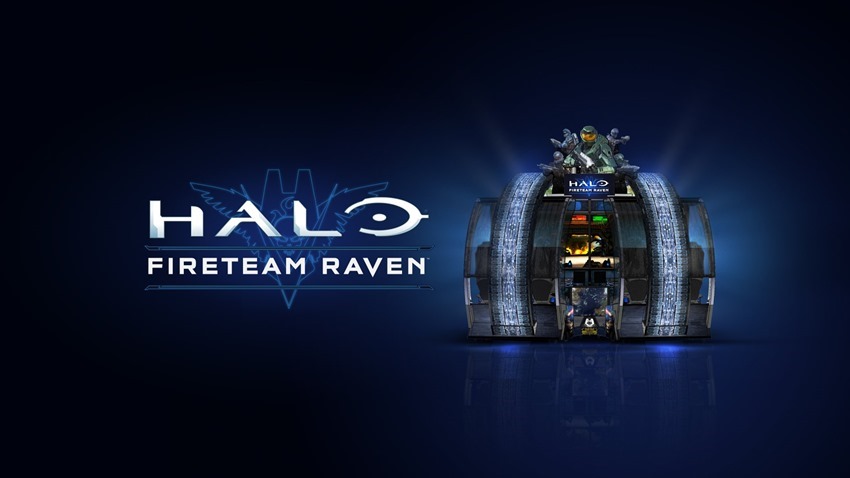 When it comes to exclusives, the Xbox One isn't doing as well as its fans had hopes. While the Xbox One X is undoubtedly the best place to play third party console games, first party output has been lacking, especially when compared to Sony and Nintendo.
If there's something that could get fans excited, it'd be a brand new Halo. And one is coming! Unfortunately, it's not the Halo game fans have been expecting. It's not even for Xbox One. Halo: Fireteam Raven is a brand new, 4 player co-op arcade game. Yes, an actual coin-operated arcade game with massive mounted light guns like you used to play when you were a laaitie.
It'll feature a massive 130 inch 4k screen top deliver super crisp visuals of players destroying Covenant enemies, vehicles, and spaceships. It's set in the same period as the original Halo: Combat Evolved. Fireteam Raven are a group of Orbital Drop Shock Troopers (ODST – still the best Halo, thanks) who join Master Chief and the UNSC in their fight against Covenant forces.
"Arcade games are a wholly different challenge compared to console and PC gaming, and we've learned a tremendous amount as we worked with Raw Thrills to make this happen," says Kiki Wolfkill, Head of HaloTransmedia at 343 Industries.
To make this announcement even stranger, it'll only be available at Dave and Busters, a restaurant and Arcade chain in the US and Canada. Talk about an exclusive.
As strange as it all seems, I'm actually happy about this. I really miss those old arcade days, and though I'll likely never get to play this, it's a nice reminder of those times.
Last Updated: May 18, 2018