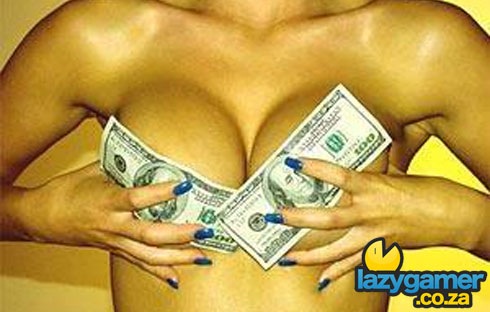 Microsoft have released their financial result for the first quarter of this year, ending March 31. What they reveals is that – as expected – Microsoft makes a whole bunch of money.
Despite a 12 percent decrease in year-on-year sales of the 360, profits for the quarter were up. Lots up! Then Entertainment division – which includes Xbox 360, Zune and *chuckle* Games for Windows pulled in a fair 1.67 Billion dollars in turnover – and 165M in pure profit.
Although down 12 percent, sales of the Xbox 360 console accounted for $199 Million, largely thanks to decreased cost in manufacturing. This brings the latest lifetime sales figures for the console to over 40 million units. Based on recent surveys, that MUST SURELY MEAN only 23.2 million people have working 360's. There are very good reasons I'm not an actuary.
Sales of software PC and Xbox 360 decreased 5 percent to $240M; something probably attributed to piracy, lower console sales, that fact that half of the userbase plays Modern Warfare 2 with the rest of the userbase playing Halo3, and Sony's incredible line up of exclusives. There are very good reasons I'm not an analyst.
Still, it's been a good quarter for the division which has seen turnover rise by a staggering 242 percent from the previous year.
One of the primary contributors to this is paid for online service Xbox Live, which pulled in a  fair amount of cash thanks to the staggering success of the overpriced stimulus pack for Modern Warfare 2. Those of you hoping Xbox Live would at some point become free to match the PSN, best get your heads out of the clouds. It costs money for a reason, and one of those reasons is that it keeps the champagne flowing at Microsoft HQ.
Source : AttackoftheFanboy
Last Updated: April 23, 2010