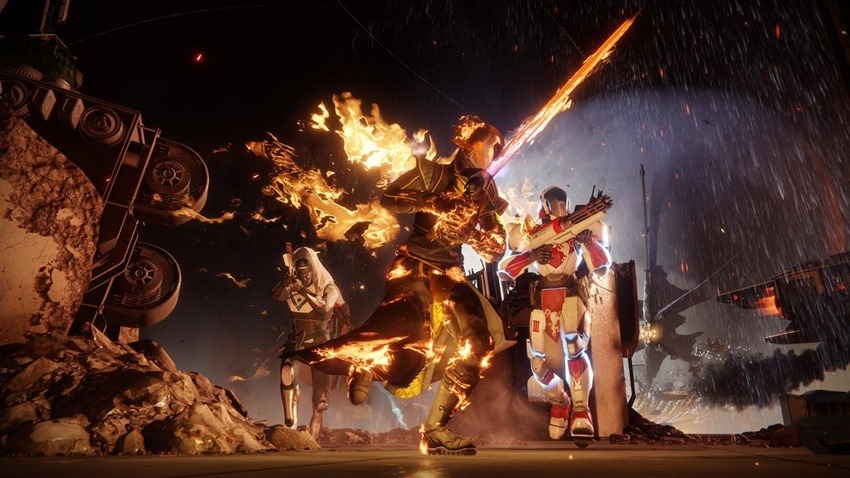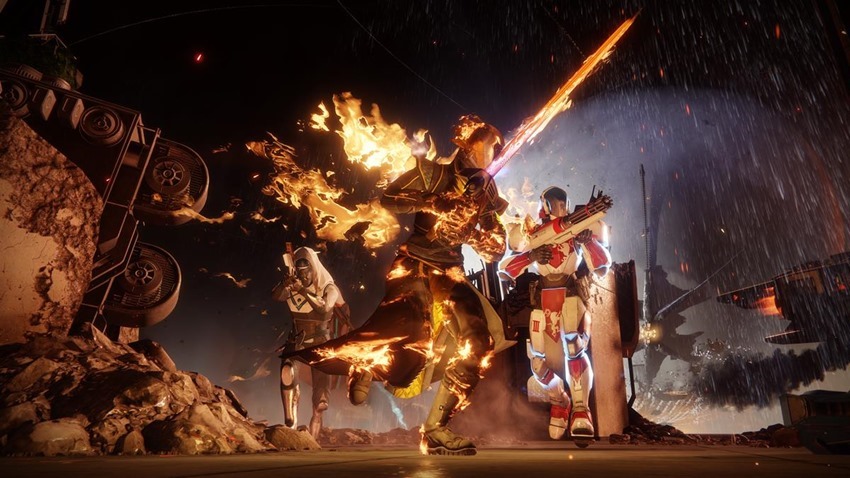 FINALLY, DESTINY 2 IS COMING. With a ton of info, as developer Bungie decided to spill the beans on their first proper sequel. Beans which we picked up,to the tune of fifty as today's hands-on session revealed plenty of information. Here's the rundown of what I discovered while I wandered if I could kill the YouTuber in front of me and consume his place in the line to play Destiny 2.
Guardians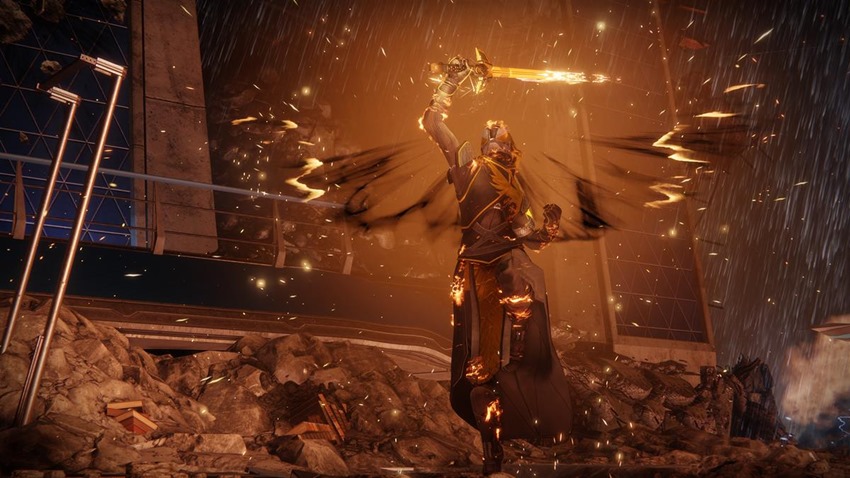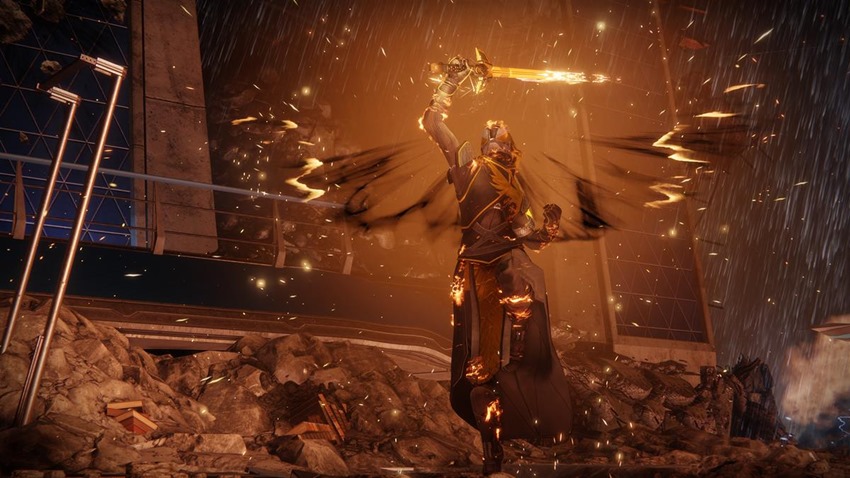 Destiny 2 kicks off with your Guardian at full strength,but it isn't long before Ghaul and his Red Legion sever your connection to the Light of the Traveller
While the same three classes will be in action (Warlock,Titan and Hunter), they'll all get a fourth new powerset to complement their Arc, Void and Solar skills
Warlocks can now access the powers of the Dawnblade
Hunters get to dance around foes with the Arc-Strider sub-class
Titans can wield the shield of the Sentinel sub-class
The skillsets established across Destiny and its expansions have also been massively tweaked and modified
Weapons
Your arsenal comes in three flavours now: Kinetic,Energy and Power
Kinetic offers standard damage with regular rounds
Energy adds elemental damage to the mix
Power lives up to its name, offering heavy-hitting responses to enemies
Basically any weapon type can belong to one of the three categories above, instead of being limited to Primary, Secondary and Heavy categories
Three new weapons were introduced: SMGs, Gatling cannons and grenade launchers
Suros,Omolon,Hakke and Tex Mechanica have some new competition: Veist.
New planets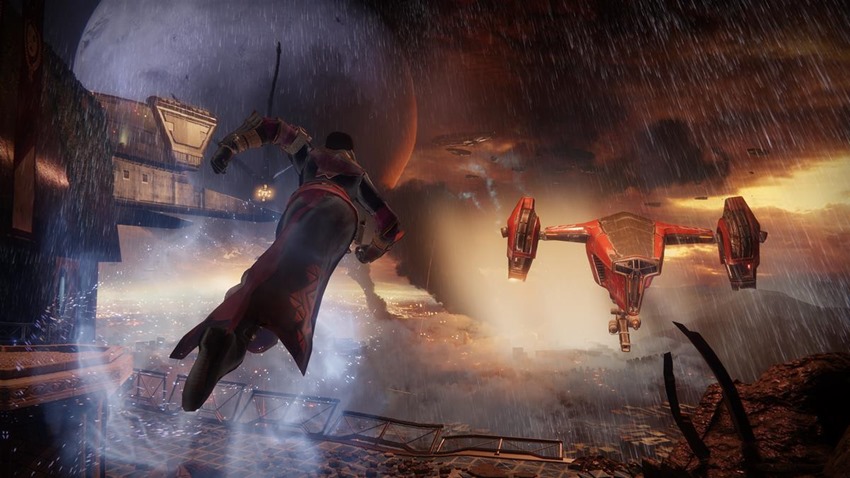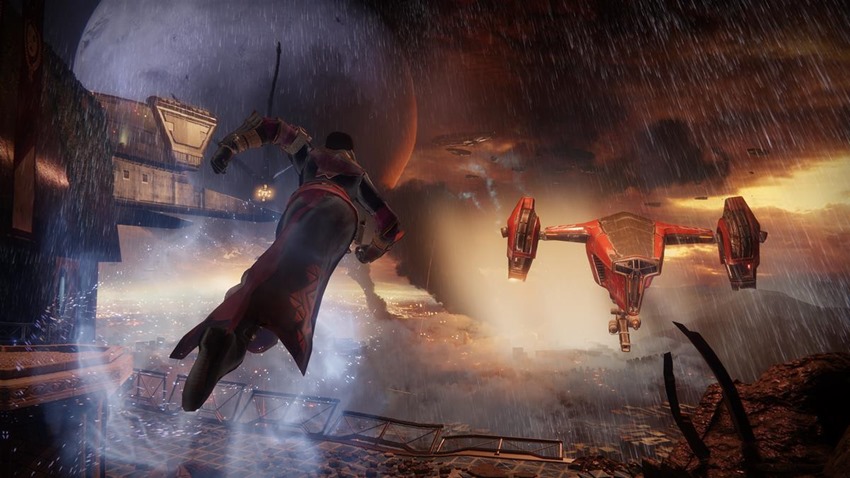 In addition to the new hub, there'll be four new zones/planets to explore:
Earth, Titan, Io, and Nessus
Earth is home to the European Dead Zone,which survived the cut content of Destiny 1 to resurface again in the sequel
Bungie said the the EDZ is their "largest destination yet," with access to caves, a new hub and a massive forest
Titan is a moon orbiting Saturn that has no actual terrain,only interlinked platforms from mankind's Golden Age
Titan vanguard Zavala can be found here, seemingly in self-imposed exile
Bungie described Nessus as a "strange and unstable planetoid" that the Vex have taken over and turned into one of their machine planets
Cayde-6 can be found here, up to shenanigans presumably
Io is the last location that The Traveler visited before the Golden Age of humanity ended, and is considered holy ground for Guardians
Ikora can be found here, as she searches for answers
Dominus Ghaul
Project Lead Mark Noseworthy described Ghaul to us as "the hero of his own story"
Dominus Ghaul's primary objective is to show humanity that the Traveller chose wrong, as he strips the Guardians of their connection to the mythic being
Unlike Oryx the Taken King,Ghaul believes that he's actually helping humanity
The Red Legion
This division of the Cabal aren't your ordinary grunts,but rather their elite special forces
They're also more varied in their ranks: Red Legion troops include flamethrower soldiers, elite ground forces,hunting packs, sniping Psions and cleaver-wielding Butchers
Flamer troops can be taken out explosively,if Guardians can snipe the fuel tank on their back
Butchers are meatier opponents who rush Guardians to deliver melee beatdowns
The new Phalanxes are also wise to your ways. Their new shields prevent their feet from being peppered with bullets,although it does have a large weakpoint in the middle
Countdown
Destiny 2's newest Crucible mode is simple but quick: Countdown
The map we played Countdown on was called Midtown. It lives up to its name
Countdown has opposing Guardians either setting off charges, or defending and defusing them
Charges go off very quick so awareness of the map is paramount here
Guardian lives are limited. One death and you're out
There are respawns available, but good luck surviving long enough to help out a teammate.
Countdown has a best of five setup
All PvP modes are now 4v4 games
Clans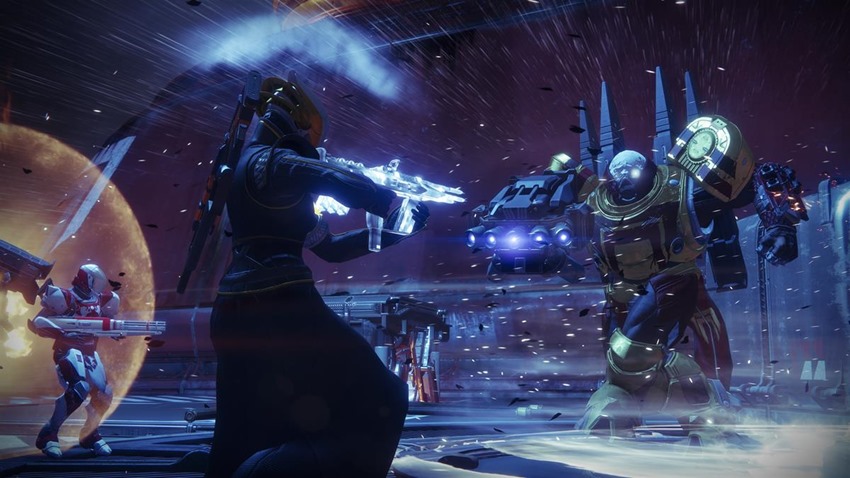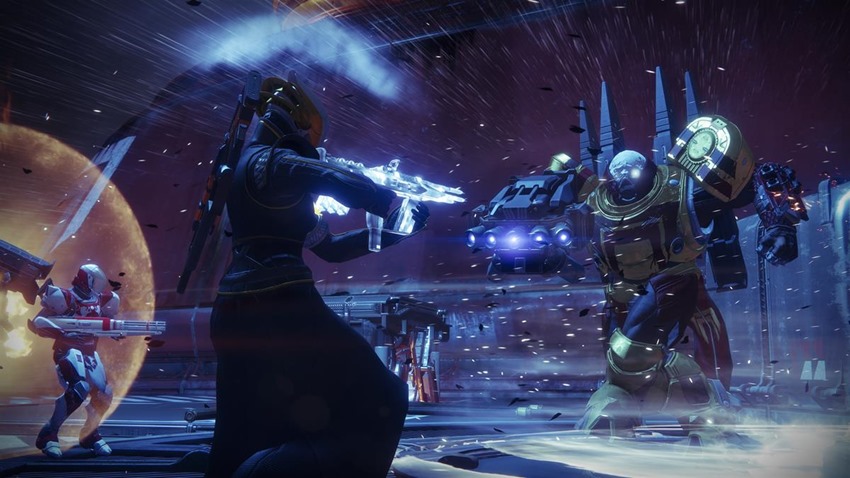 Destiny 2 now has official clan support
Bungie calls Clan creation a "new integrated system that allows friends to bring their community and unique culture to the forefront of Destiny"
In-game rosters will allow players to build and customise their teams
Clans will also have shared rewards,with all clan-mate actions contributing even if they're playing solo
Guided Games
Destiny 2's answer to Looking For Group is a new system which will allow lone wolves and social players to pair up to tackle strikes, raids and missions
This new feature allows solo players to find and play with other players to enjoy Destiny 2 and earn new in-game rewards like weapons, and armour," Bungie said.
Destiny on PC
Vicarious Visions have developed Destiny 2 for PC
Destiny 2 will have 4K support
And a FOV slider
PC will not have dedicated servers
The PC version of Destiny 2 will be released after the console versions,when Bungie is happy with the end result
There's even more out there,of which I'll have more wrap-ups written for just as soon as kick my jet lag in the balls.
Last Updated: May 19, 2017