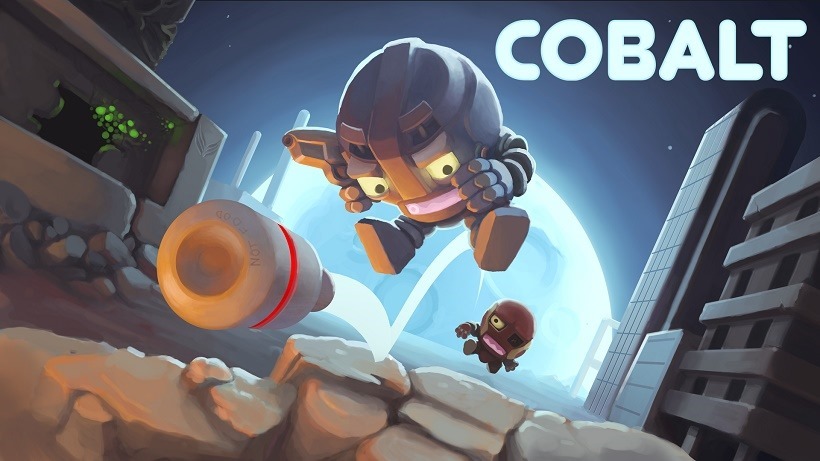 It's been a long time since we've heard anything from Mojang regarding their game (that isn't Minecraft) called Cobalt. The last piece of significant news we had in fact, was back in October, when it was announced that the shooty side-scroller was getting delayed until February.
Well, have you looked at your calendar lately? That just so happens to be next month, and it looks like everything has gone according to plan. There will be no further delays – Cobalt now has an official release date (via PC Gamer):
I bring exciting news! We've locked down Cobalt's release date. It's coming to Xbox 360, Xbox One, and Steam for Windows on February 2nd. It'll cost $19.99 or equivalent.
That's in just under three weeks! I'm quite excited, as I really enjoyed my time with the title back at Gamescom. The side scrolling, rolling, and slowmooooo, really are fun and enjoyable (that, and I absolutely loved destroying those other journalists).
All I experienced at the time however, was the multiplayer deathmatch. There's more to the game than that though. It also so happens to have…
A MASSIVE CAMPAIGN

OK – it's not massive. But it is pretty big. The latest estimate is around eight hours. You'll end up shooting a lot of stuff, but there's a lot more to Agent Cobalt's adventure than that. Over the past six years, the development team have laced in a ridiculous amount of features from dancing mini-games, to tameable pets, to conversation trees that can lead to fulfilling relationships with mushroom people. You also get to upgrade your suit and weapons to your liking as the adventure progresses. It's great, OK?
Eight hours sounds good to me – not too long, not too short. Even without the campaign, there's all that multiplayer mayhem to enjoy, as well as a slew of different challenges to partake in.
If you're interested in grabbing Cobalt for yourself when it launches, it'll cost $19.99. What do you reckon? Will you be buying it?
Last Updated: January 15, 2016