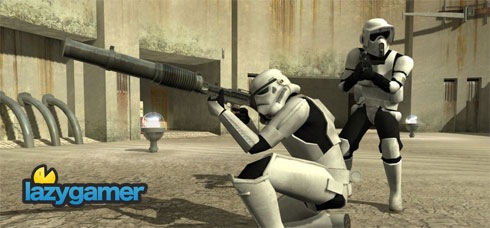 Activision Publishing's new CEO Eric Hirschberg is already opening his mouth to say stupid things.
Speaking to IGN, he proclaimed Call of Duty to be this generation's Star Wars – and he's being serious, too. While the impact the series has had on gaming as a whole is undisputable, I'd say both Halo and Mass Effect – as far as games go, at least – are closer to holding that title, based purely on their lore and setting.
"The Call of Duty franchise is a force of nature. I think it is the closest thing this generation has to a Star Wars," he told IGN. "I think it's unique and bigger than any musical act or any movie franchise in that capacity."
"The challenge with any franchise like that is staying a step ahead of people and keep surprising them and keeping it fresh."
I'm not the biggest Star Wars advocate, but it was – and remains – such a cultural phenomenon that 33 years later is still revered by fans. When Soap McTavish and Captain John Price are household names and cultural icons like Han Solo, Darth Vader and Luke Skywalker, I'll happily eat a Storm Trooper helmet.
Source : IGN
Last Updated: July 21, 2010