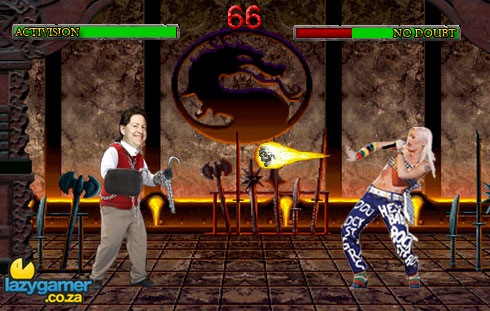 Remember how No Doubt were suing Activision because they weren't happy with the way their digital likenesses were being used in Band Hero?  They were a little peeved to discover that their avatars could be made to perform any of the songs in the game – believing that their likenesses would only be used for their own songs. It's just gotten messier.
Activision have countersued, with allegations about the band's involvement including "failing to do its due diligence on the videogame before signing away its digital likeness, breaching a contract to provide marketing and promotion to the game, and being unjustly enriched by their inclusion in the game."
Something tells me it's going to get harder and harder for Activision to sign up artists for the next games in the oversaturated "Hero" franchise.
Instead of all this legal nonsense, I recommend a better way to sort out the spat – A fight to the DEATH!
Source : The Hollywood Reporter
Last Updated: December 10, 2009