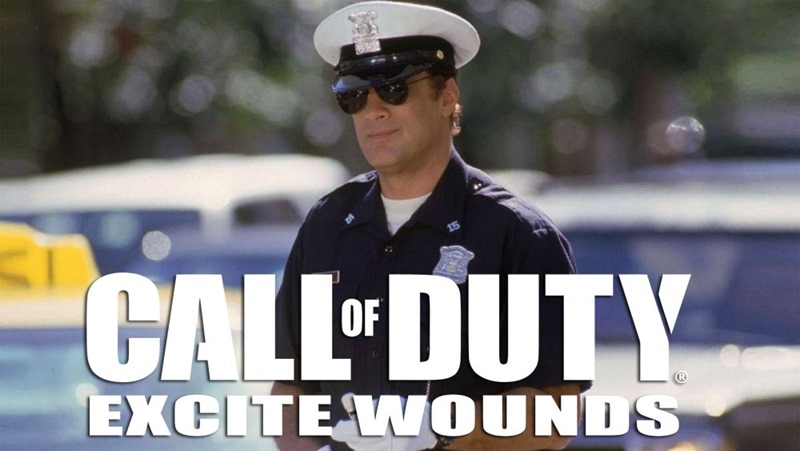 Series fatigue is no joke. Release one game far too often on a regular scale, and you risk losing a fanbase that has just had enough of that particular universe of pixels. It's something that we've seen this year with Assassin's Creed, as Ubisoft is skipping 2016 and even possibly 2017 as the double down on an effort to really invigorate a series that was starting to become somewhat stale.
It'd be easy to point a finger at Call of Duty then, as Activision's premier first-person shooter series has stuck to annual schedule since 2005. But every year, Activision earns enough coin to fund the purchase of a large European nation from the sales of Call of Duty. The franchise is stronger than ever, especially with recent games such as Advanced Warfare and Black Ops III adding new flavours to the usual mix of weekend single-player action, zombies and the multiplayer modes.
And according to Activision Blizzard CEO Bobby Kotick, that's because there's a lot of thought that goes into each new incarnation of the franchise. "Our priority is audience focus–the recognition and appreciation that our audiences invest so much in our franchises and our responsibility to them to continually innovate within those," Kotick said to Forbes via GameSpot.
We feel a tremendous responsibility to our audiences to keep our franchises exciting. Great franchises provide great roadmaps for innovation and inspiration.
Kotick mentioned Star Wars and Star Trek here, citing them as examples of "sustainable entertainment franchises". He might actually have a point there, as Star Trek alone is older than your granddad and Star Wars was so successful last year when it returned that it essentially became one of the largest currencies in the world. "You have an understanding of their expectations," Kotick said of the fans who keep Call of Duty alive.
You then take your inspired, creative teams and think about those franchises and what you want to create that is going to delight, surprise, and entertain your fans–all with a lot of knowledge about what actually matters to them and what's important. All you have to do is listen. And that doesn't mean they're going to give you the ideas, but they are certainly going to give you their thoughts and opinions.

And if you're respectful of those thoughts and opinions, you're usually going to have a pretty good roadmap for innovation.
The franchise continues next month with Call of Duty: Infinite Warfare. A game which at the very least, possibly has the best reveal trailer of the year because David Bowie reasons.
Last Updated: October 10, 2016