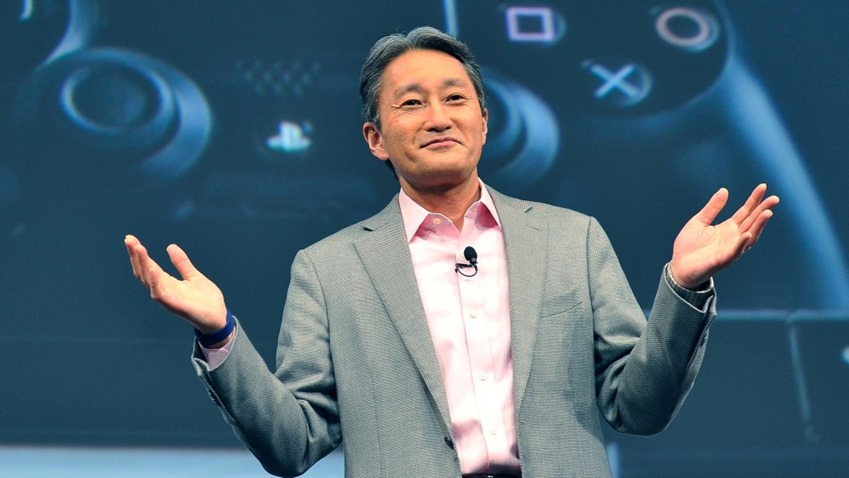 You look at the gaming landscape today, and you'll see an environment that is home to giants. Microsoft is still a western juggernaut in the west thanks to the reinvigoration of the Xbox brand, Nintendo's Switch console has made massive waves in the industry and Google is poised to bring some disruption to the scene with the launch of Stadia which still sounds like a topical cream to me.
Through all of that turbulence and change, Sony has stood firm throughout that storm. Numerous factors have seen the Japanese brand rise to prominence, but much of that progress would have been lost were it not for one man: Former CEO Kaz Hirai. The real one at least. For decades, Hirai was a shepherd who helped Sony find its place as the top dog in the video games market.
Last year saw Hirai begin to take steps to leave the company, choosing CFO Kenichiro Yoshida to succeed him in the company. After 35 years, Hirai is finally calling it a day and hanging up his blazer as he prepares to bid farewell to the company that he helped transform into an industry titan. While Hirai will still remain as a "senior advisor" within Sony, Hirai's involvement is about to become a lot more minimal. "Hirai-san and I have been working on management reforms together since December 2013," Yoshida said in a statement.
While he will be retiring from both Chairman and our Board of Directors, we look forward to his continuing high-level support to Sony's management that encompasses a breadth of diverse businesses.
"Since passing the baton of CEO to Yoshida-san last April, as Chairman of Sony, I have had the opportunity to both ensure a smooth transition and provide support to Sony's management," Hirai's added in his statement via The Verge.
I am confident that everyone at Sony is fully aligned under Yoshida-san's strong leadership, and are ready to build an even brighter future for Sony. As such, I have decided to depart from Sony, which has been a part of my life for the past 35 years. I would like to extend my warmest gratitude to all our employees and stakeholders who have supported me throughout this journey.
Hirai's journey with Sony began in 1984 when he joined their music division, later moving to Sony Computer Entertainment in 1995 and succeeding Ken Kutaragi in 2006 as the big cheese of Sony's gaming business. 2012 saw him take over from Howard Stringer as Sony CEO and managing to fold Sony's business into a more focused spearhead of economic success.
After three and a half decades of action, one thing is for sure: Hirai is leaving one hell of a legacy behind.
Last Updated: March 28, 2019