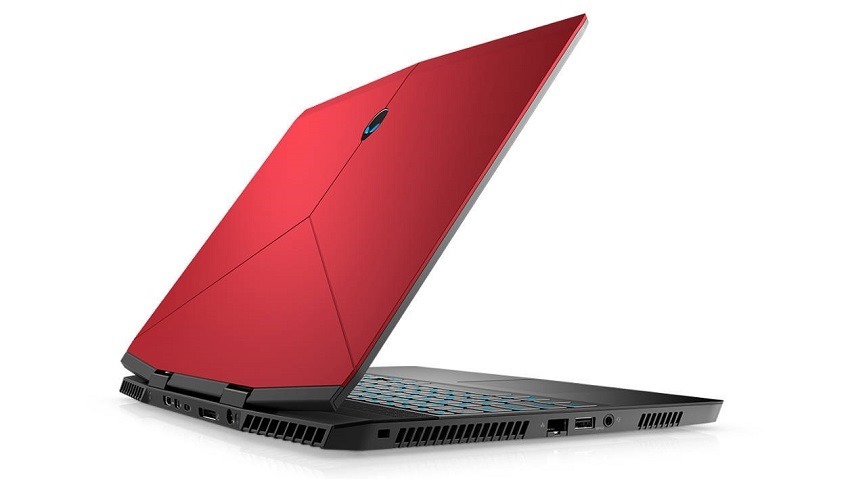 Alienware, under the umbrella of Dell, still makes premium gaming laptops. They're flashy, powerful and expensive, but unlike the competition around them, they've failed to innovate where they need it most: design. Alienware laptops are mobile workstations that need power to work properly and will definitely break your back if you're carrying them around in your backpack. Which makes Alienware's latest laptop somewhat exciting, given that the company is aiming to make it thinner and lighter than ever before. Except, it's not exactly as scaled down as much as you might hope.
Taking some design cues from Dell's Inspirion range (which has been rebranded into their own gaming laptop line), the Alienware m15 does manage to bring some sweeping design changes to its own label. It sports a 15.6 inch display in a body that is 14% thinner than the Alienware 13, while also weighing in at 20% lighter (that's 4.8 pounds). For an Alienware laptop, that's phenomenal. The Alienware 15 weighs almost double at 7.89 pounds, but even the m15 doesn't yet quite compare to the thinner and lighter likes of the Razer Blade or MSI Stealth Thin (which is nearly a whole pound lighter).
It does feature the internals that you'd expect from an Alienware laptop though. It's display features a 144Hz/ 1080p display as an option (in the middle of a 1080p/60Hz and 4K/60Hz option) which is driven by a standard Nvidia GTX 1060, or a beefier 1070 MaxQ chip. You'll have the choice between two Intel CPUs, namely the Intel 8th gen quad-core Core i5-8300H, or a six-core i7-8750H, sitting alongside up to 16GB of RAM and support for dual 1TB SSDs. It's definitely going to chew through any gaming needs you might have.
The Alienware m15 will start at a pretty high $1299 when it launches at the end of October, with the more premium parts driving that price past the $2000 mark.
Last Updated: October 4, 2018